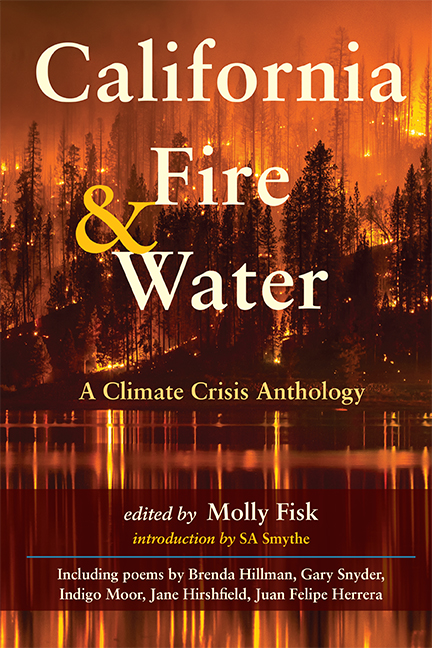 The culmination of my Academy of American Poets Laureate Fellowship is this climate crisis anthology.
You can ask your local independent bookstore to order the book through Ingram, order it from one of my local independent bookstores, The Book Seller.
You can also read a little about my project in the New York Times or on NPR.
For press information and review copy requests, please write to me at mollyfisk@gmail.com.
$15
If you would like to purchase more than one copy, please email me so I can give you a discount on the shipping fees.