I'm a certified Skills for Change Life Coach who runs groups and sees individuals, couples, and families privately. I also do mediation work for small organizations. I hold an MBA from Simmons College Graduate School of Management and have run small businesses myself in the retail, financial, and creative sectors since 1978.
Who knew writing poems would be good preparation for life coaching? But it is. Poets look closely at the world. We turn things to see them from unusual angles. We simplify, pulling apart strands of meaning to get to the core. It's wonderful training for examining a life.
I help people become more deeply and truly themselves. Whether it's connecting with a creative dream, paring away layers of trauma history, or coping with life's unexpected curve balls, I offer support for figuring out and implementing compassionate and lasting change. We can work on projects as straightforward as cleaning your garage or as complex as deciding to, or not to, divorce your partner.
Change is scary for many of us, yet it truly is, as the Buddhists say, the only constant. The better we get at facing and shifting with it, the more we free our minds and heartsfor other things, like fun, love, and saving the world.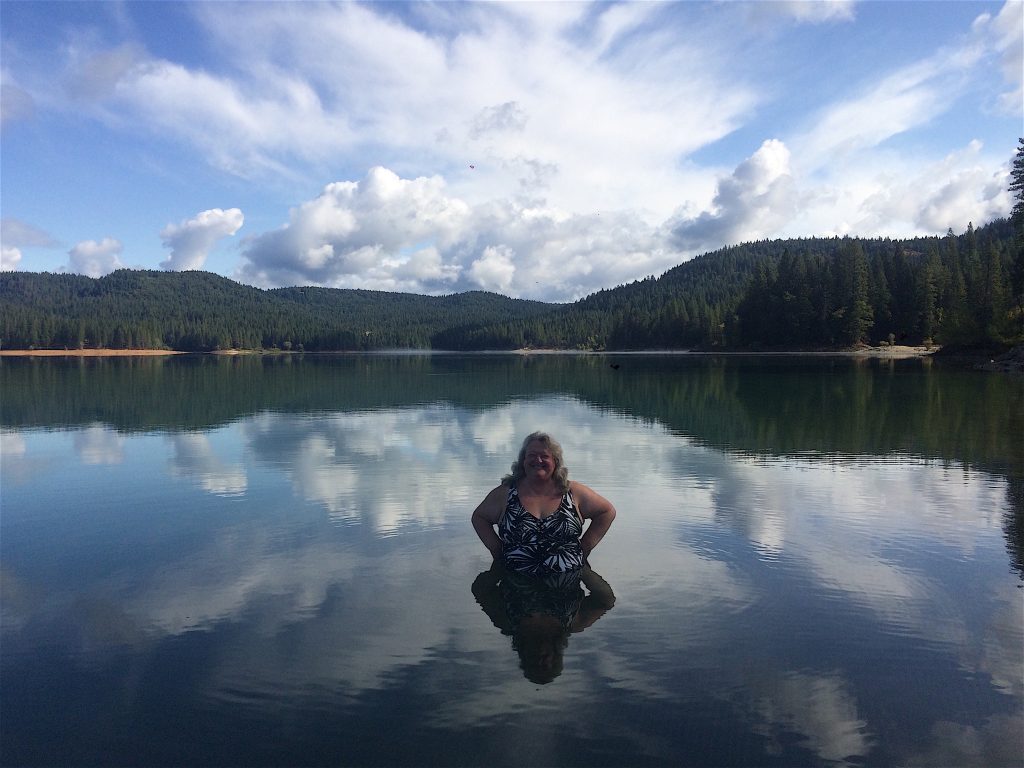 I work on the phone and in person: sitting, standing, walking, and sometimes swimming.
Schedule a complimentary twenty-minute phone interview to determine whether I can help you accomplish your goals by contacting me at molly@mollyfisk.com or 530-265-8751.
I often teach a 4-week class, Financial Liberty. Join us to look at what's making you unhappy about money, how to untangle feelings from facts, and why changing the things that aren't working for you are doable. Money is just math. Really. The rest we can unpack, including shame, anxiety, guilt, fear, and the habits these feelings promote. We will rip small bills in half. We will probably cry and certainly laugh. I will tell you gruesome stories from my own life. Money was invented so we wouldn't always have to bring our entire herd of goats to the market square. It's a convenience. Let's get back to basics. E-mail me or call for upcoming dates.
I periodically teach a six-session class for women, Moving Into Wisdom, which gives you tools for navigating a more self-directed life: figuring out what you want, learning how not to focus on others at the expense of yourself, sorting through what's truly going on vs. what the culture expects of you that you're responding to unconsciously. If this sounds interesting, send me a message (see above).
Thank you for doing the hard work, the dark work, for taking us on the long walk to ourselves. I am so freaking grateful for you, but mostly grateful to you. — L.H.