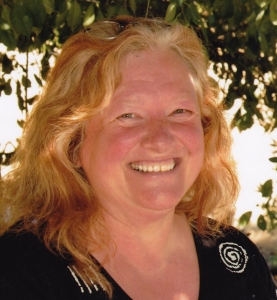 Poet, radio commentator, life coach, writing teacher, painter of barns and mason jars full of water, mentor, speaker, feminist with a capital F, political activist, sister, aunt, cousin, godmother, honorary grandparent, not-very-old elder, swimmer, former banker, one-time sweater designer, long-walk taker, rearranger of furniture, color maven, nature lover.
Someone titled his painting of me "My life is my message." I loved that he thought so, and I think he's right. I'm aiming to be the Molliest Molly I can discover, and that's what I help other people do too: readers, listeners, students, coaching clients, friends & relations…
Author of four collections of poems and three compilations of essays/commentary.
Poet Laureate of Nevada County, California (2017-2019), KVMR Community Radio 89.5 FM, Nevada City, CA
and Hell's Backbone Grill, Boulder, UT.
Poet Laureate of Nevada County, California (2017-2019)
Radio commentator for community radio and NPR
National Endowment for the Arts and Corporation for Public Broadcasting grant recipient
BA from Harvard, MBA from Simmons Graduate School of Management
Some excerpts from a talk I gave on creativity. I can't recall what year, but it was before social media, although cell phones had already taken hold for actual telephoning.
(Videography by Larry Huntington)