This year California had a record amount of snow and rain, which was a problem when trees fell and creeks flooded but in general cheered everyone up. Long droughts are wearing like any chronic illness, and the relief is wonderful.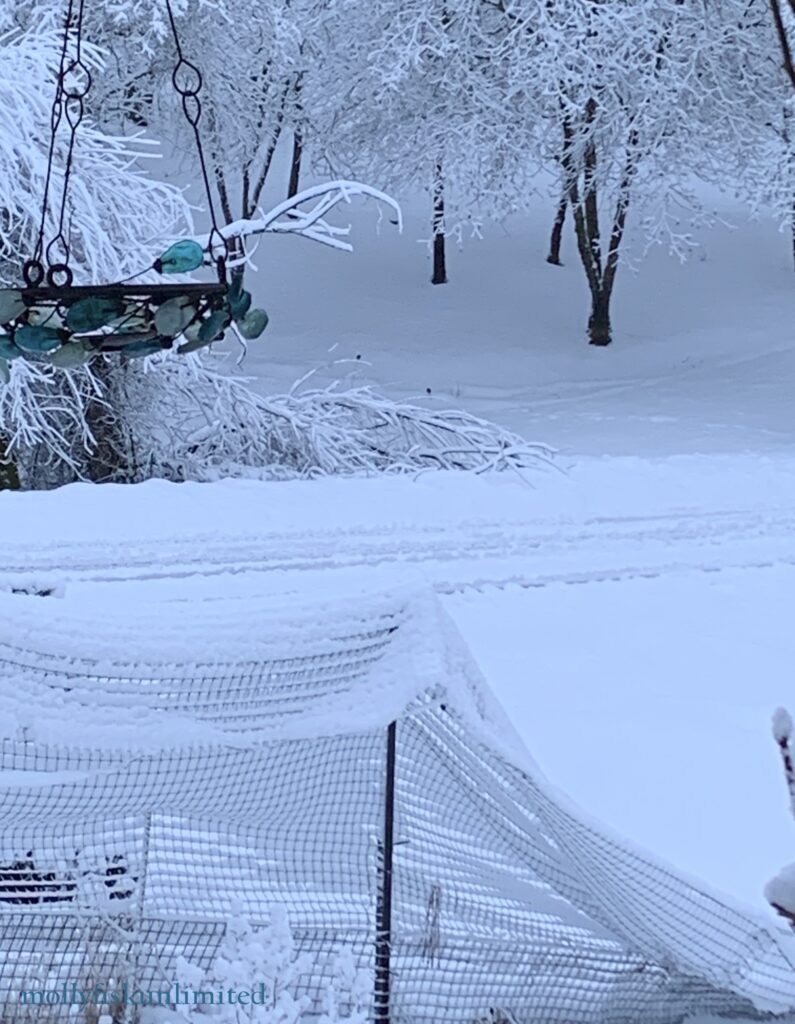 The snow collapsed parts of my cat fence, which I haven't had time or money to get repaired yet, but my roof is intact and various branches that snapped off the silver maple and one blue oak have been dragged away. You can't sell wood this year, there's so much lying around if anyone needs it. Although I had a lot of oak in huge sections from the year before that I was able to give to the firewood-for-seniors program. A spry senior even came over to chainsaw it into small enough chunks that he could load it into his pick-up.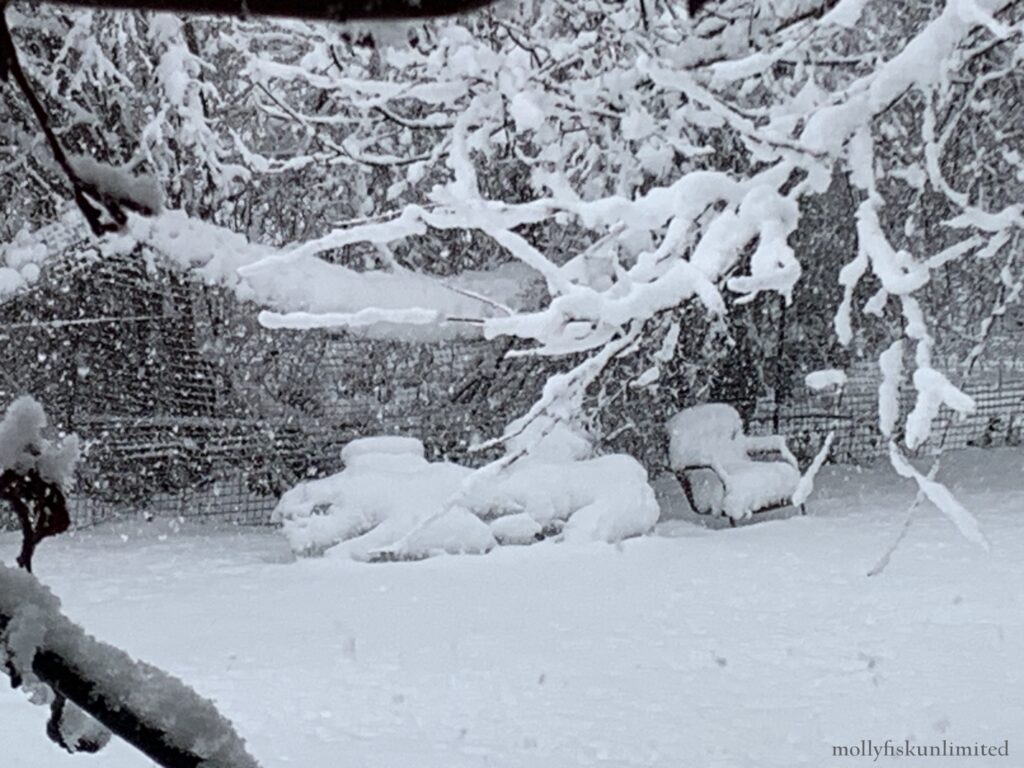 What the moisture has done is inspire so much blooming that none of us can believe it. Neon green pollen coating our countertops and the surface of the lake. Peonies the size of your head! I have two pink Oriental poppies that usually give me one blossom each. This year, seven or eight and a third plant volunteered that's adding to the glory.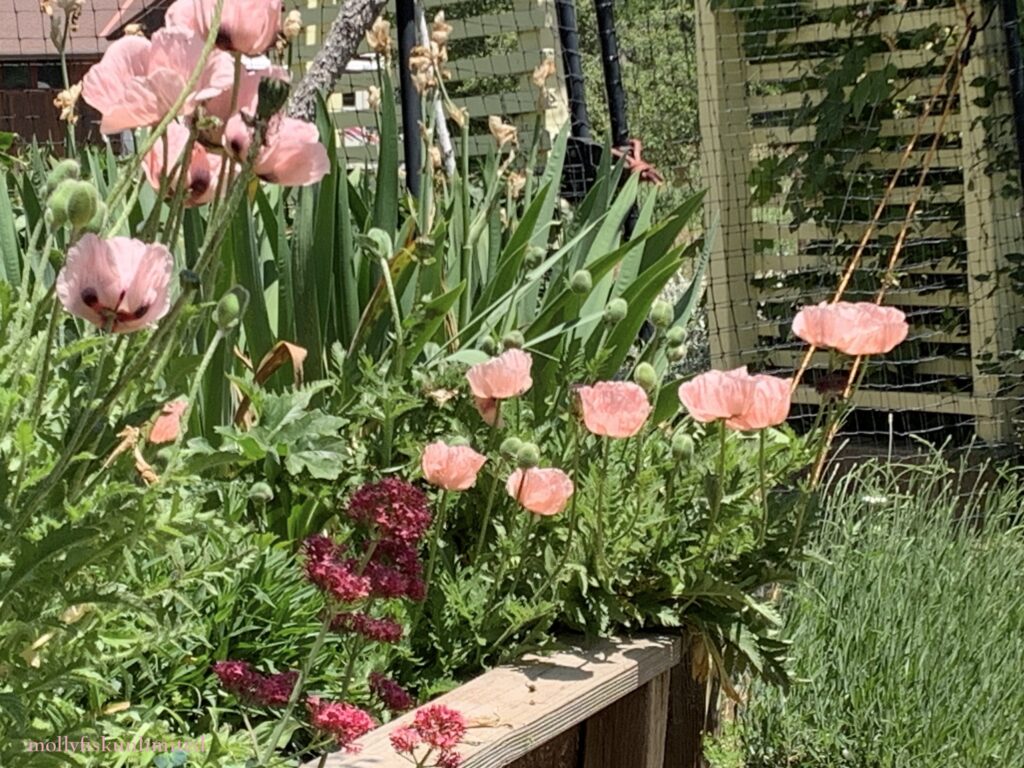 My garden is pretty haphazard — I plant what people give me and what looks good that day at the nursery. I plant trees to honor people (two birches for my mom and Aunt Net), or what I've loved at others' houses (the smoke bush tree beside Aunt Mary's blue front door).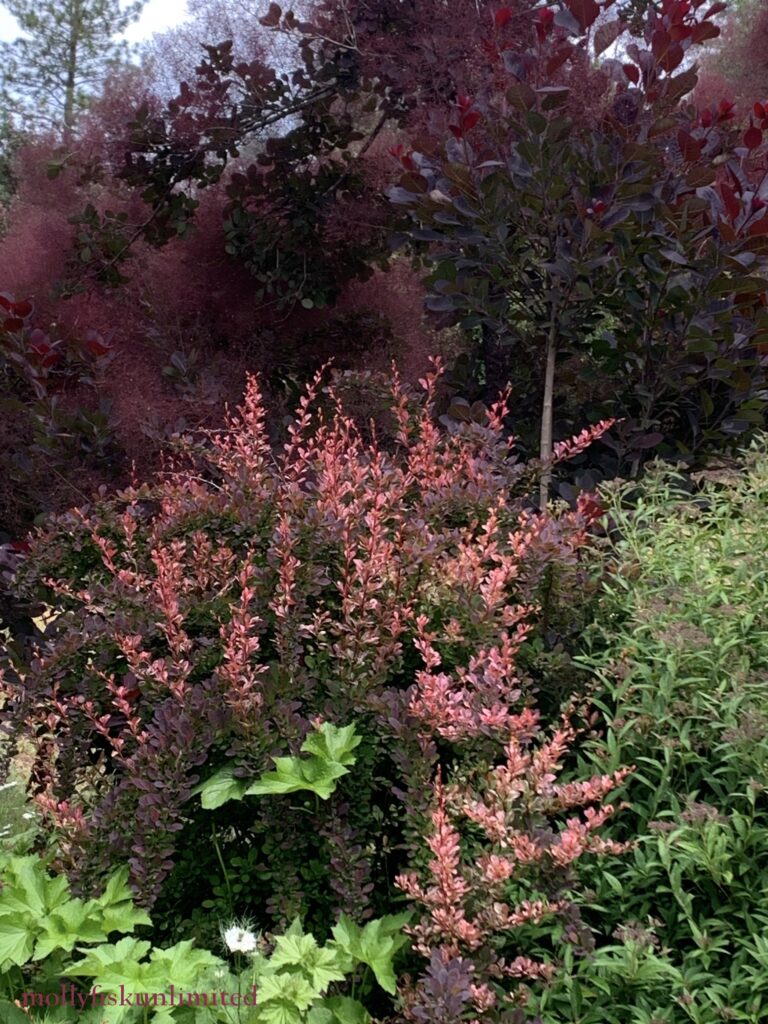 When I moved here 23 years ago, I read a lot of gardening magazines, which is where the Japanese windflower (not blooming til September… its leaves just in front of the barberry in the photo above) and Purple Mountain Ash came from.
I can't kneel or bend very well right now, so I get a lot of help in the yard, for which I'm grateful. I refuse to add up how much this costs because it might make me think I should move. The beauty of what's here keeps me going in a way that can't be calculated. It's like swimming in the lake.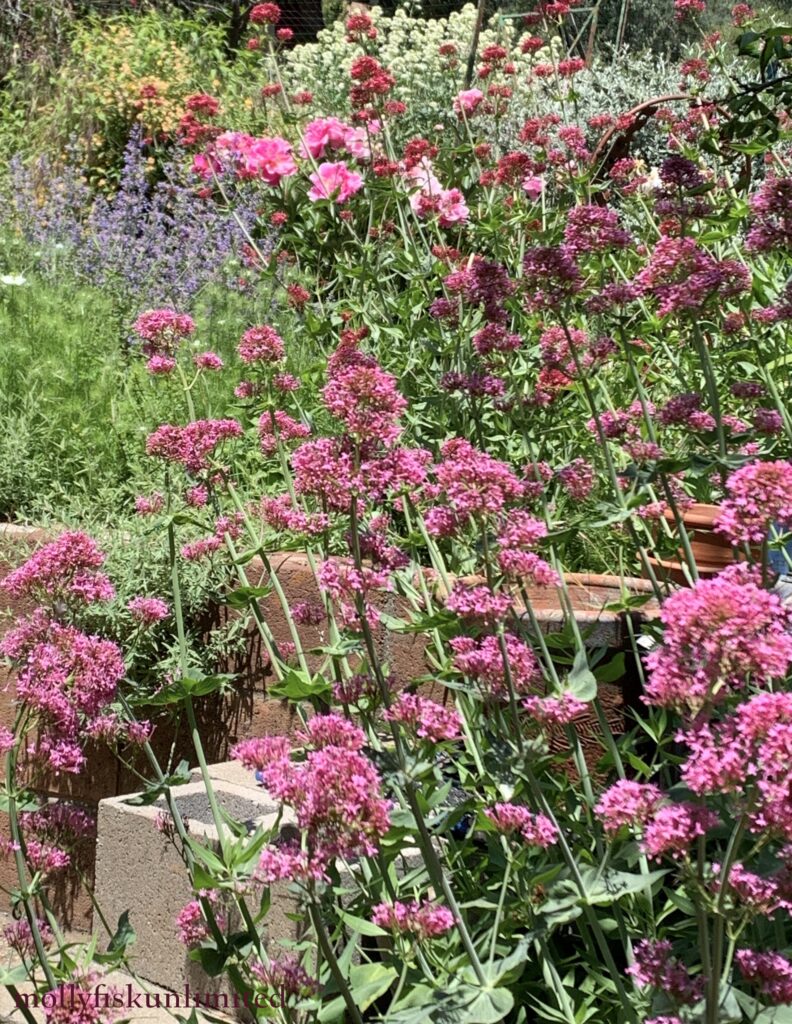 Jupiter's Beard and Love in a Mist have spread like topsy after I planted only two four-inch pots each. Once they bloom I whack them down so I can walk on the paths again, unimpeded. Butterflies love them. Just as their pink and white recede, the orange day lilies begin to open. The whole shebang could easily be set to music.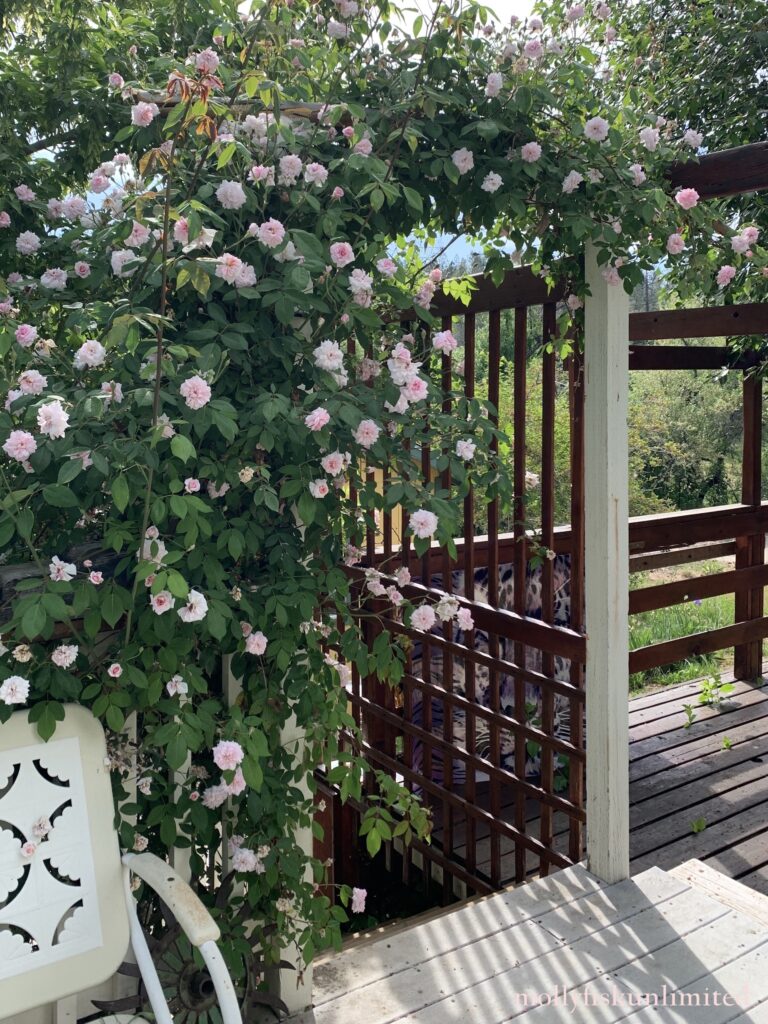 I made a rule years ago — after killing a lot of store-bought plants due to underwatering — that I have to dig the hole (or have it dug) before I buy anything. Sometimes I even follow this rule! Today's plan is to refill my back deck pots so they can receive purple fountain grass, million bells, zinnias, and full-size petunias. The zebra grass and chrysanthemums wintered over.