Sometimes I envy my sister Sarah's vacations, but this year when I discovered she was going to Fiji for Christmas, I did not: I was only delighted. I wanted to borrow her apartment. You can see this wonderful place in a previous blog post here. My friend Susanna was having a birthday, and both of us like to get away from our small towns now and then to visit the big city. Sarah lives in Berkeley, very close to our favorite store in the world, Tail of the Yak. My brother Sam lives on the north side of the bay, in Forest Knolls, and had been talking about taking me out for dinner on my birthday (last July!). And Susanna's cousin had some birthday plans of her own that I got to join in on.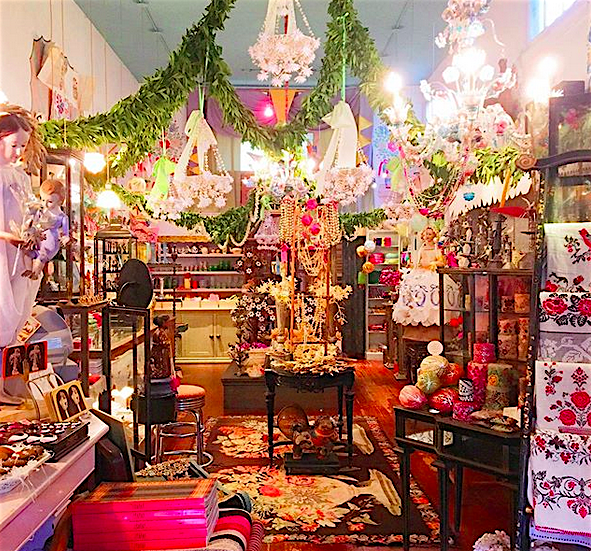 The theme of the trip, besides birthday fun, turned out to be lollygagging… we left town only about two hours after we'd planned to! Since we had made up the plans and weren't due anywhere until 6 p.m., this was not a problem. We got to Berkeley and went straight to Tail of the Yak, pretending we might need last-minute Christmas gifts but hoping to find treasure also for ourselves. And we did. Very small treasure, as this store will break your budget without a blink. We both bought some ribbon, out of which I have since made a lavender sachet; Susanna found an excellent pickle Christmas ornament and raced down the block to mail it off to a friend; and we skipped the $2,500 vintage pearl-and-ruby earrings. Then we went back to Sarah's house for a nap.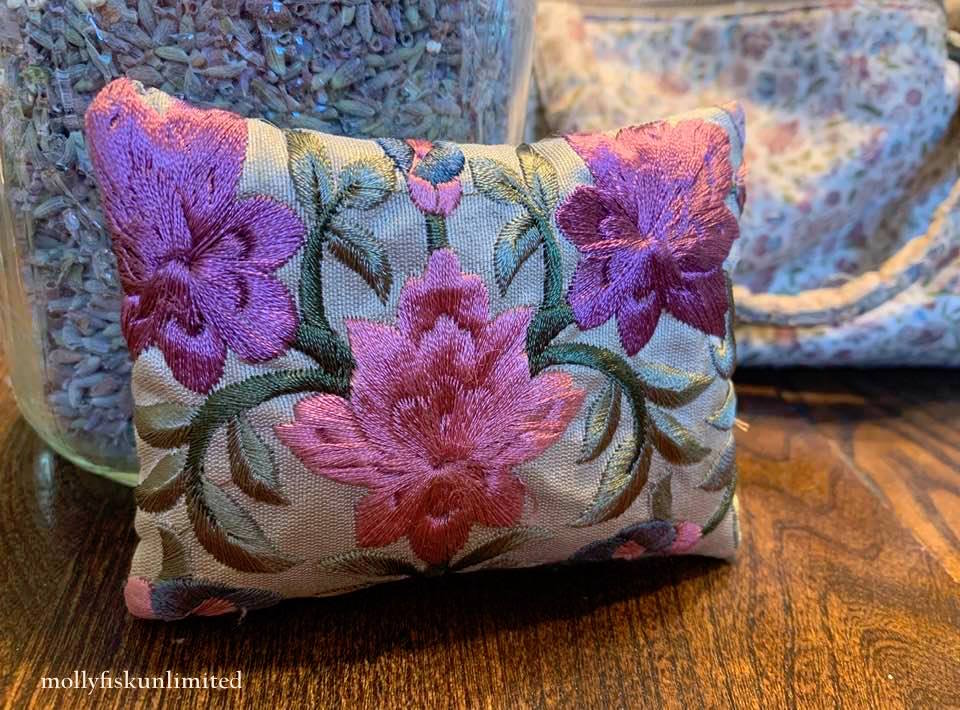 At 6 p.m. we showed up at Trader Vic's in Emeryville to meet Susanna's cousin. I had no idea there were any Trader Vic's left in the world, but this, the last remaining one, is right on the water and a birthday tradition in Susanna's family. I had a very fancy umbrella-laden piña colada-type rum drink of the kind I always ordered here when I was in college and my father took us out to dinner, but without the rum. It's interesting to think about the intervening 40 years – someone should write about how and why Trader Vic's for one generation became Trader Joe's for another, but it's not going to be me. Yes, they do still serve the famous Pupu Platter.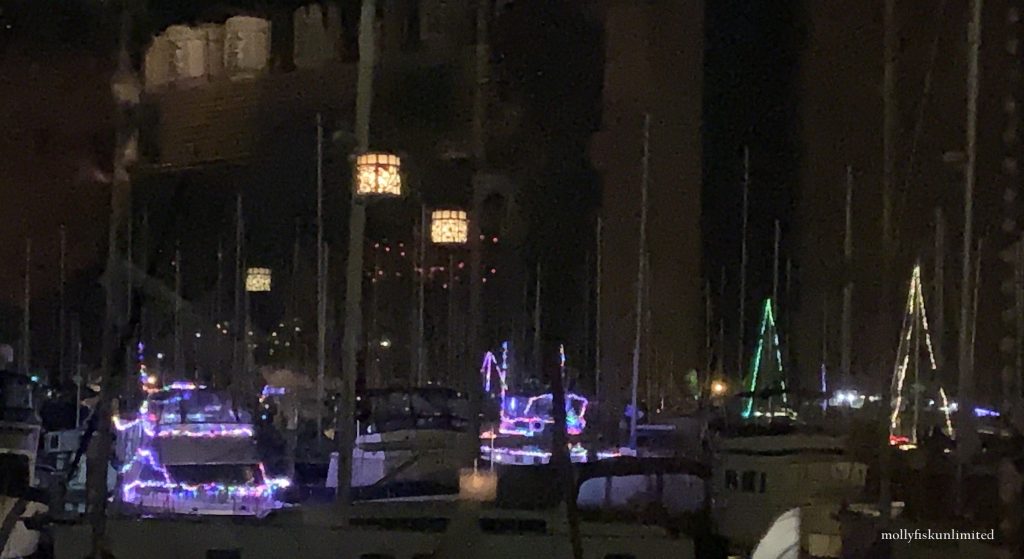 After many small and large plates of food and much laughter, we rolled home to Sarah's place and slept dreamlessly for ten hours each. Susanna has one cat and one dog, together comprising a small circus, and I have five cats, ditto, so uninterrupted sleep is a fabulous birthday gift.
Our original idea was to go to museums, but it turned out nothing enticing enough was being displayed. When we thought about what we really wanted to see, the answer turned out to be the Conservatory of Flowers, that beautiful glass building in Golden Gate Park, and the bridge-end of Crissy Field. Also Flax, the fabulous art supply store. So the next day we followed the sexy Australian voice on Susanna's telephone around San Francisco.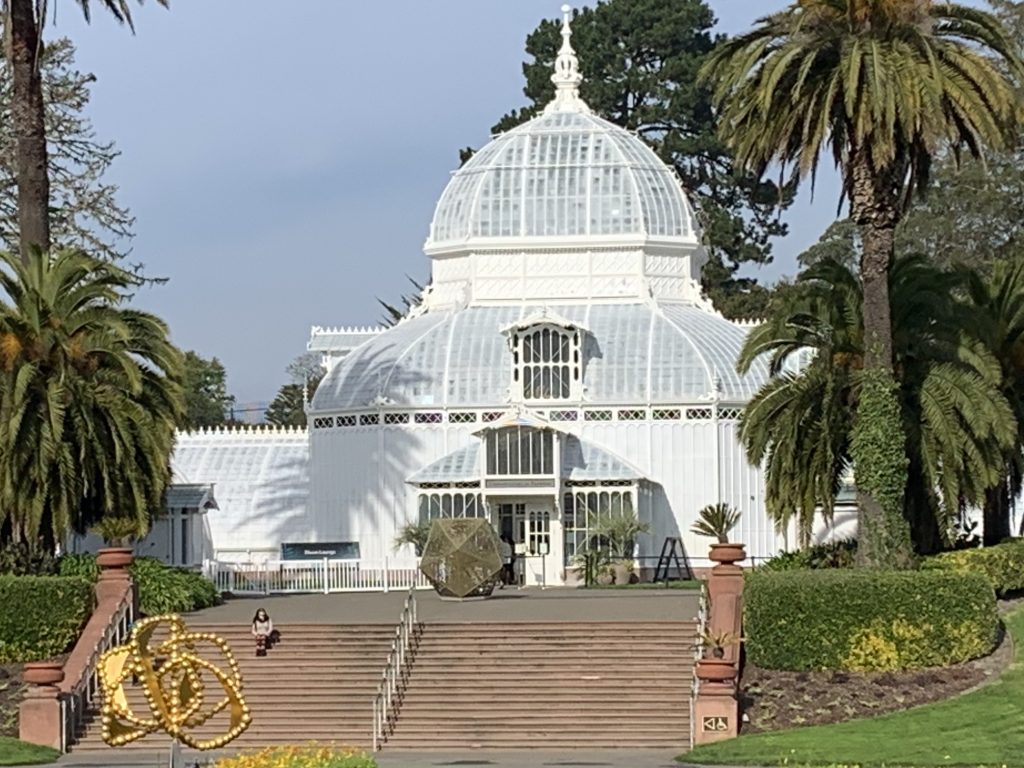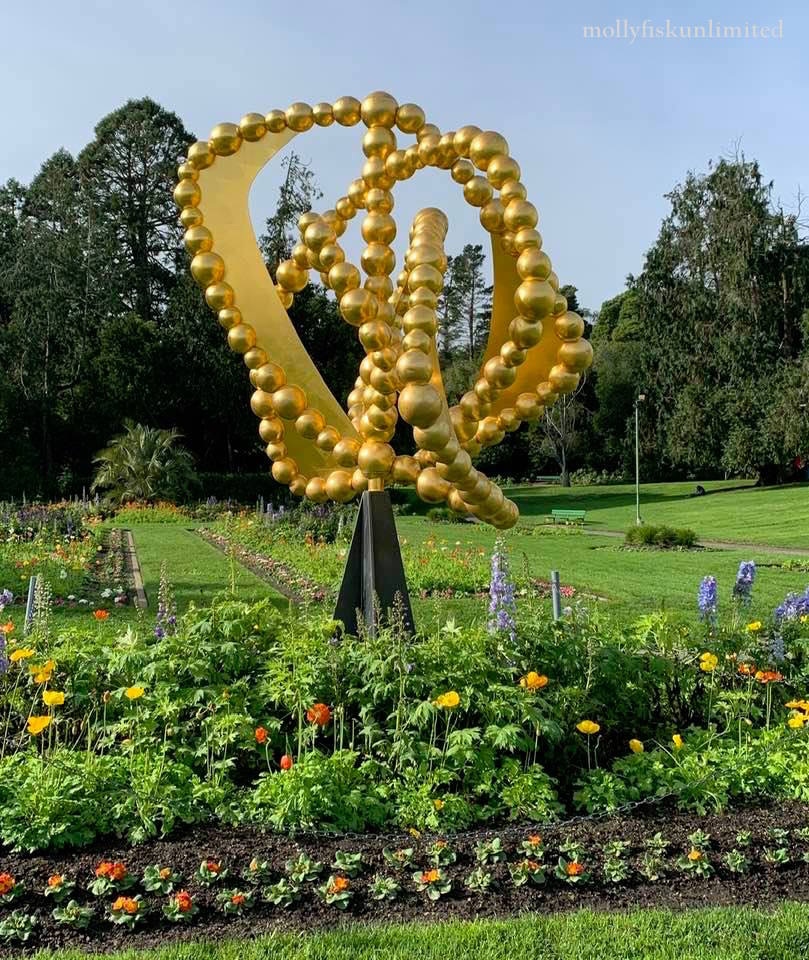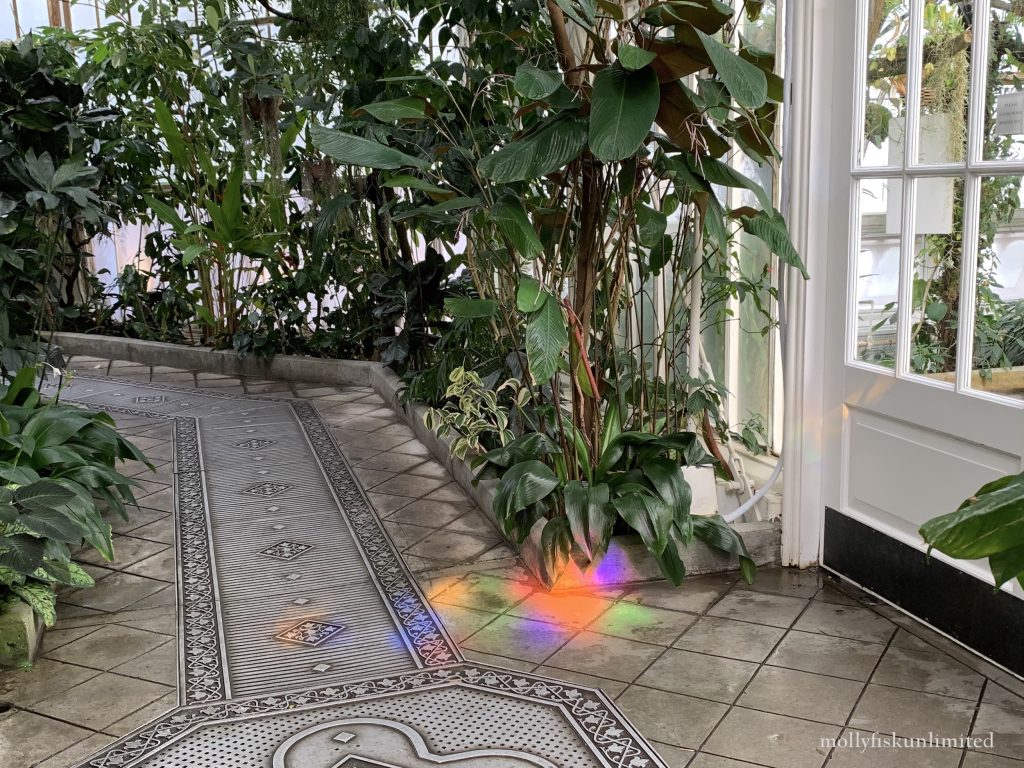 I don't know why I wanted to visit Crissy Field exactly, except people talk about it and I hadn't been there since I was a child. We found a cafe/shop at the end, run by the National Park Service, and bought an excellent Christmas present for Sam, which we gave him a few hours later over dinner at Barefoot Café in Fairfax.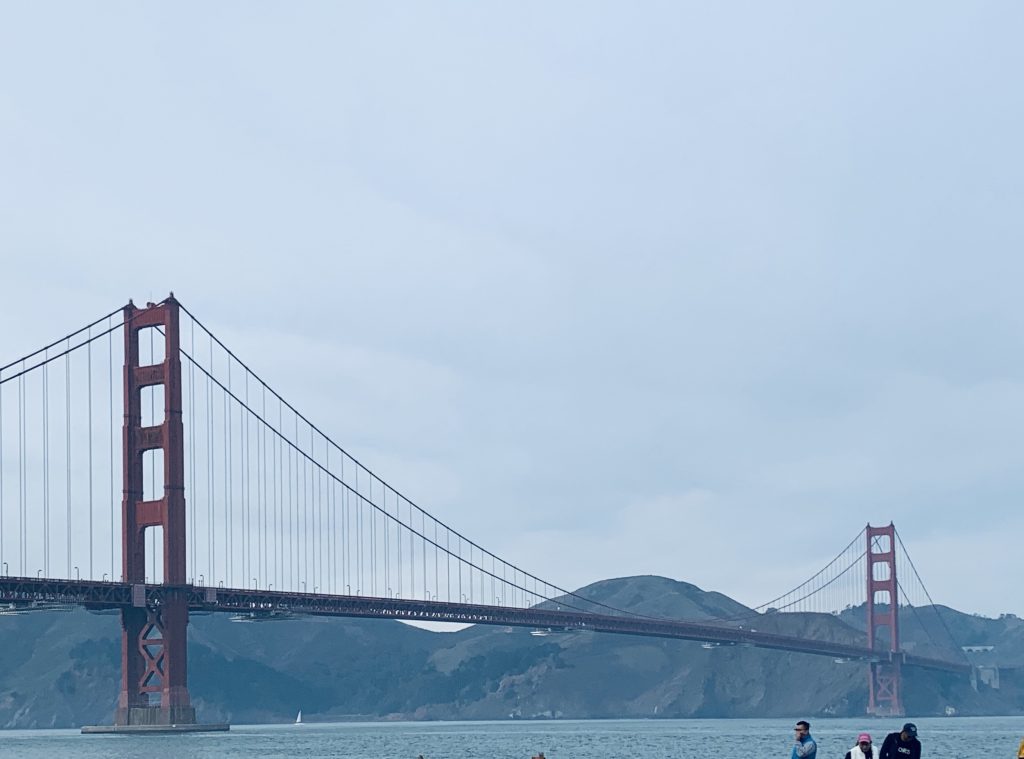 Susanna and Sam are old friends.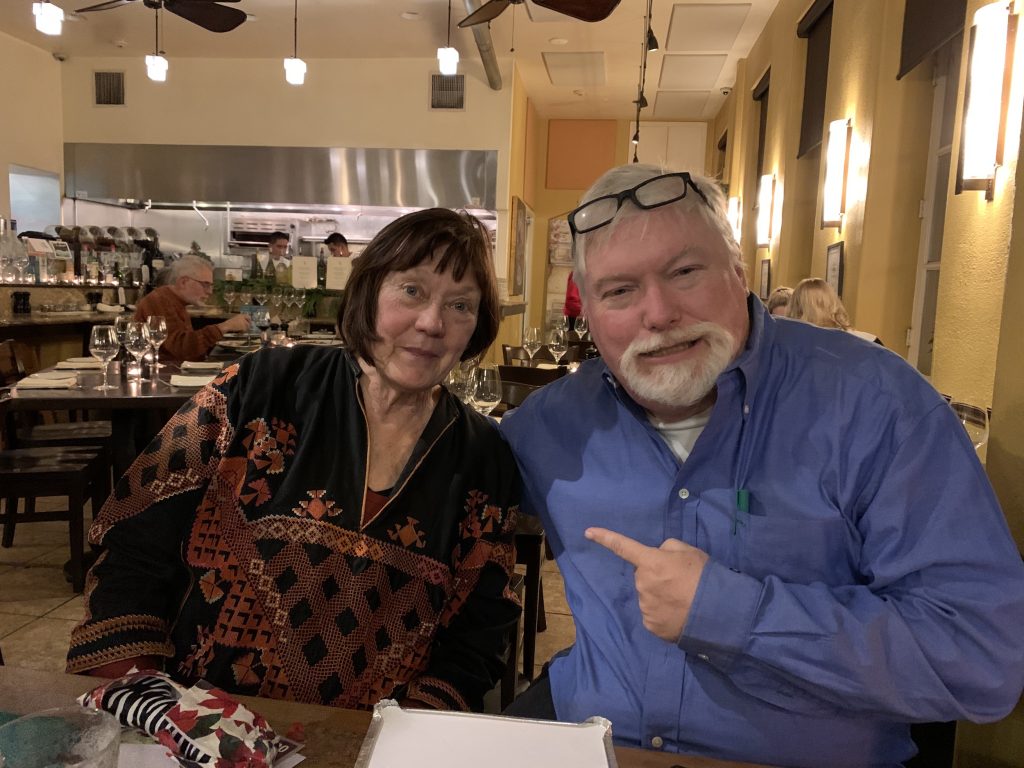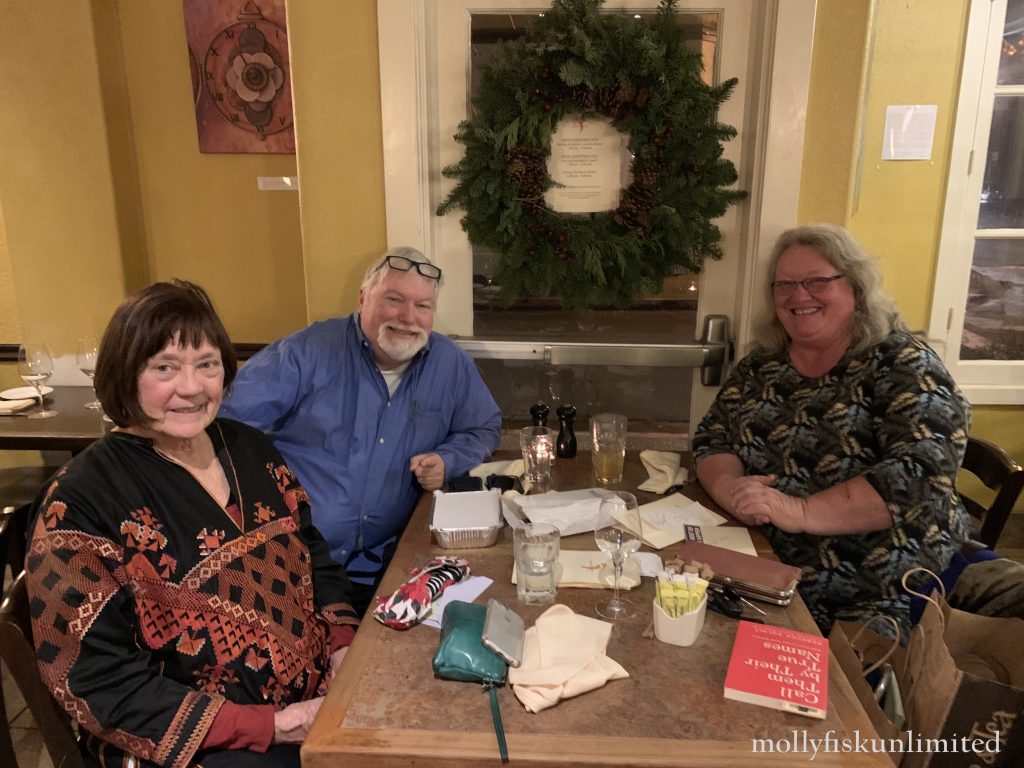 After another night of excellent sleep in Berkeley, we met Susanna's cousin again for brunch at a place I'd never heard of named Skates. Everyone else has heard of it, apparently, but somehow I was behind the door that day, and have wasted decades of my life not going there and looking exactly across the Bay at the mouth of the Golden Gate. This place is at the very end of University Ave. in Berkeley, not hard to find at all, and even looks from the outside a bit boring. That's because there's no need to fancy up the land-side of the building when the bay-side is so gorgeous. Floor to ceiling plate glass, and the building is on pilings so you really are in the bay itself, not just beside it. See?!?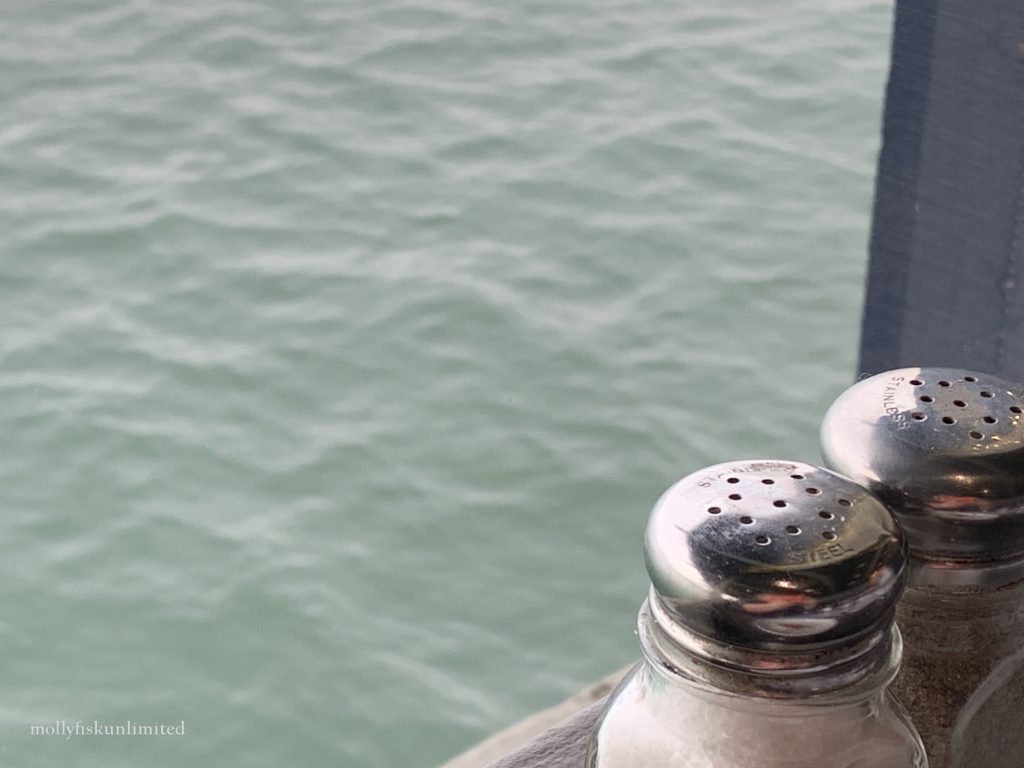 I got to gaze at my favorite mountain, Tamalpais, in silhouette, as well as some sailboats cruising by.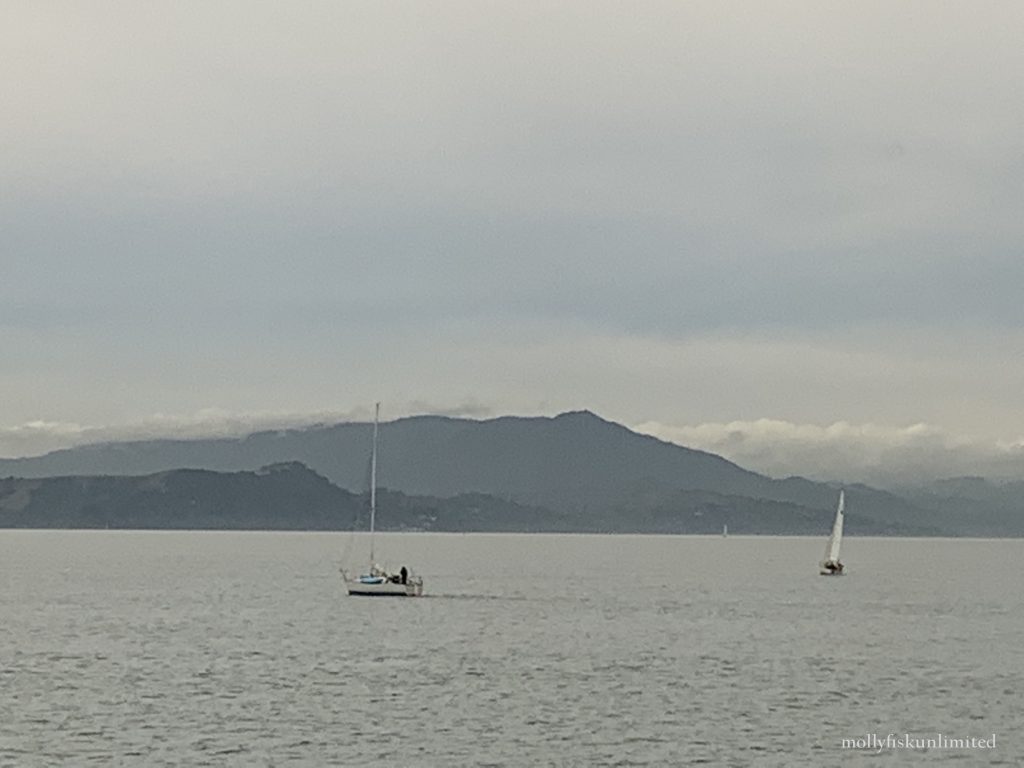 Susanna and her cousin ate oysters and told stories.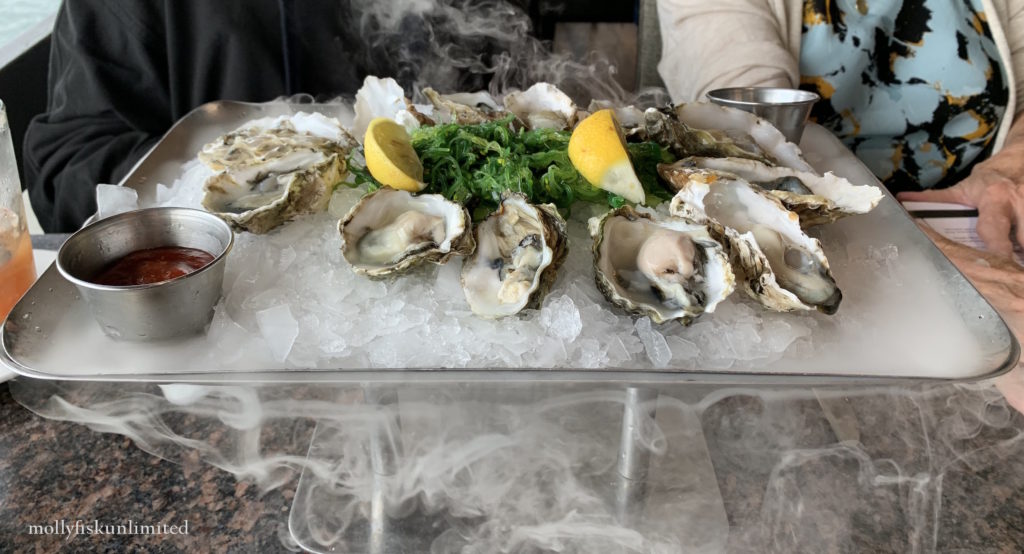 I ate salmon, listened to their stories, and thought about how much love one person can have for another and/or for a body of water. We saw some birds we like: Buffleheads, Western Grebes, a few California Gulls, and my least favorite bird of all time, the American Coot. Every time we tried to photograph them, though, they dove under, so no proof here.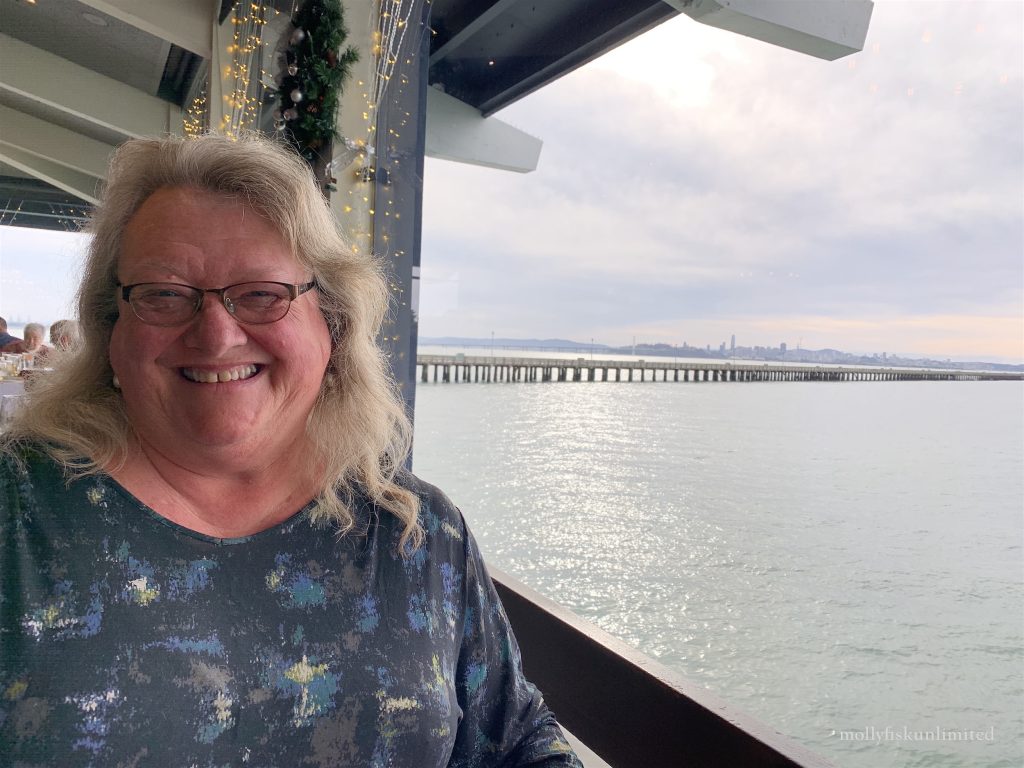 The city has a new skyscraper whose erection (ahem) I hadn't been following. Just what we need: a dark, forbidding lozenge on the horizon. Those alien space ship lights are part of a chandelier inside the restaurant that was reflecting in the window glass. (Do not be alarmed.)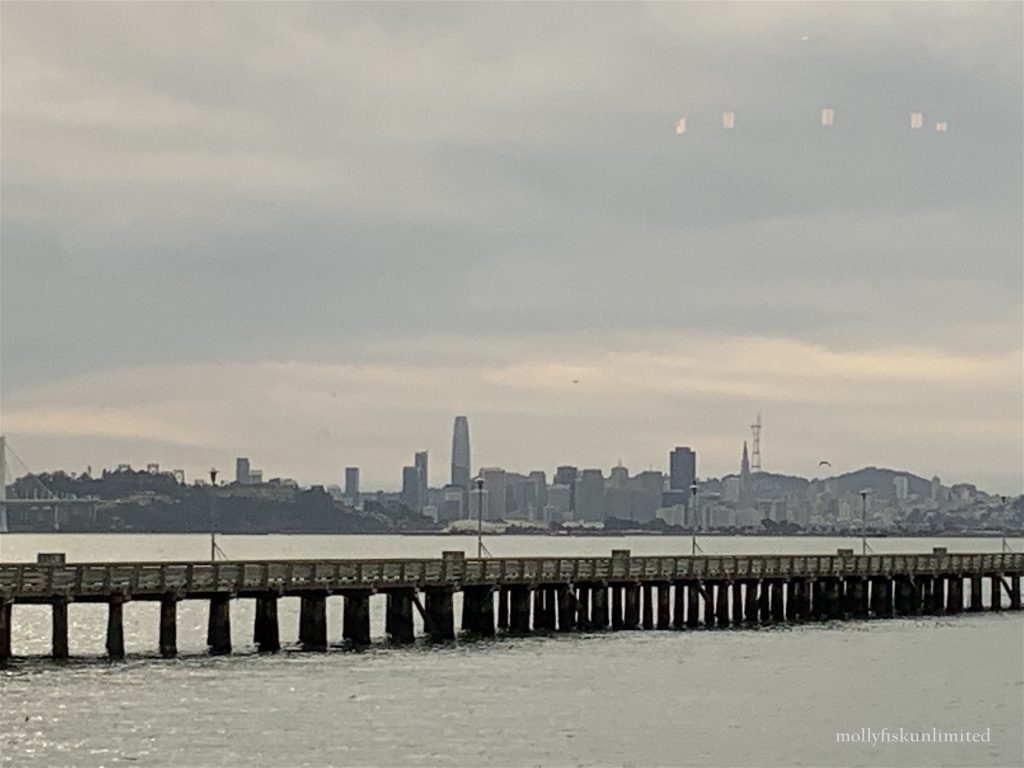 I'm not quite sure how it happened, but we spent three hours at this table: talking, admiring the view, eating fishes of every kind. (Good food, not wildly expensive, and excellent iced tea, btw.)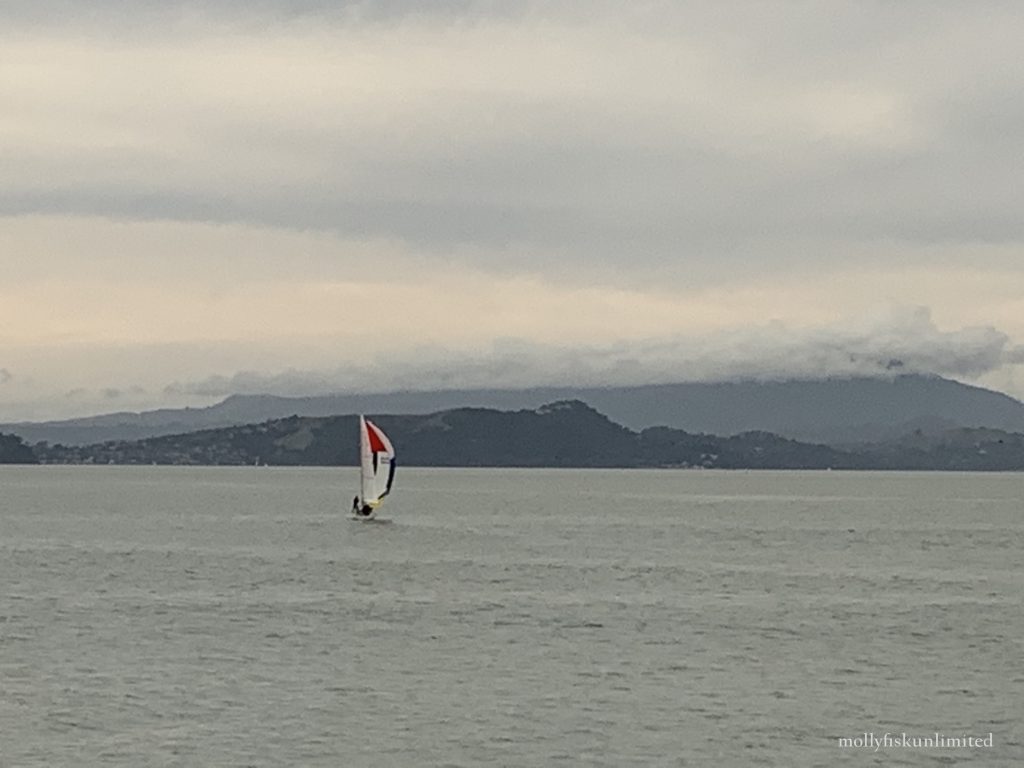 Susanna and I were thinking of dropping by the Lace Museum in Berkeley on our way out of town, but we spent so long watching the clouds and the water change, that was enough lace for one day.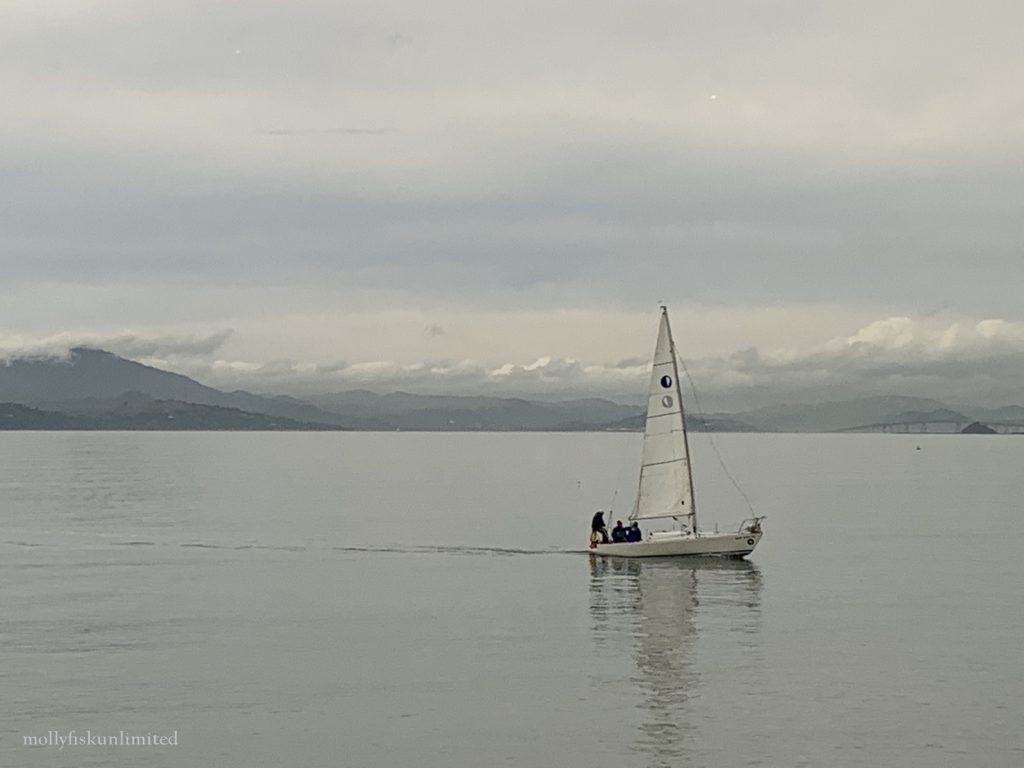 If you are planning to get older and celebrate your birthdays, you could do a great deal worse than zip down to the City, overeat, oversleep, not go to museums, shop sparingly, drive around, laugh a good deal, and then come home again. Just saying.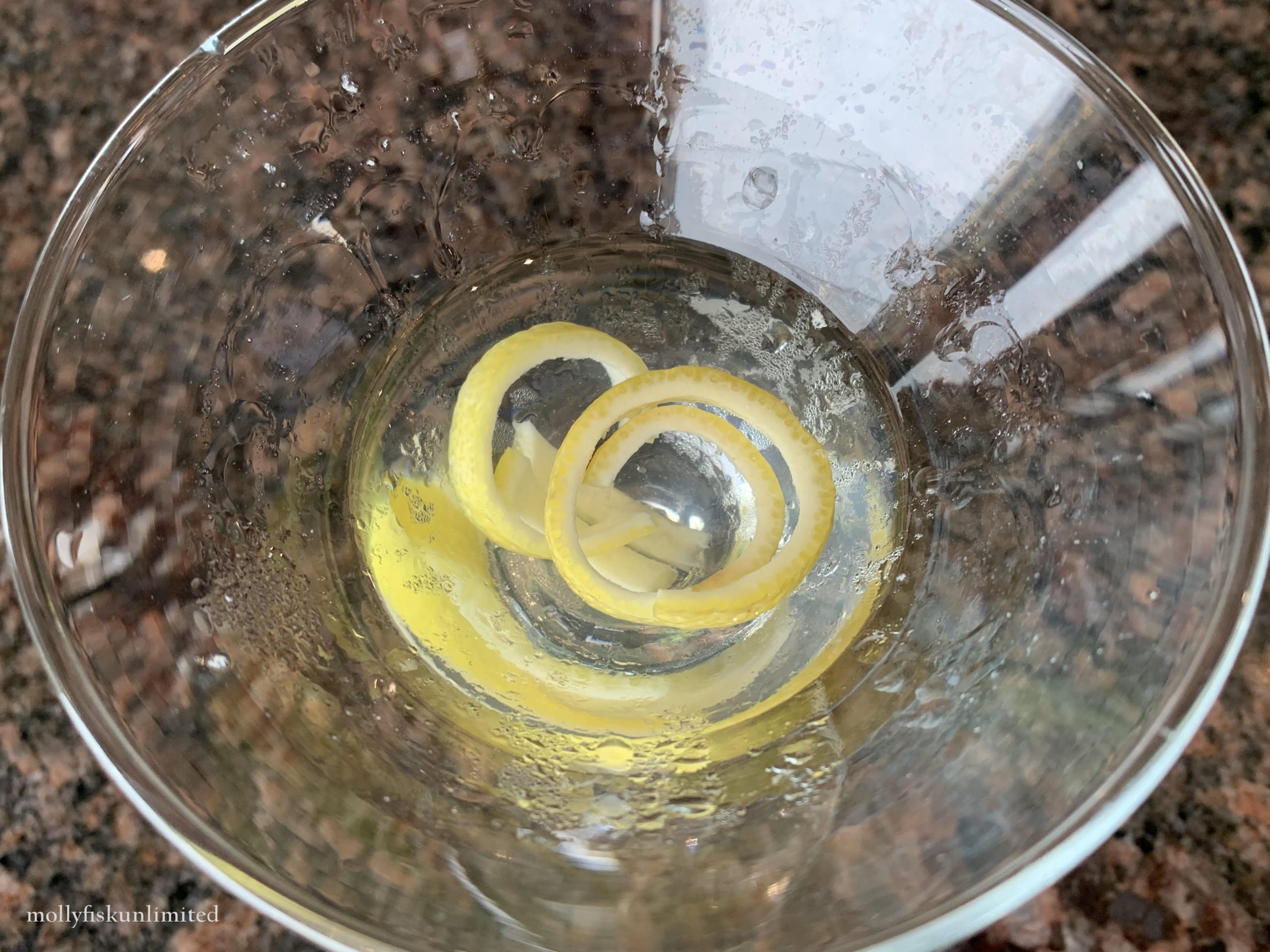 I'm a writer. This is my work.
If you found this post interesting, entertaining,
or otherwise helpful, please consider sharing it
with your people and supporting my writing directly
through Patreon or Paypal (mollyfisk at gmail).
Signing up for the RSS feed is also a dandy idea.
Big love and many thanks!
xo Molly
All photographs by Molly Fisk, except where noted.