When you're a writer, people always ask when you began writing. The answer is often, "Oh, when I was eight," or "I've been writing all my life." I didn't write until I was 35. When I was eight, I was drawing floor plans for log cabins in the wilderness, and trying to listen carefully when my parents read that part in the Little House books where Pa hangs a door, so I could remember how to do it when I grew up. (Eight-year-olds mostly don't have a concept of reference material use on construction jobs.)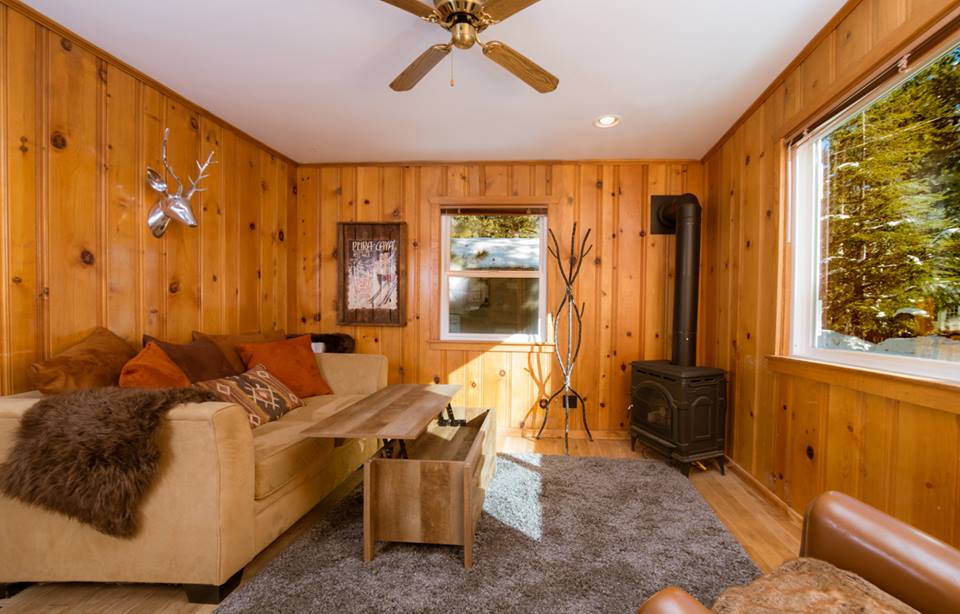 My floor plans always had a wood stove or a fireplace, room for a rocking chair, a table with at least six chairs—since there were six people in my family—and various beds somewhere in the back or upstairs, like my grandparents' house in Vermont. Little did I know that wood stoves might one day become electric, or that people could safely sleep outdoors on something like this great deck sofa.
So when my friend Sally said she was remodeling two cabins up at Tahoe, and did anyone want to stay there while they were still kind of under construction, I jumped at the chance. For one thing: cabins. For another, it was a hellishly hot summer in my town and I wanted to swim in Lake Tahoe. Also, for about ten years I've been doing a study on how to take effective one-person writing retreat-vacations, and this sounded like good research.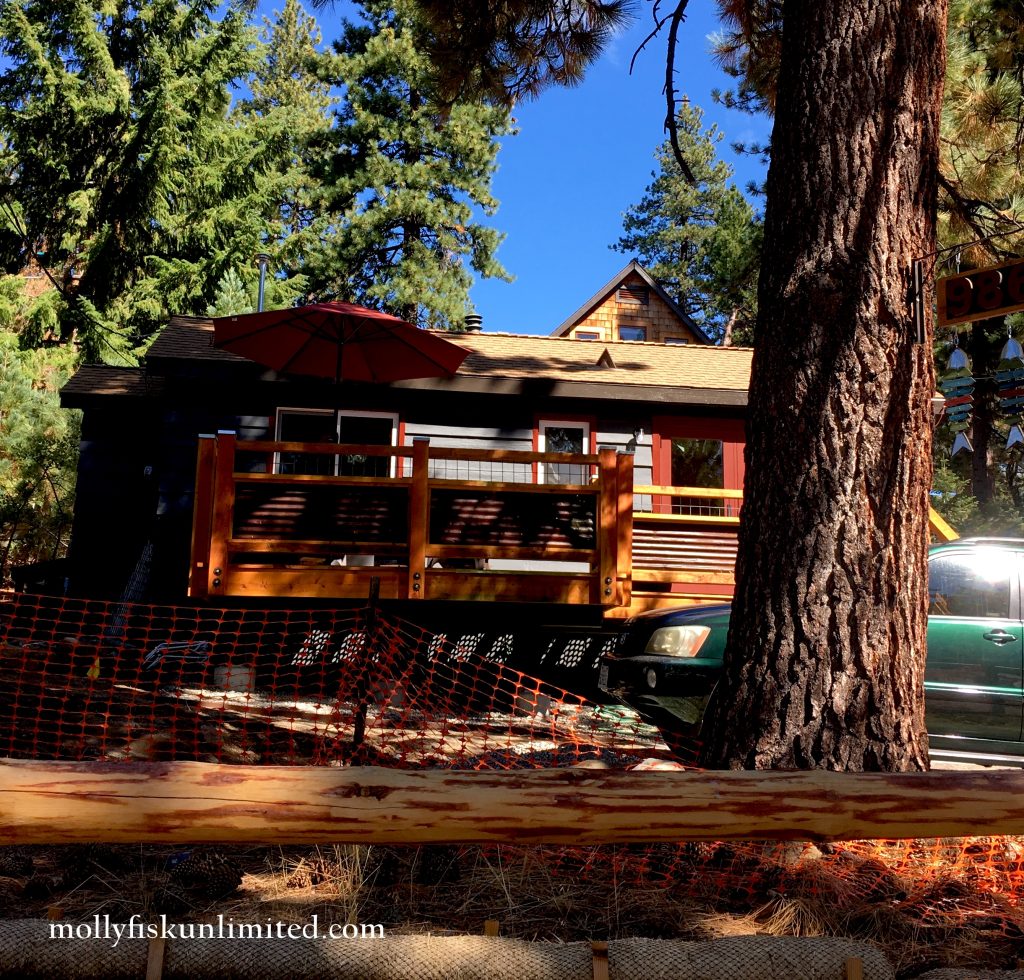 I stayed in the small cabin, which is the perfect size for one. It would also work for two friendly people: honeymooners, twins, or a couple contemplating tiny-house living. The perspective in these photos makes it seem a bit larger than it is.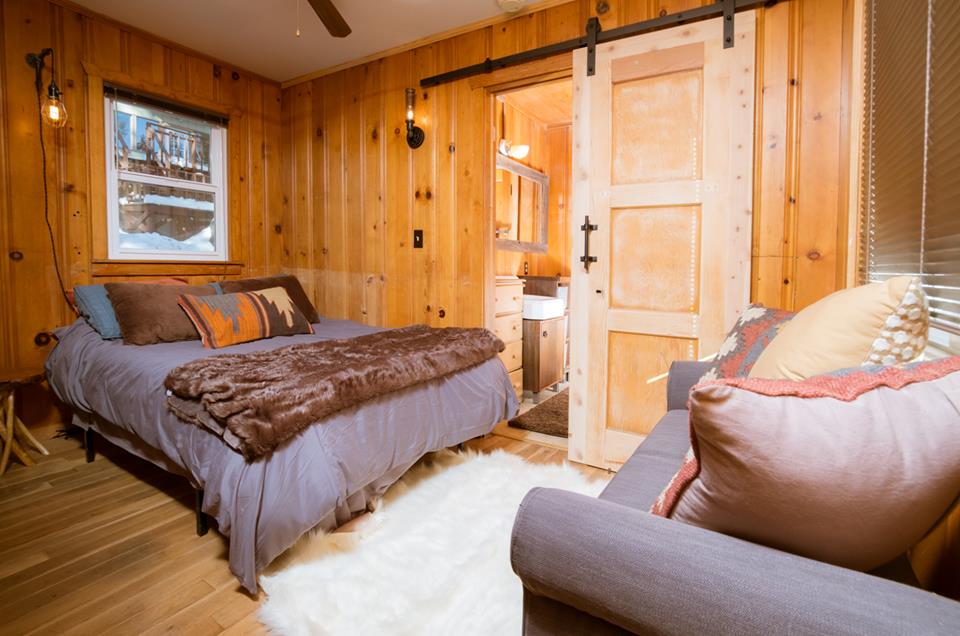 The big cabin, on the other hand, is the size of a non-tiny house and would work for all sorts of groups: families, college roommate reunions, or as a place to wind down with your best buds after Burning Person. Yes: hot tub (for both cabins, in the garden between them). Yes: short walk to a beach, and kayaks if you'd like. Also yes: great skiing in every direction. You're five literal minutes from Incline Village.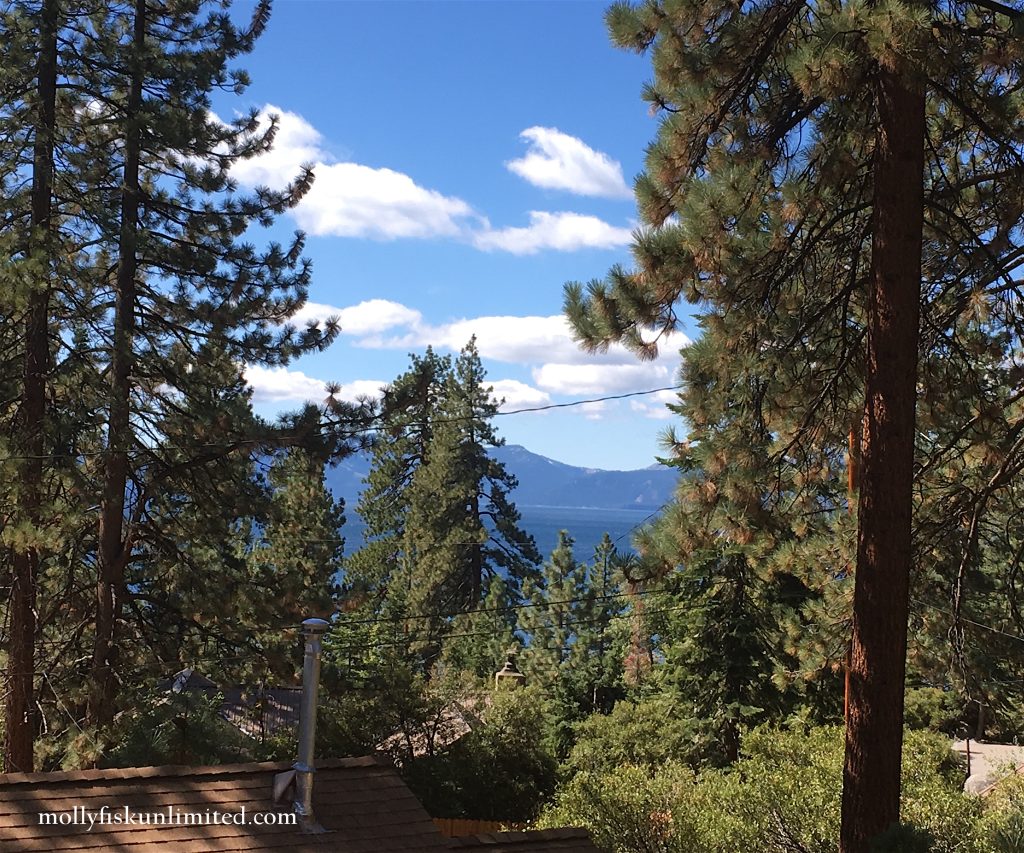 Friends were staying at the big cabin and invited me to snoop around. Sally has dreamed up fabulous details. Alder branches make up part of the stair banister, for instance, and some local granite rocks anchor the bottom treads.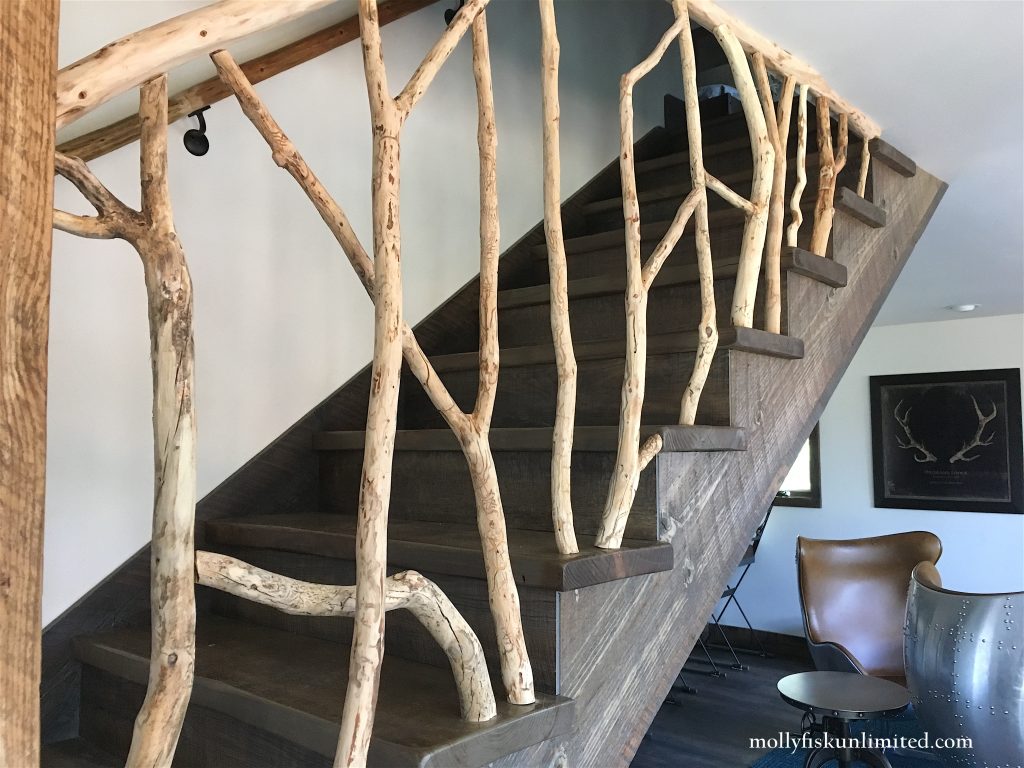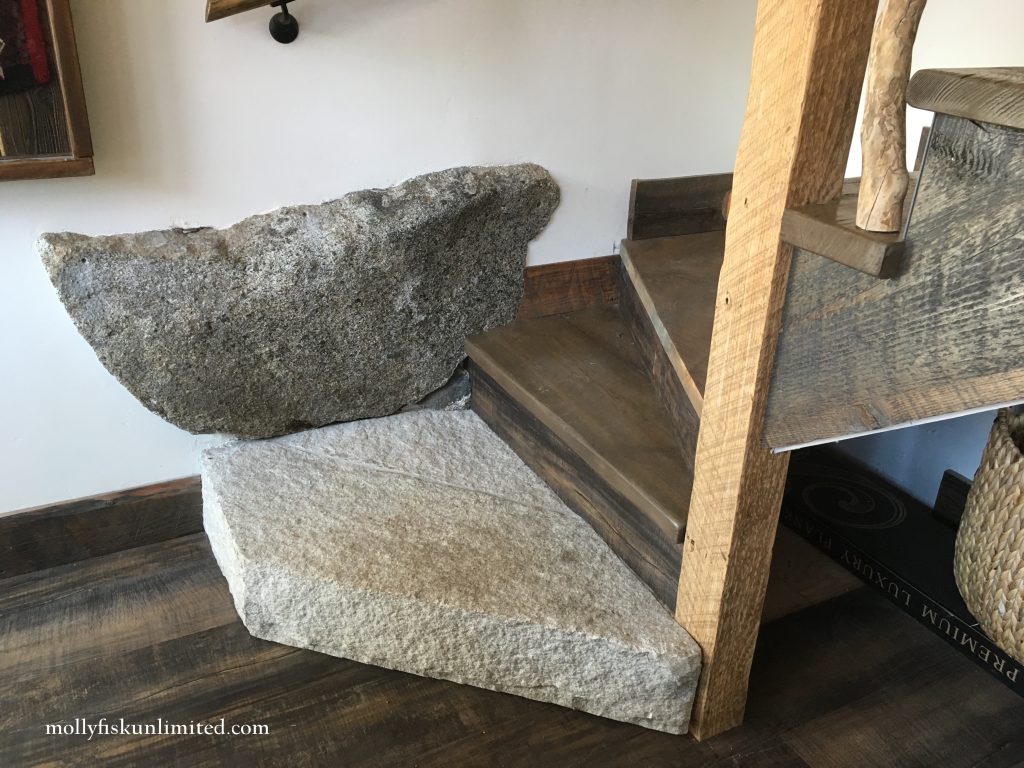 Sally's taken the idea of mountain cabins, made two old ones reliably sturdy and snow-resistant, and added touches like this double-drainboard farmhouse sink, probably from the 1930s. My photo doesn't do it perfect justice: that metal sign in the middle says Frigidaire.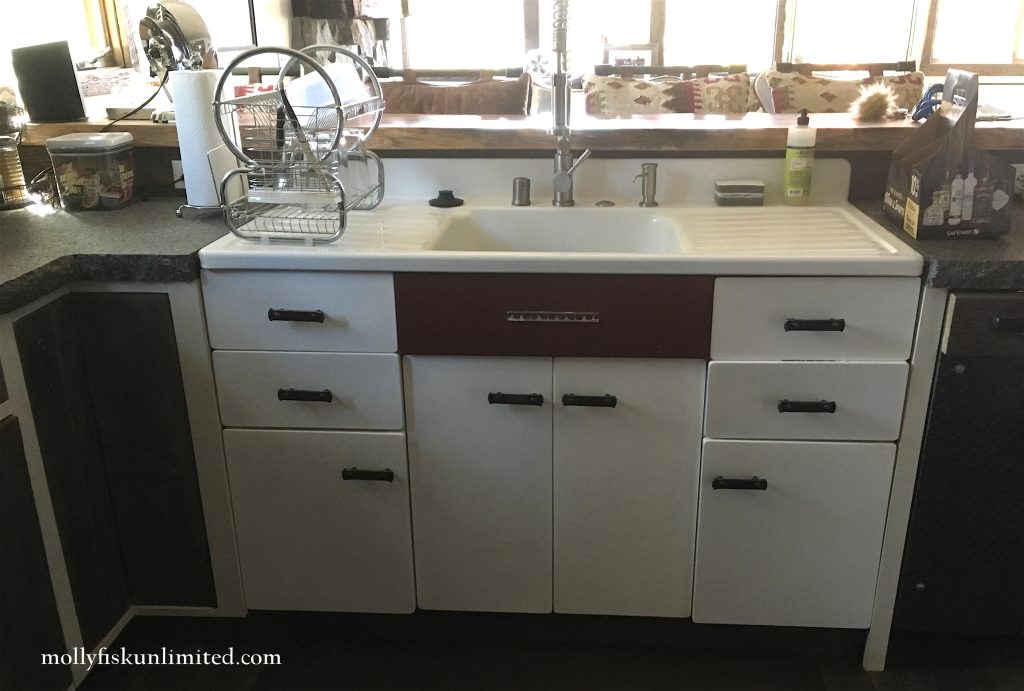 The big cabin kitchen features chrome appliances, metal shelving, and everything you need for a quick lunch or a sit-down dinner. The small cabin's galley kitchen has plenty of cast iron and a beautiful live edge Ponderosa shelf.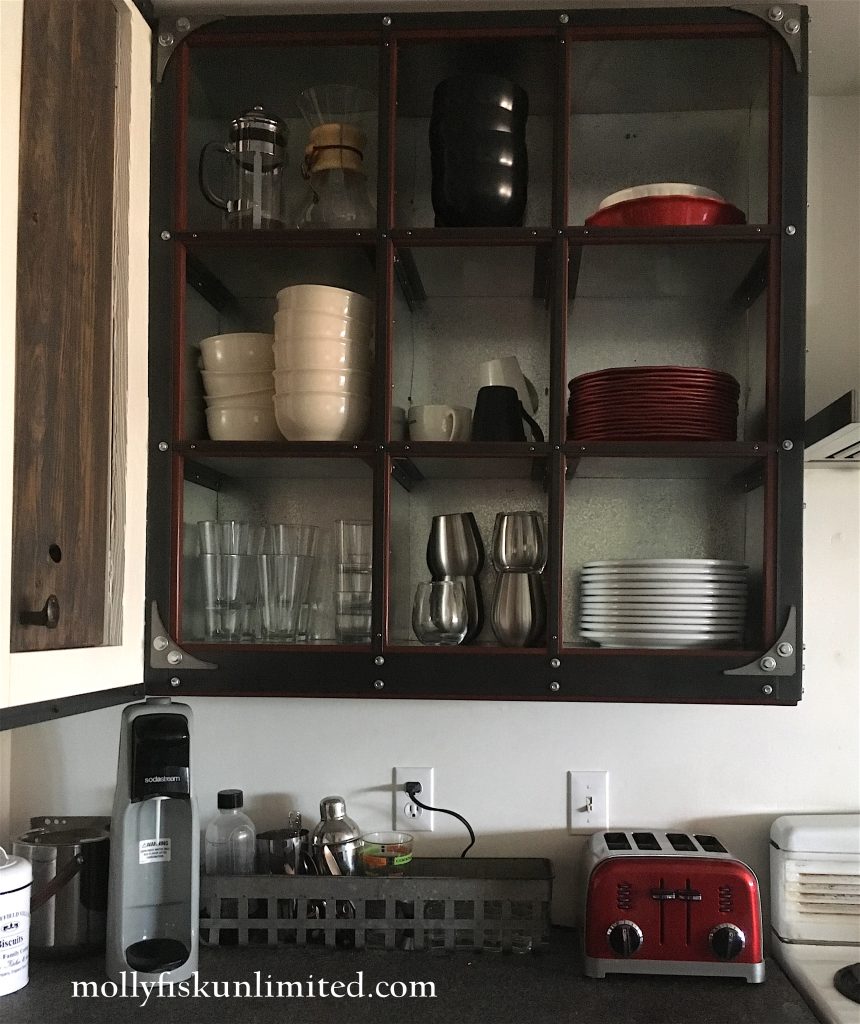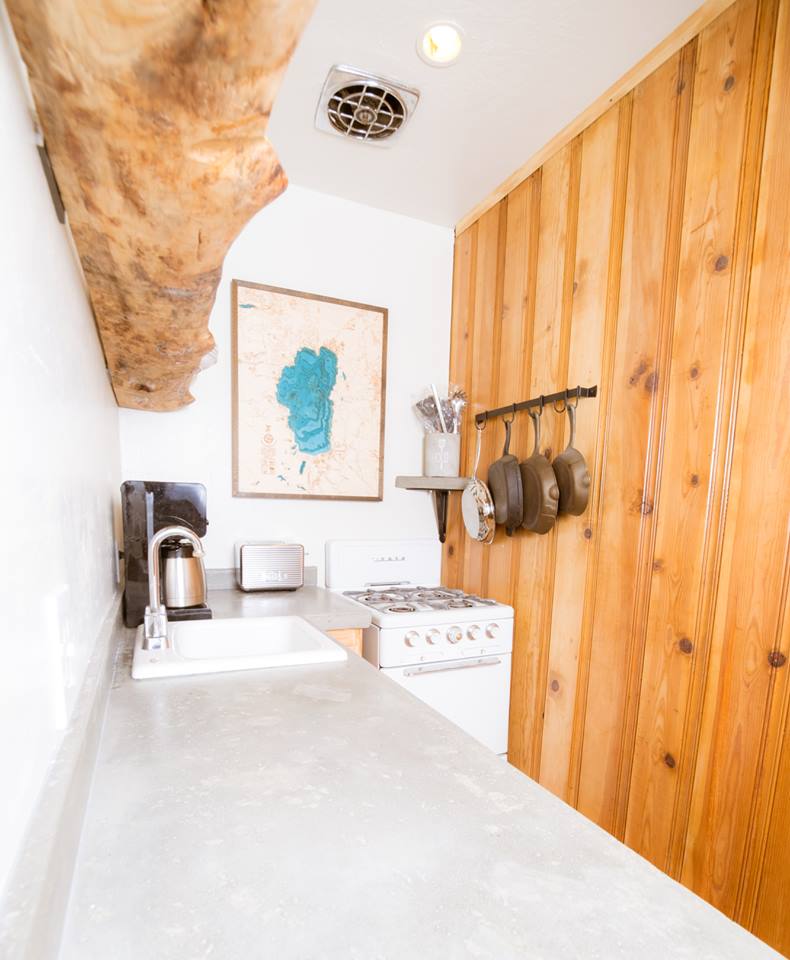 There are trendy features like a stone bathroom sink and corrugated metal, which I predict will outlive their of-the-moment status and become seamless elements of what we think of as cabin vernacular.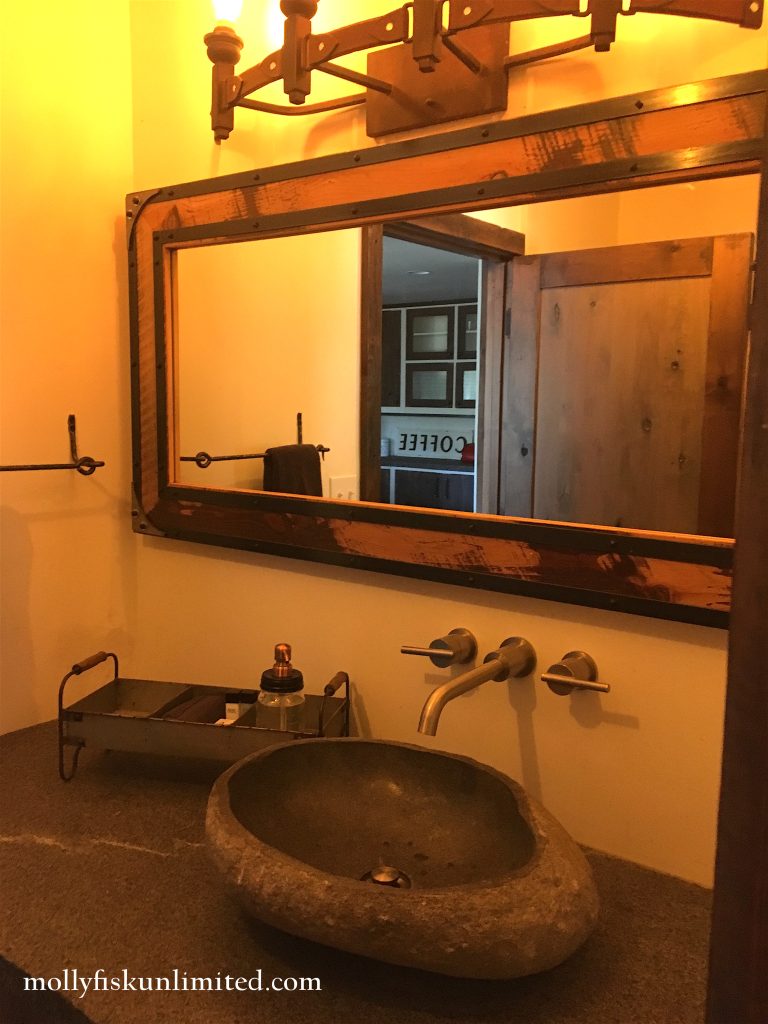 I loved the big cabin's hand-built rock fireplace: the perfect spot for telling ghost stories or playing backgammon while your mittens dry on the hearth and someone makes hot chocolate and Irish coffee.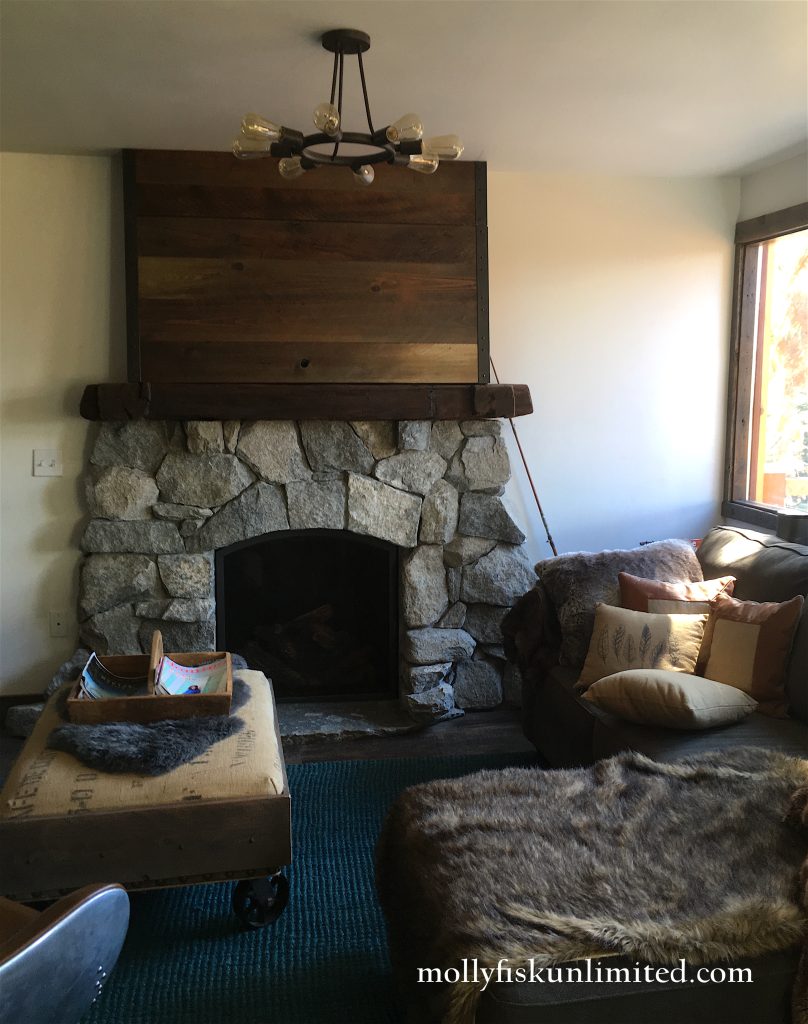 While staying in Tahoe, I wrote two poems, sent out one query to an agent, and got her answer, negative, which was very efficient although not my favorite response. It was way too cold to swim, having snowed a few days before, but I walked along the lake wherever I could, inhaling the scent of pine and absorbing the blue.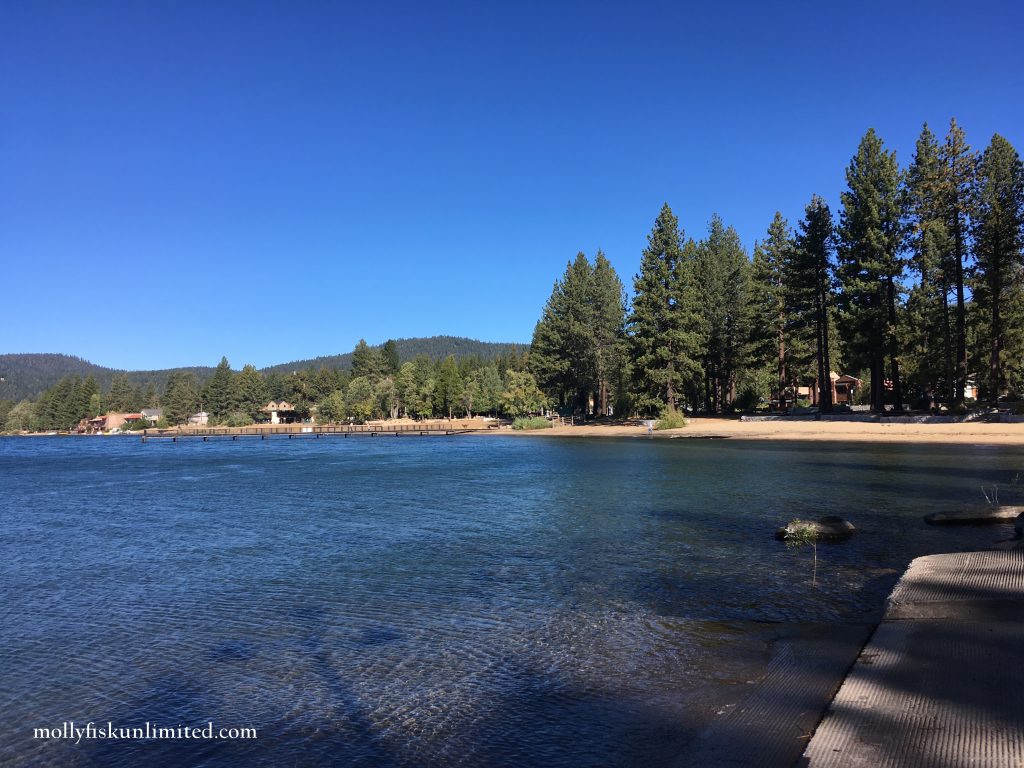 Sally's cabins will be available soon, and I'll post the details here, or you can check in with her at her design business, FunkYard Art.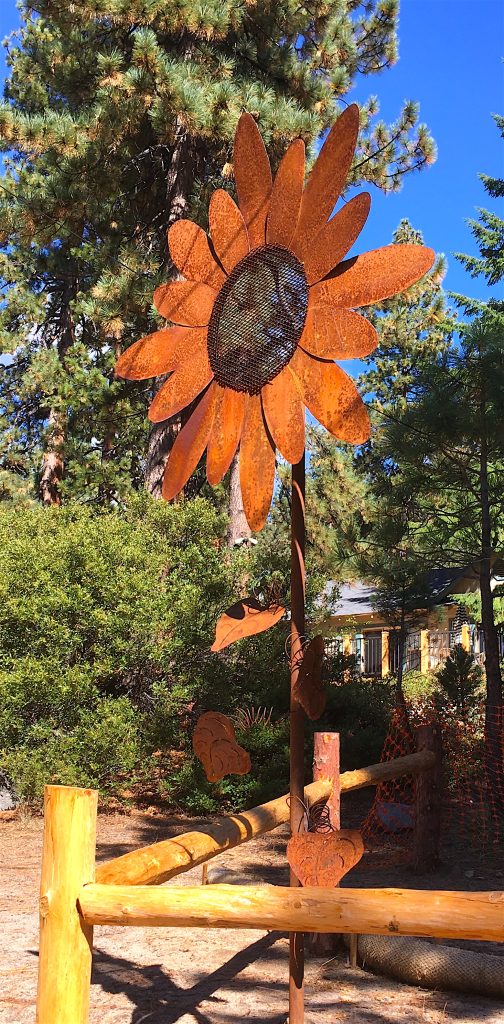 I'm a writer. This is my work.
If you found this post interesting/entertaining/valuable, please consider
sharing it with your people and supporting my work
Many thanks & big love!
Save
Save
Save
Save
Save
Save
Save
Save
Save
Save
Save
Save
Save
Save
Save
Save
Save
Save
Save
Save
Save
Save
Save
Save
Save