For about ten years I've been doing something fun with a few of my friends. It has the utilitarian name of "Craft Day." Four or five of us get together, usually on a weekend afternoon, and do whatever hand-work types of chores have been piling up in our lives.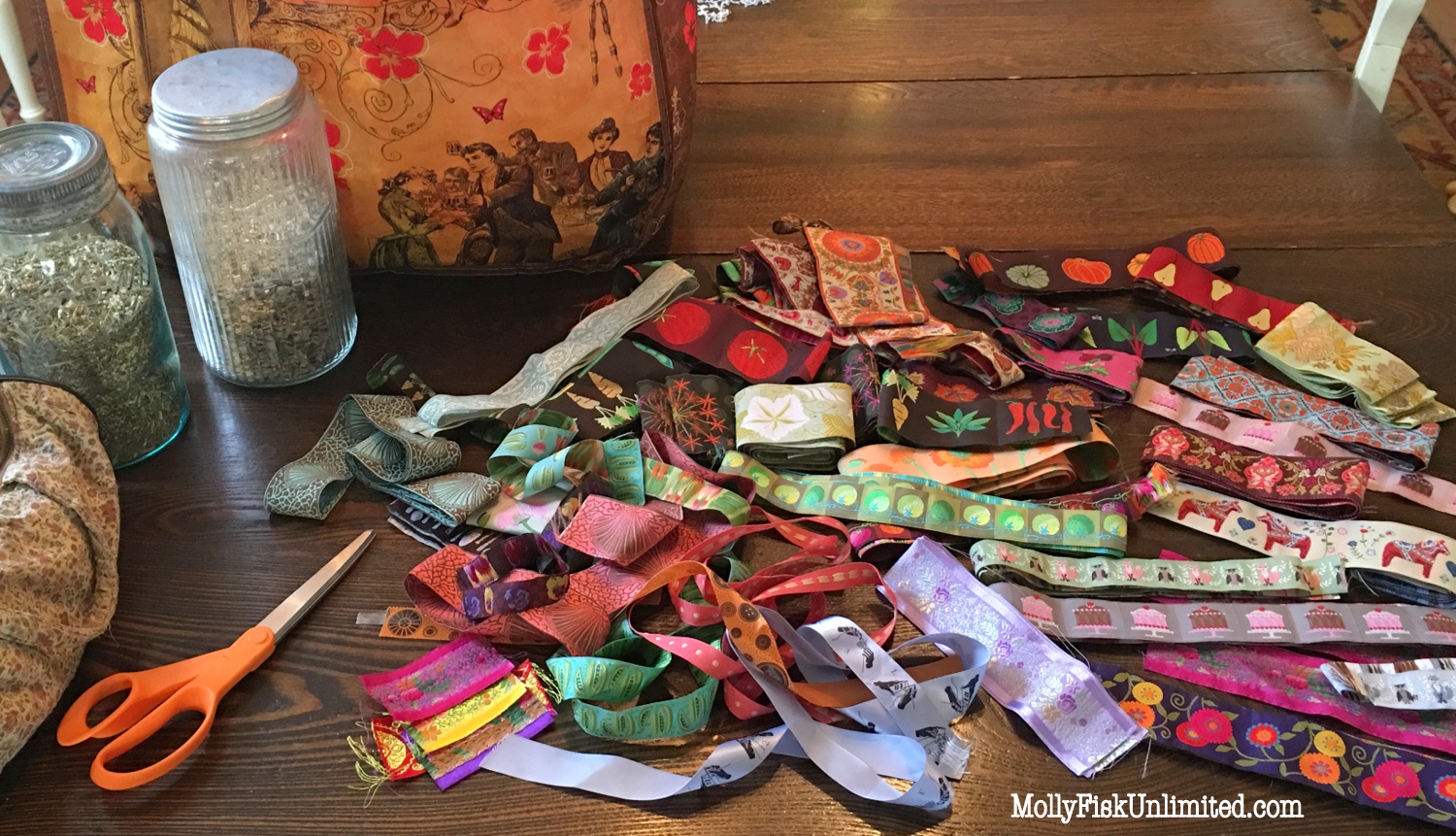 We started out focused on repairs: hemming, darning, mending, reglueing, and so forth. But after a while we graduated to making new things: lavender sachets and wands, pot holders, all kinds of clothing (knitted, crocheted, and sewn), lamp shades, bird houses, you name it.
It's wonderful to be able to spend hours in company with friends and also accomplish those tasks that most of the time we don't feel like doing. And our definition of "craft" is very broad. I've sorted through boxes of papers, put together a free-standing clothes closet, grated nutmeg. One year I even did my taxes at Craft Day because I kept procrastinating at home…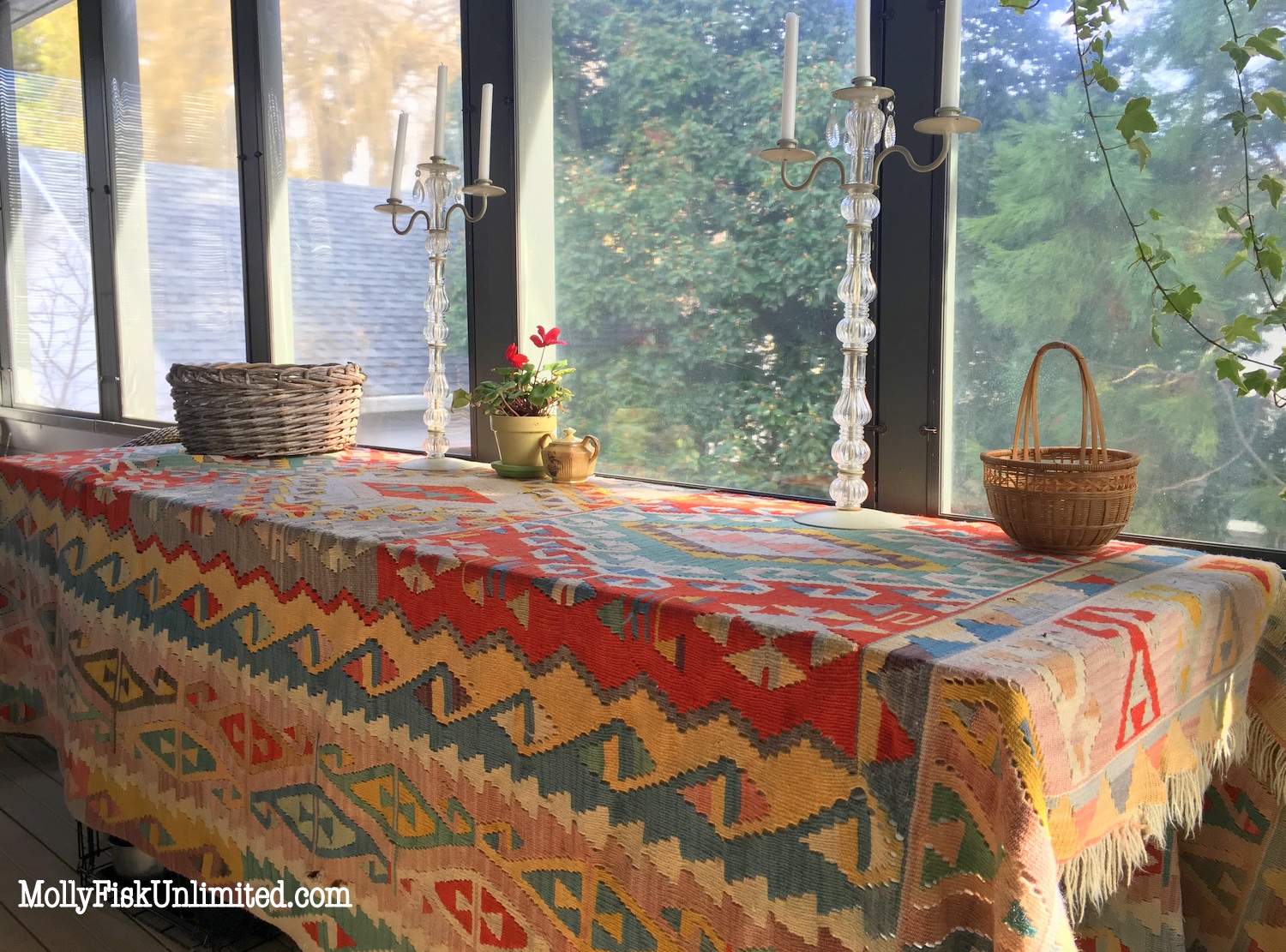 We follow the same principle as the old-fashioned quilting bee from the 19th century — where groups of women would get together and make a quilt, something that…
…would take one person an incredibly long time — except that most often we're each working on our own individual projects. We help each other, though. One of us will pin up another's pants hem as she stands on a chair, but then she'll do the hemming herself.
We meet most often at Susanna's house, where her sweet dog Blitzen participates by barking a lot and sometimes eating thread off the floor.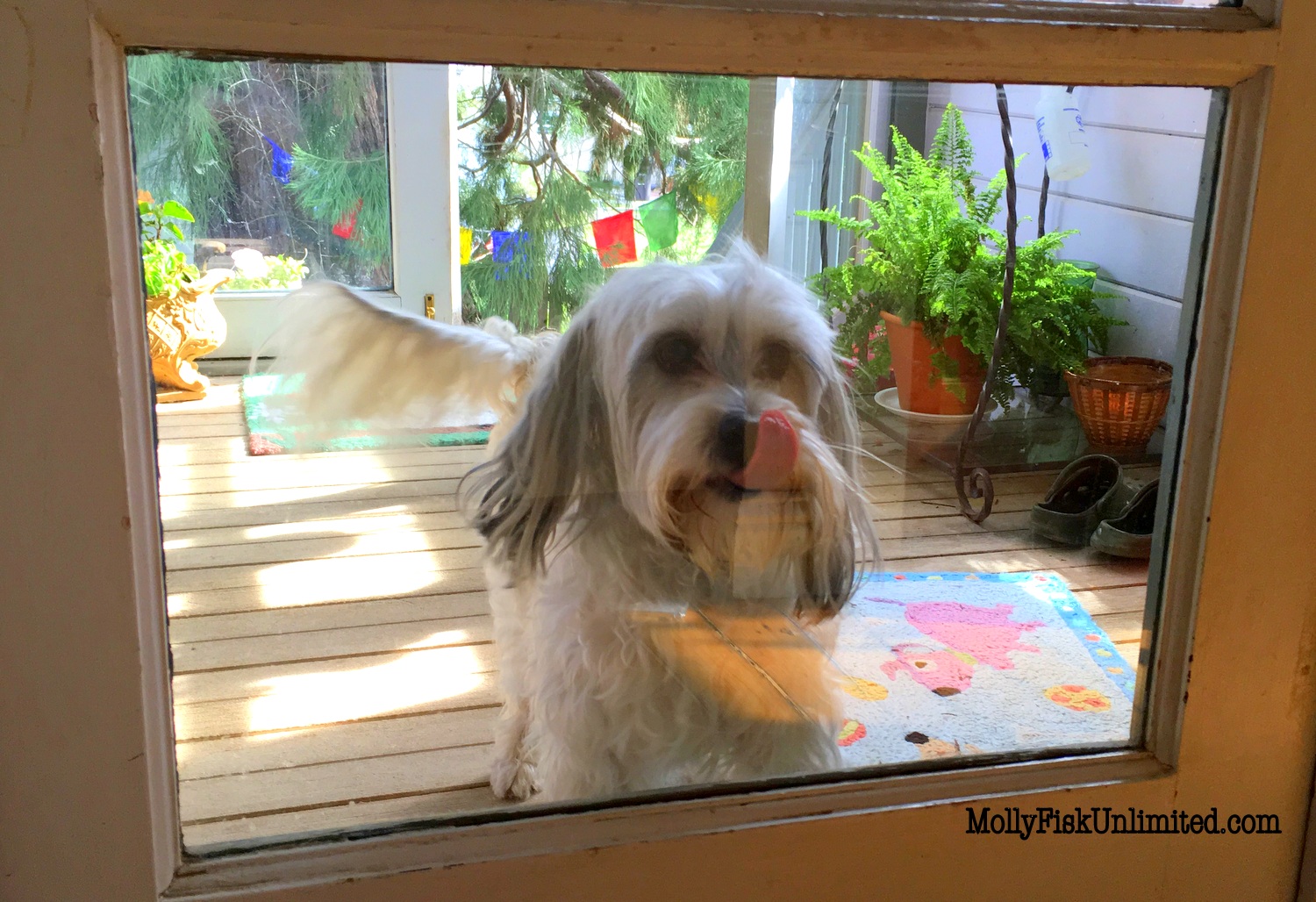 Something magical happens when you work with people. It's very different from sitting down together over tea. The focus on a job changes the kinds of things we talk about, and also gives us a different sense of who we are. The work can be anything: cleaning out a garage, planting vegetables. You don't have to be seated. Suddenly, astonishing skills and mysterious shortcomings are revealed!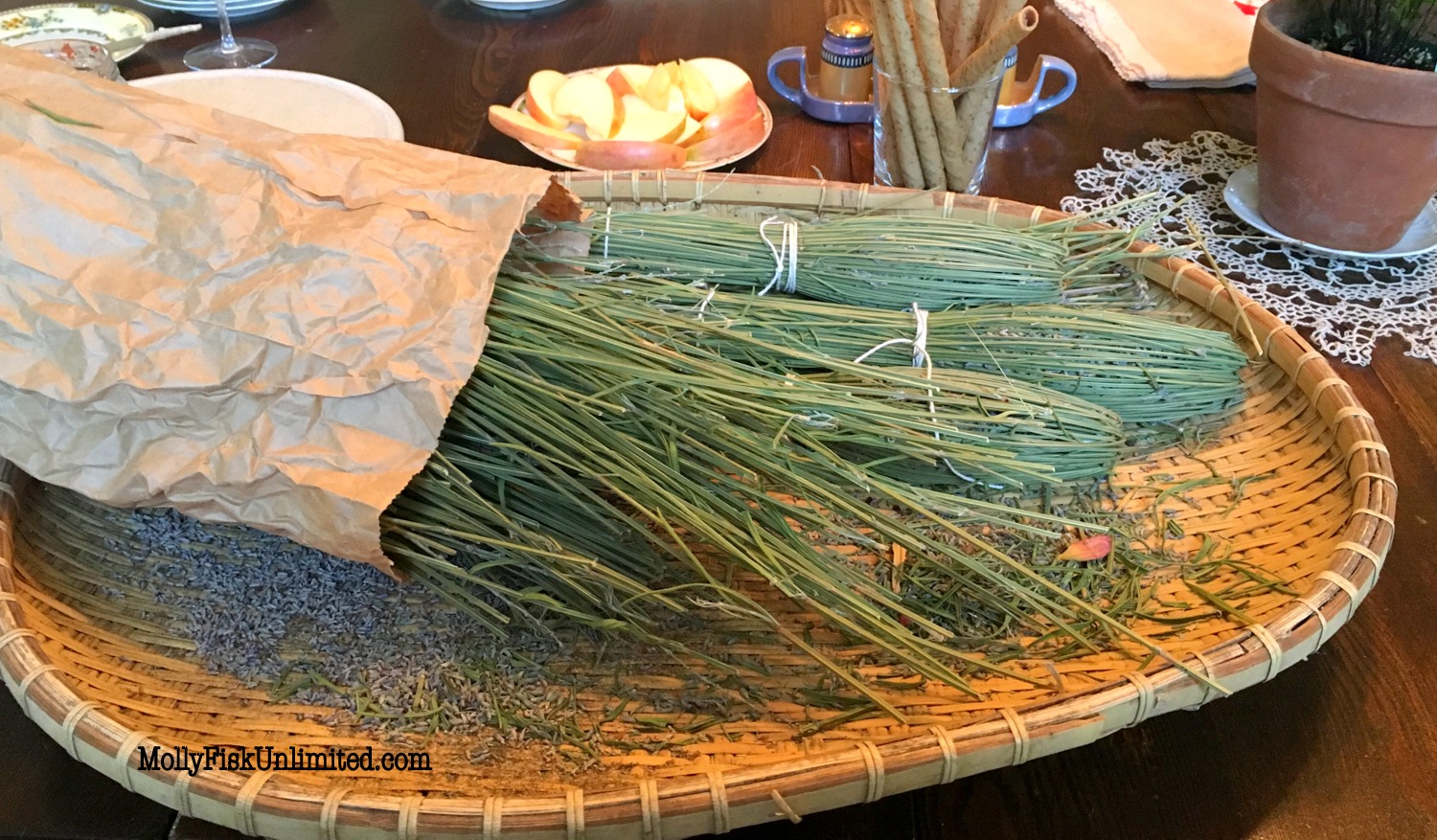 One friend may turn out to have the patience of a gnat, another might be able to thread needles at high speed, or know exactly the right way to turn piping inside out.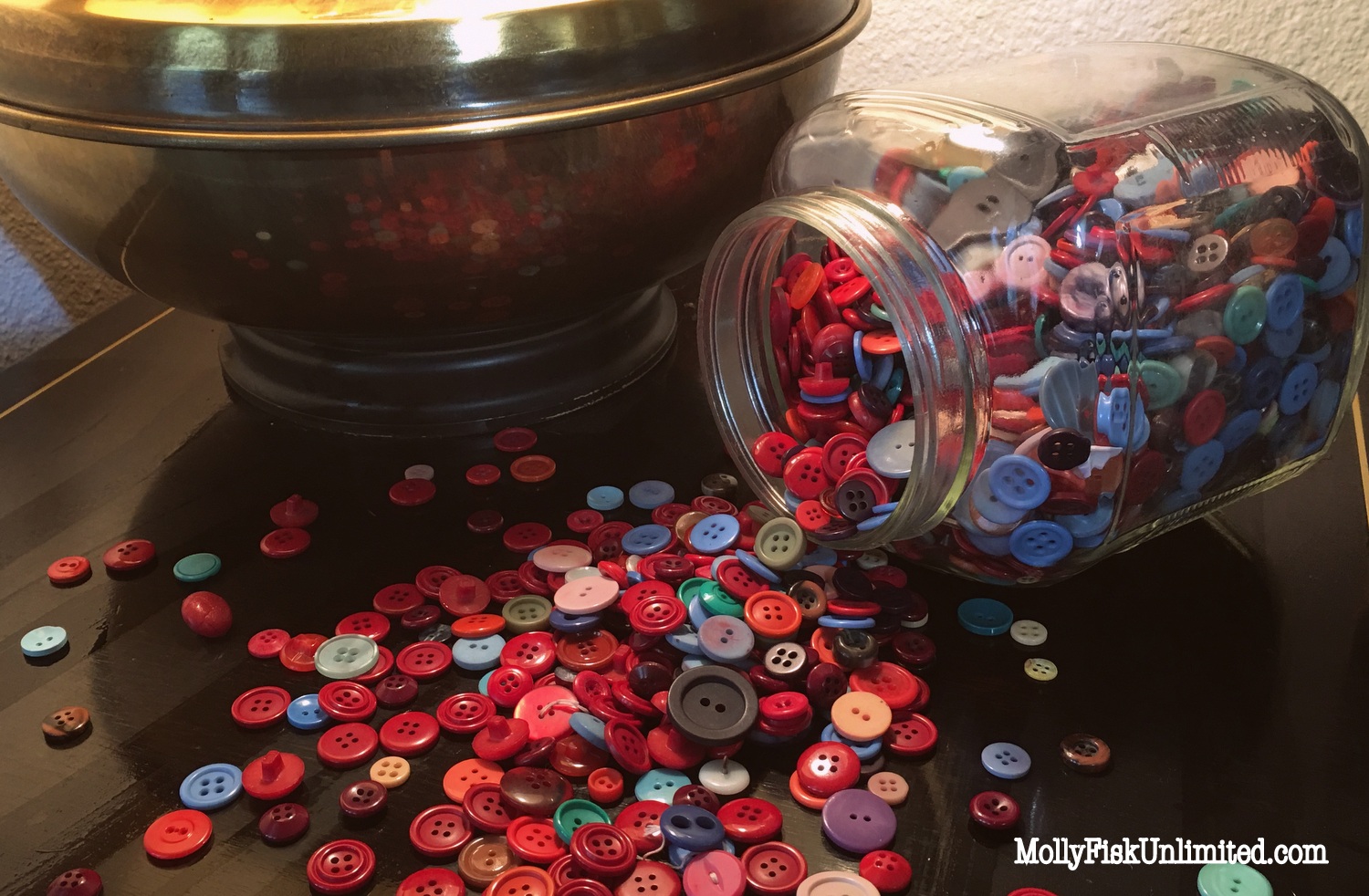 I'm the go-to person for solving knitting problems, since I used to run a sweater manufacturing business. This is kind of silly, since my hand-knitting skills were never that great. I can't make a stitch gauge to save my life (speaking of gnats and impatience), so most of what I produce is going to fit someone's three-year-old kid or a Harlem Globetrotter, but nobody in between. This doesn't bother me. I like making beautiful things, but a lot of the pleasure is in the work itself, not the result.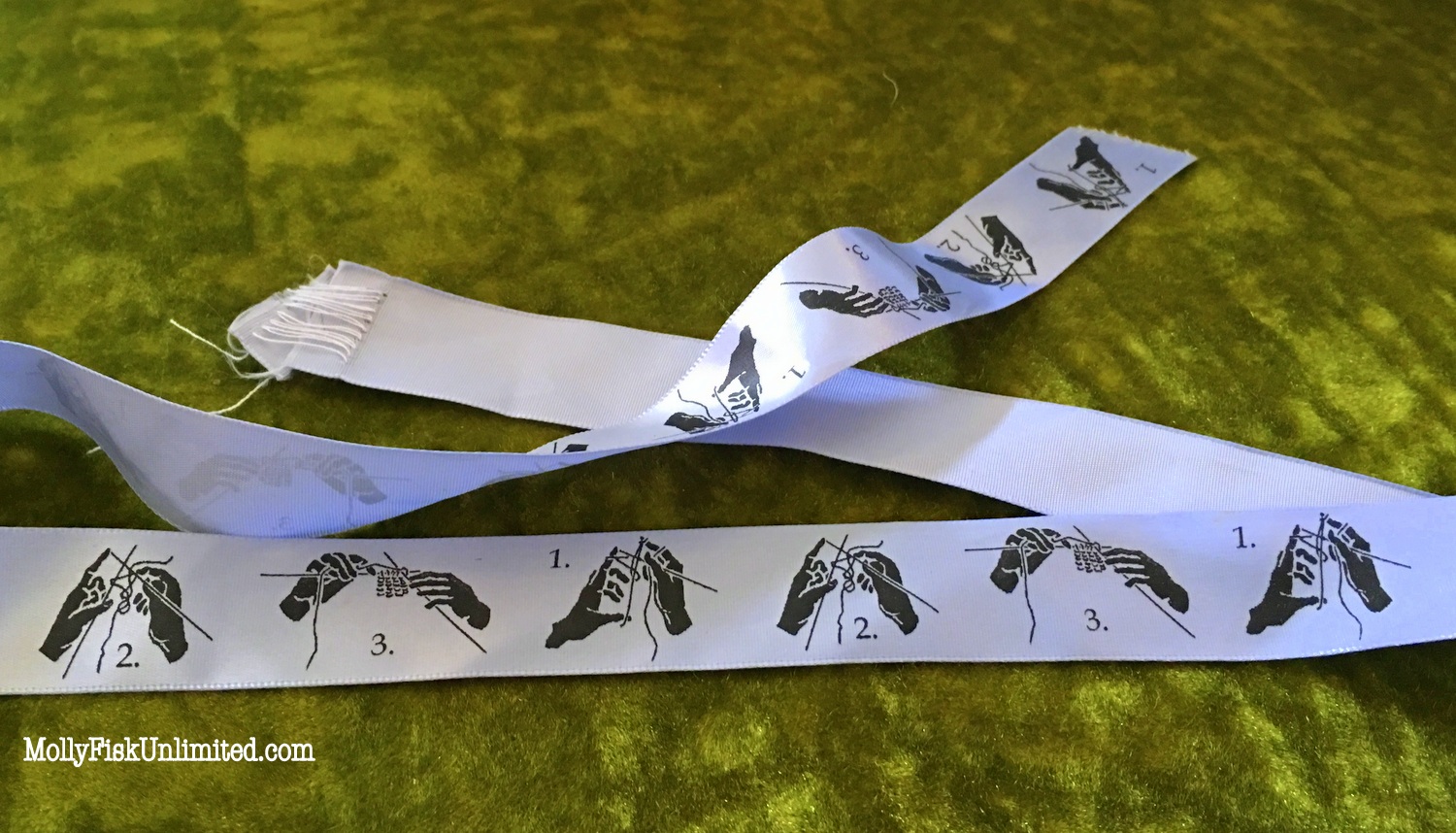 Right now fit doesn't matter. I'm making sachets — full of lavender or balsam — out of these amazing ribbons a friend discovered in New York. No matter what size they turn out, they'll definitely fit in your underwear drawer.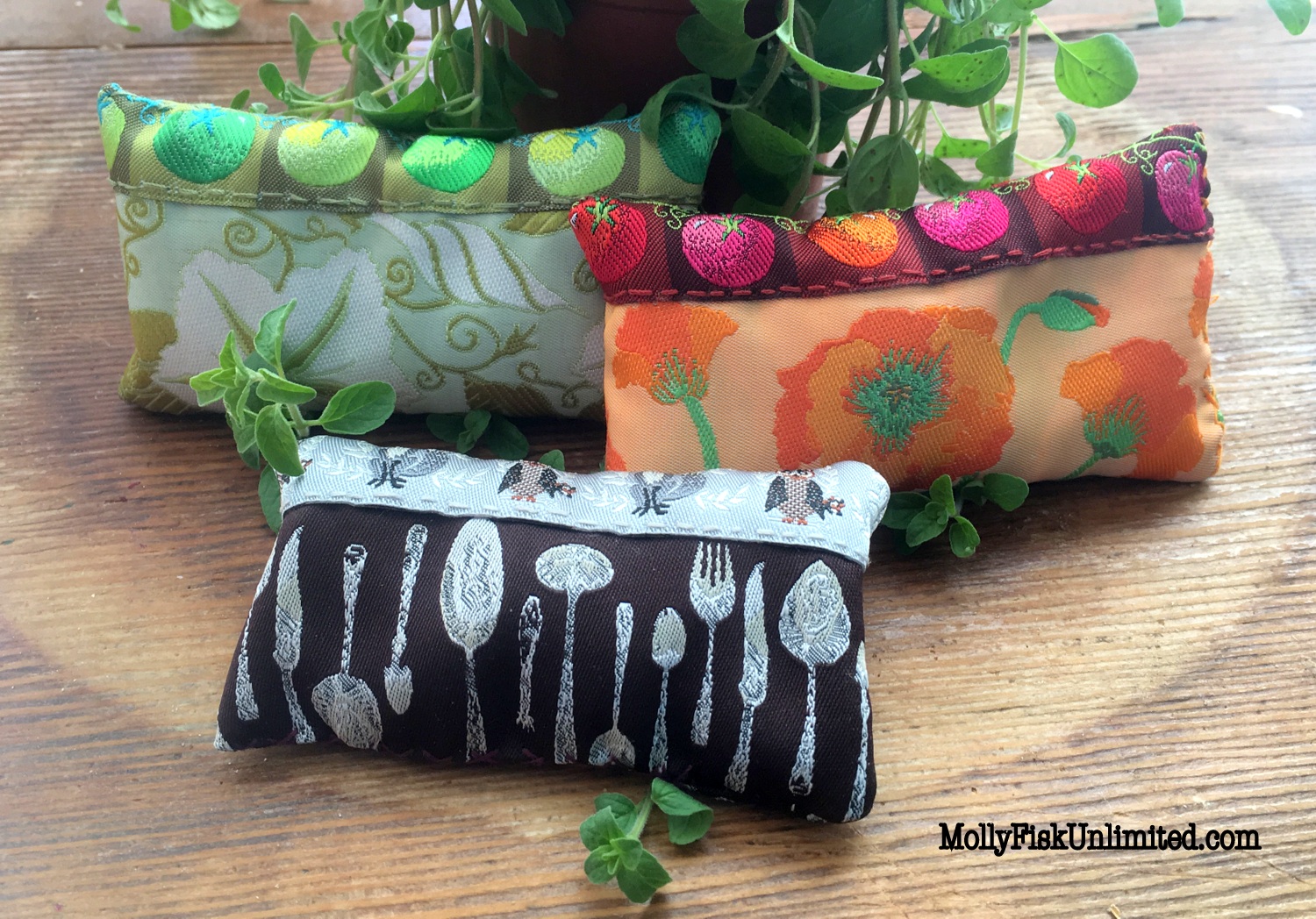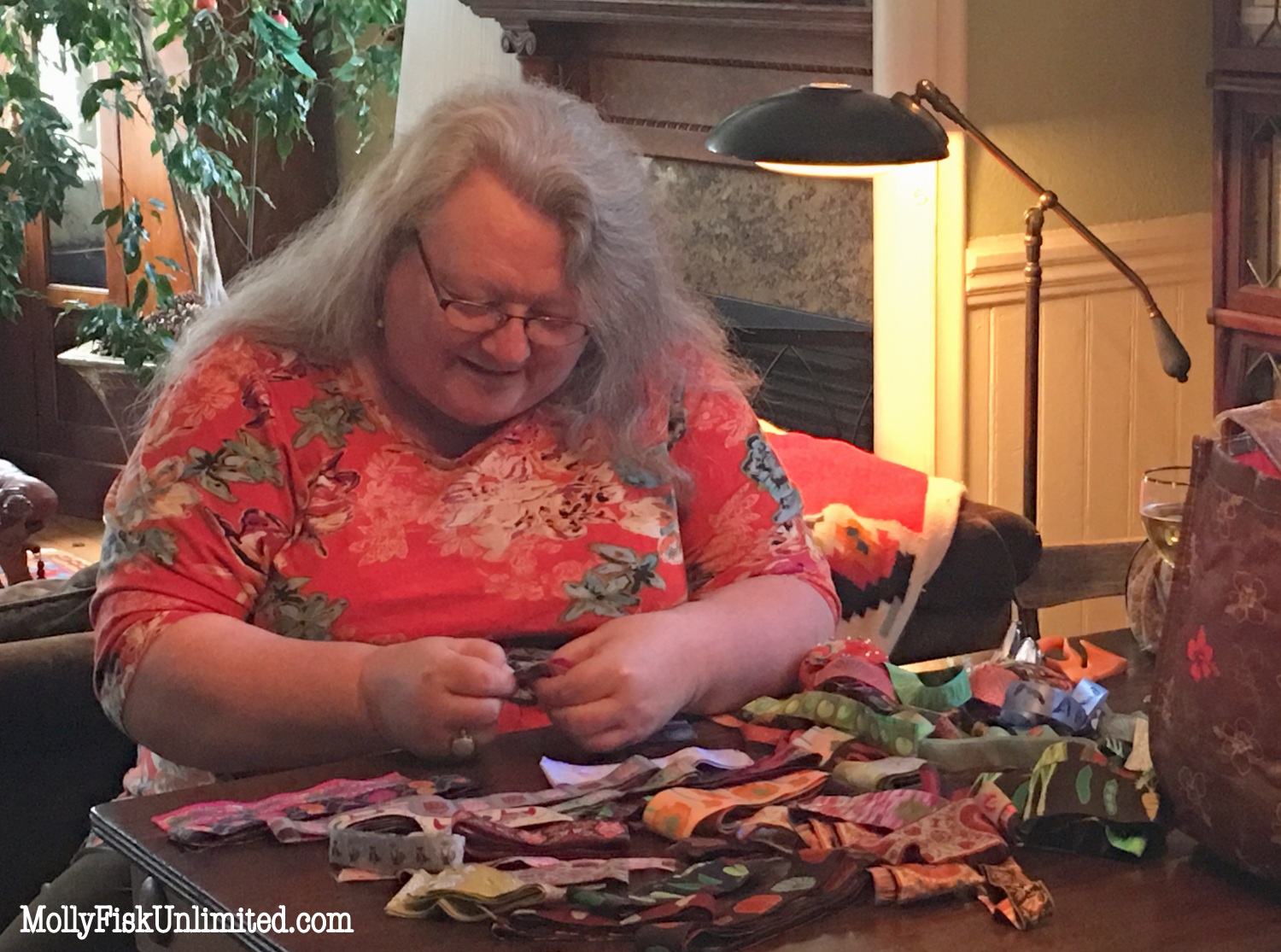 All photographs by Heidi LeVell of Barn Owl Vintage.