This weekend I accidentally ran into the news on-line that Pippa Middleton had married. I haven't been following Pippa, but I know who she is: Kate, the Duchess of Cambridge's younger sister, the one who got famous at Kate's wedding to Prince William because of the way her dress showed off her bottom.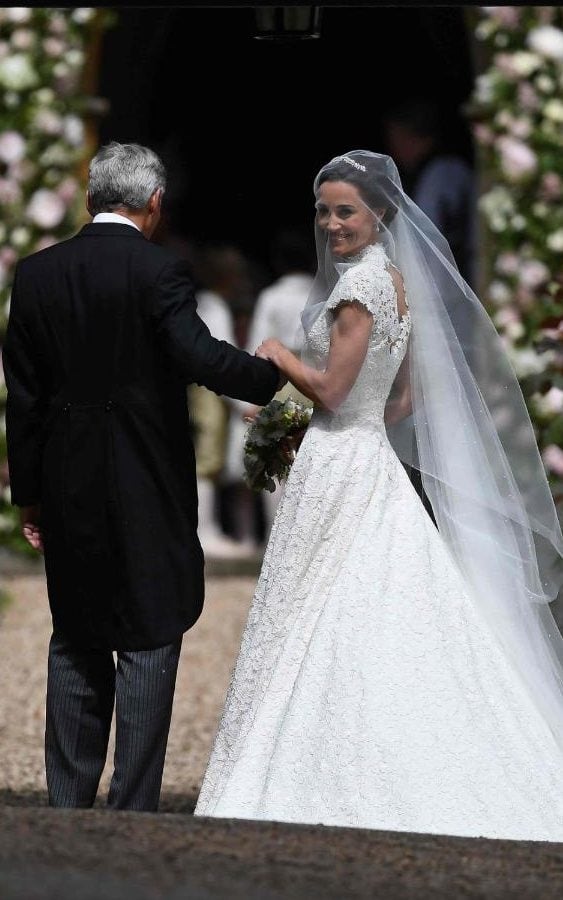 Perhaps you are saying to yourself right now: "Molly, is that you? Hello? Where is the feminist curmudgeon poet I know and love? Or possibly you are saying, "Me too, me too!! I saw those photos and had to go look at every single one!" Or even, "Really? How could you not know the date of Pippa's wedding?"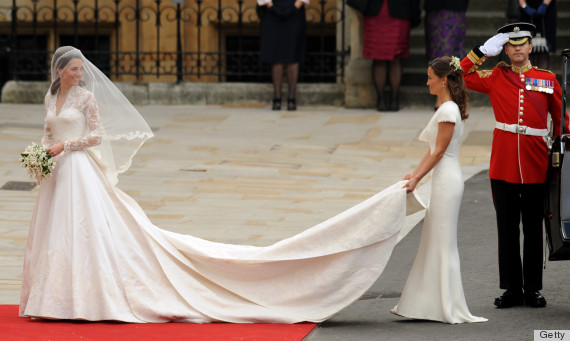 If you are not the sort of person who follows the British Royal Family, I salute you. I am not really that sort of person either. However, I do have a very, very mild almost imperceptible random addiction to popular culture, and therefore I know about things like the uproar over Pippa's lovely bottom, which even got itself its own Facebook page for a time, it was so popular.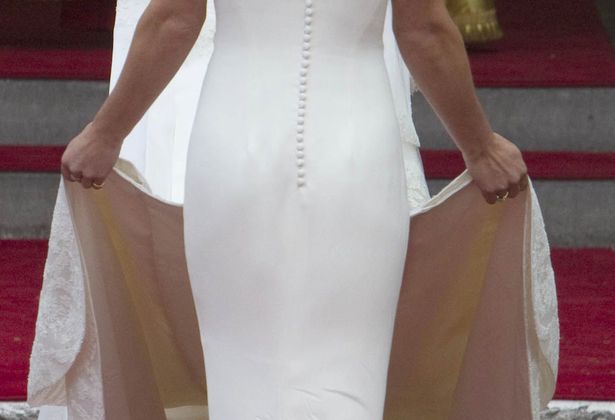 One of the things they don't teach us in college, or even grade school, is that life is complicated. People, for instance, can have conflicting opinions inside themselves. You want to go to the party, but you also want to stay home. An excellent quote about this comes from our former president, George Bush, pére: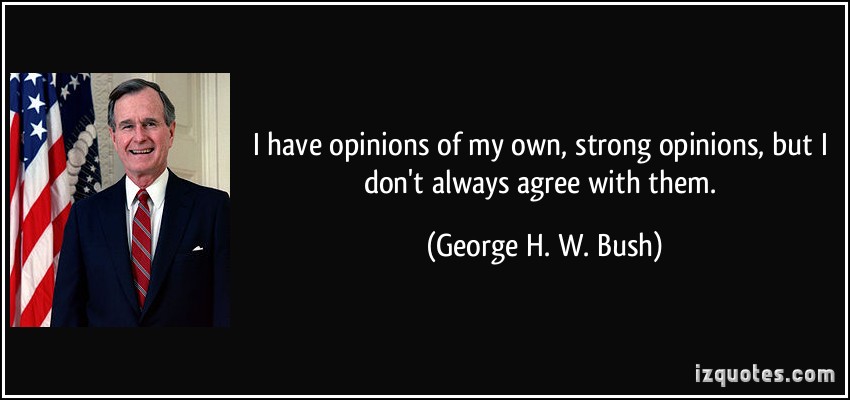 In my case, I believe in all kinds of progressive things like feminism, social justice, equality from every angle… yet I also like looking at really expensive fancy dresses. I'm not proud of this, but I'm not ashamed of it, either. I am a person of my own era and culture, and I think it's good to admit it.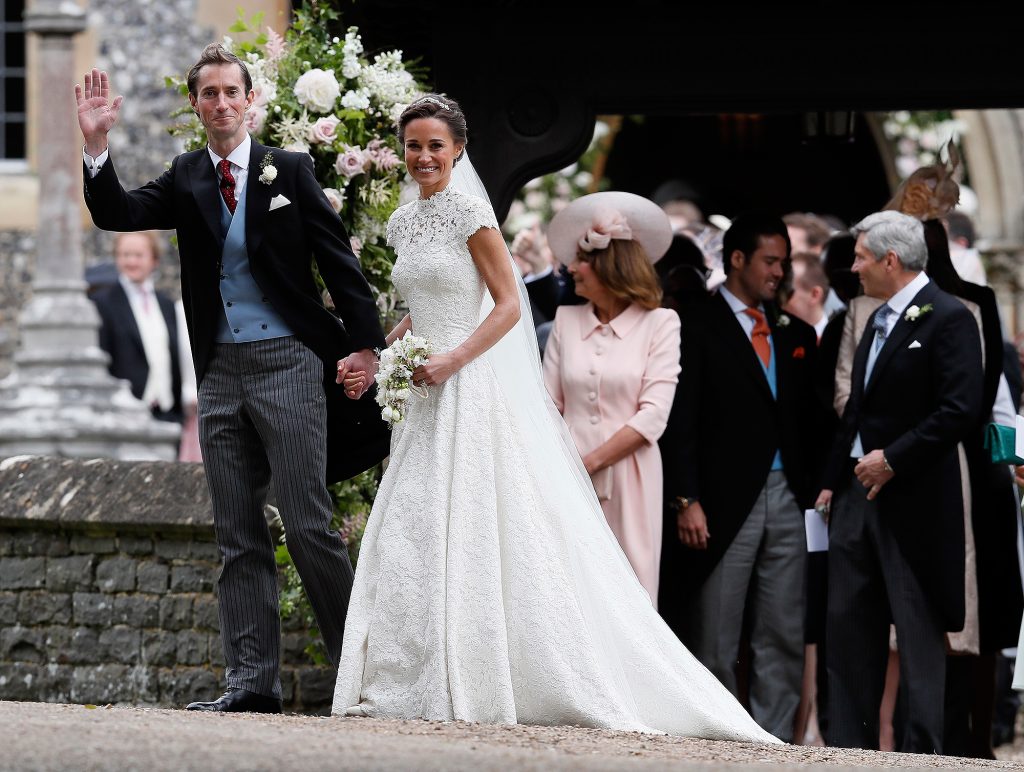 Kate's dress, above, is being called "peach" by the papers, but I'm afraid it's veering a little too far toward washed out dusty rose, and is dowdy into the bargain. This may have been a tactical maneuver on Kate's part, not to upstage her sister or earn her own presumably lovely bottom a Facebook page.
I don't really give a flying pup tent about men's fashion, but here are Wills and Harry, who were also at the wedding. I can't imagine how often they have to make their faces look like this: casual, unobjectionable, unconcerned.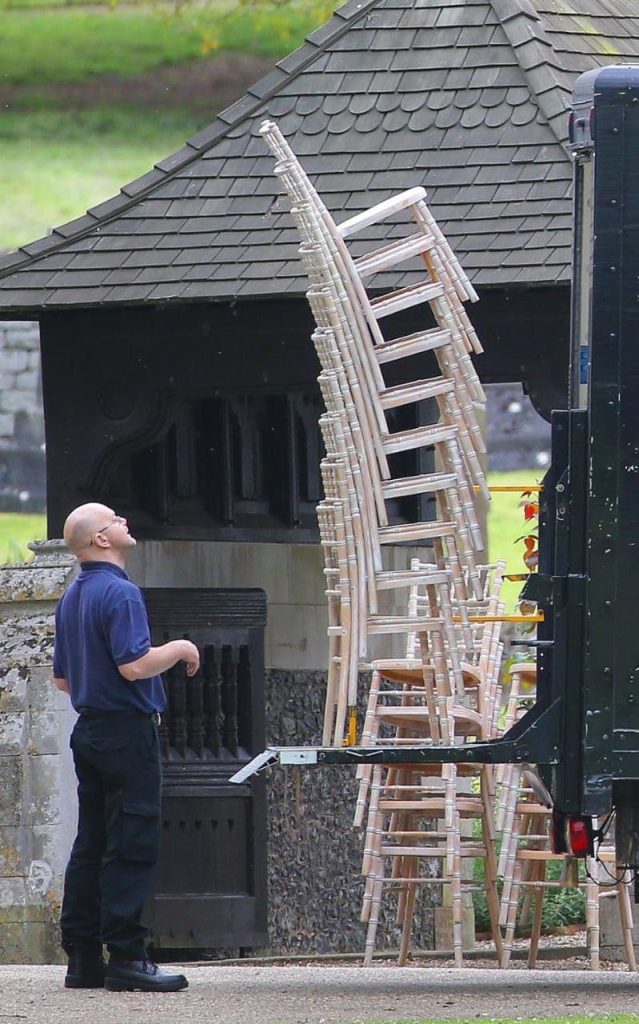 Unlike so many weddings I've been to, no relatives here were drafted the day before to help unload the chairs. Isn't that a wonderful stack of ten? And not your white plastic folding wedding chairs, either. Pippa's mum and dad sprang for the stout kind.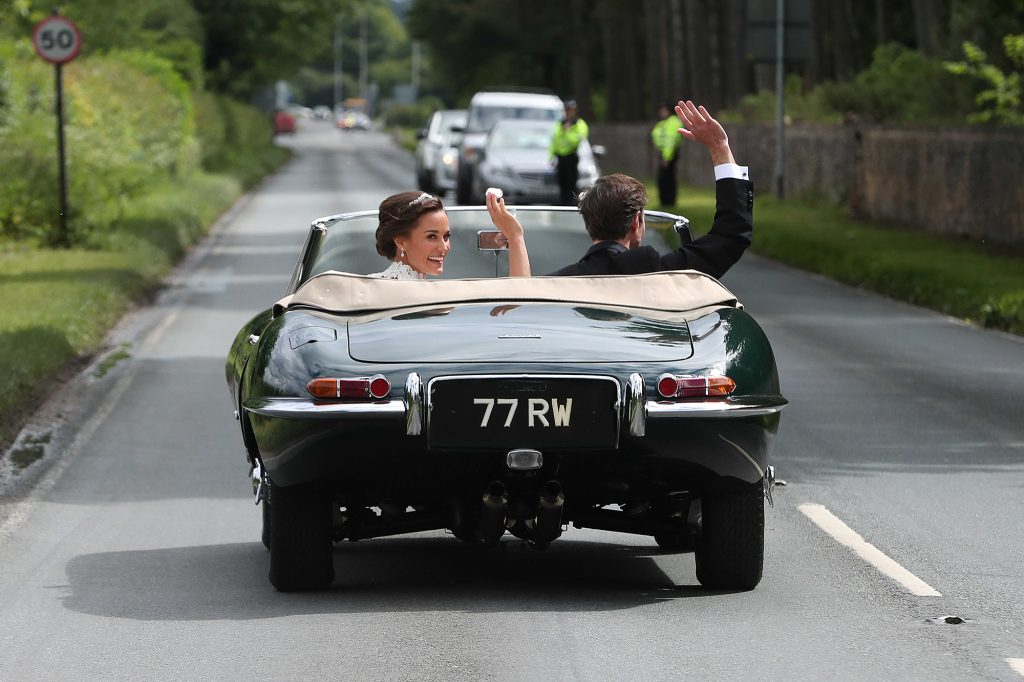 The amount of money spent on this event could buy a small armada of ships with which to re-conquer Spain, if anyone had been interested in doing so. But no, they just ate, drank, danced, and didn't share any pics on social media. The happy couple showed up looking beat at LAX this morning, headed for Marlon Brando's former digs in French Polynesia, an atoll called Tetiaroa, which may not be long for this world due to global warming.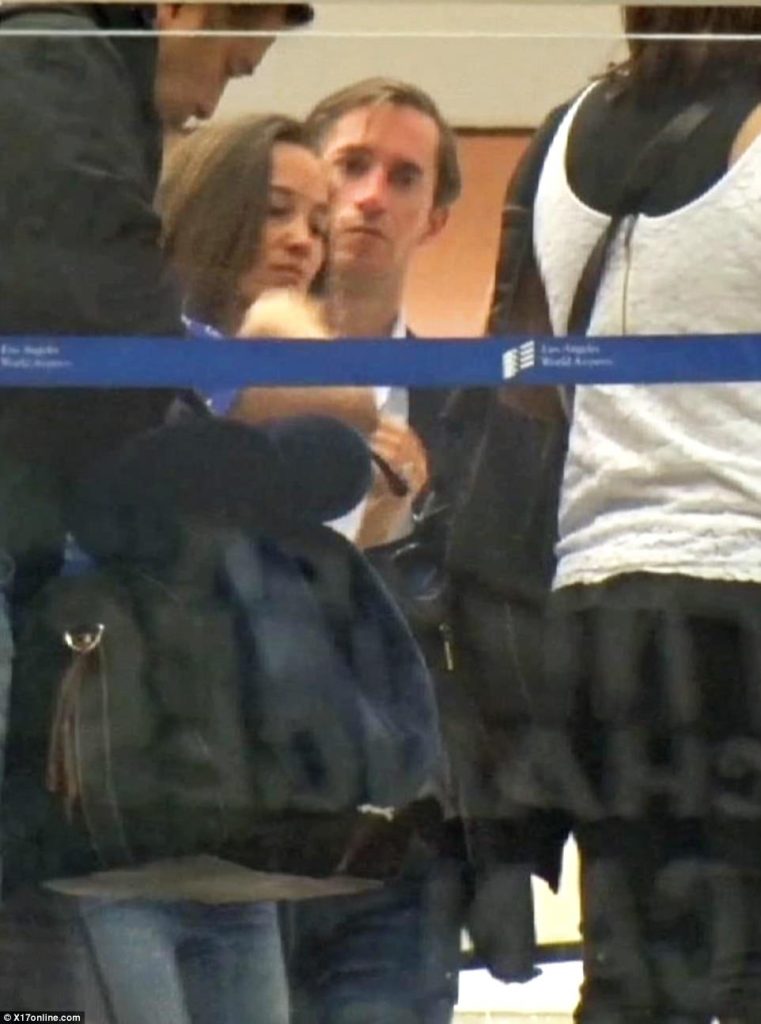 That's about the size of it. I wish them all the best. I've had my pop culture fix for at least the next six months, unless, of course, Harry decides to pop the question to that TV star he's dating. Ah, love. Ah, poppycock.
Save
Save
Save
Save
Save
Save
Save
Save
Save
Save
Save
Save
Save
Save
Save
Save
Save
Save
Save
Save
Save
Save
Save
Save
Save
Save
Save