Last year, right around this time, county road crews were finishing up some extensive and dramatic widening of the street in front of my house. I've written elsewhere about different ways that I made my peace with the project and managed to stay as emotionally steady as possible during the construction. I stopped saying much about it on social media once the job was done, because the transformation was so painful.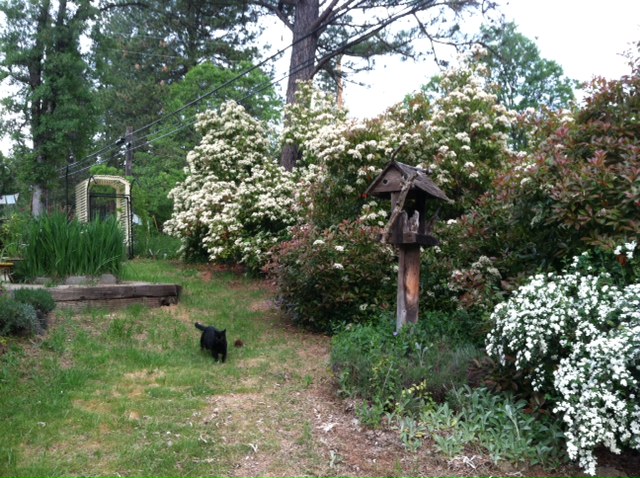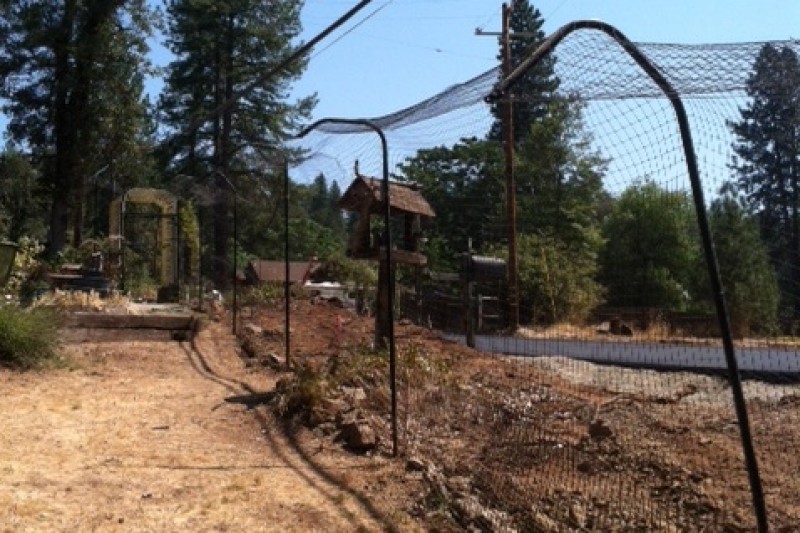 After a year, it's still painful. But I asked my friends for help in re-blooming the frontage, and they were incredibly generous and kind. The county put in 12 photinia bushes, which will, in five or six years, become a better block from seeing the cars and breathing the fumes. (Those are photinias in the top photo, some with white blossoms, some with red new-growth leaves.)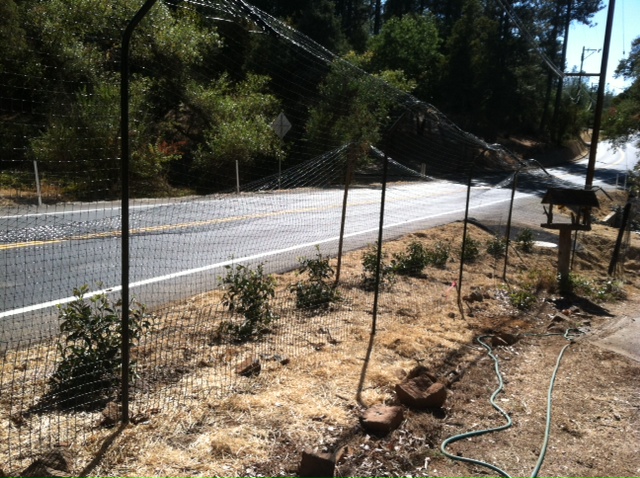 My friends—who donated plants, dollars, labor, and three very nice big rocks —and I, and my gardener Doreen, and my pal-of-all-trades Georg, have brought beauty (and zucchini) back into view.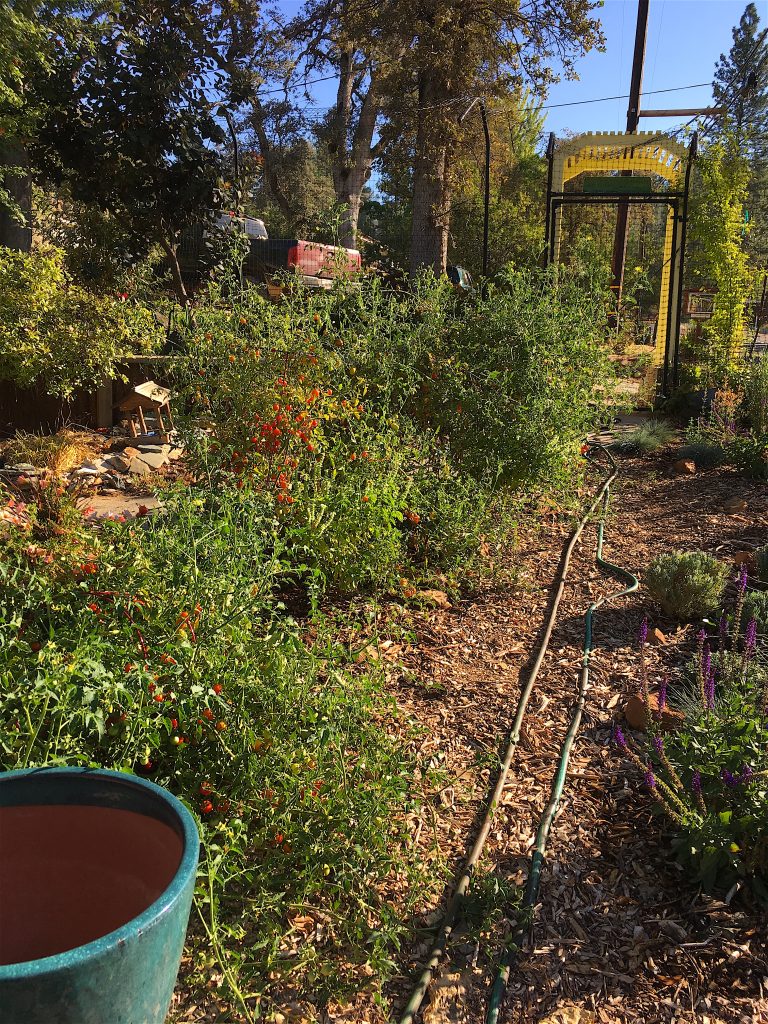 Seven cherry tomato bushes on the left, mixed drought-resistant perennials on the right: lavender, salvias, and a new plant for me, agastache (I want to pronounce it like mustache, but it rhymes with "somewhat tacky" instead.)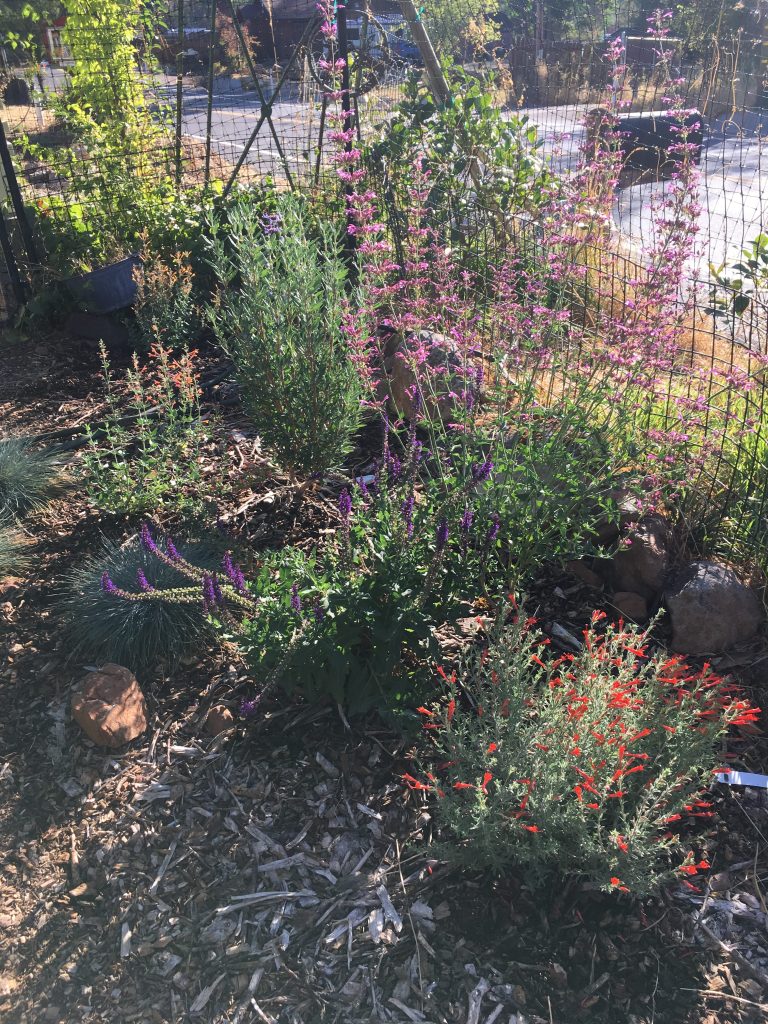 Some blue fescue in there, and that red one is the favorite of hummingbirds, but I can't remember his name. The design was Doreen's, and I really love it.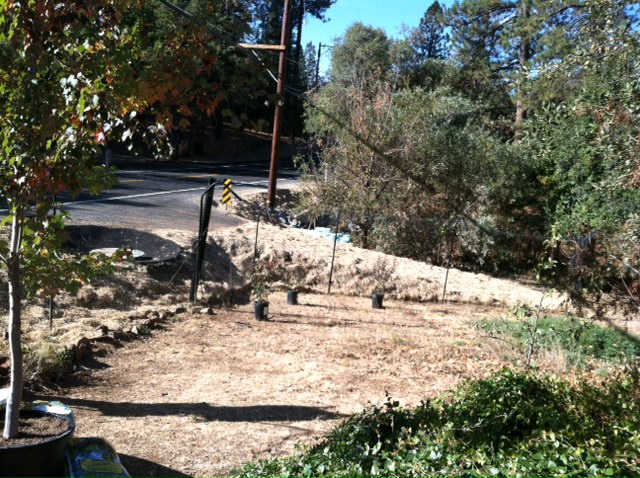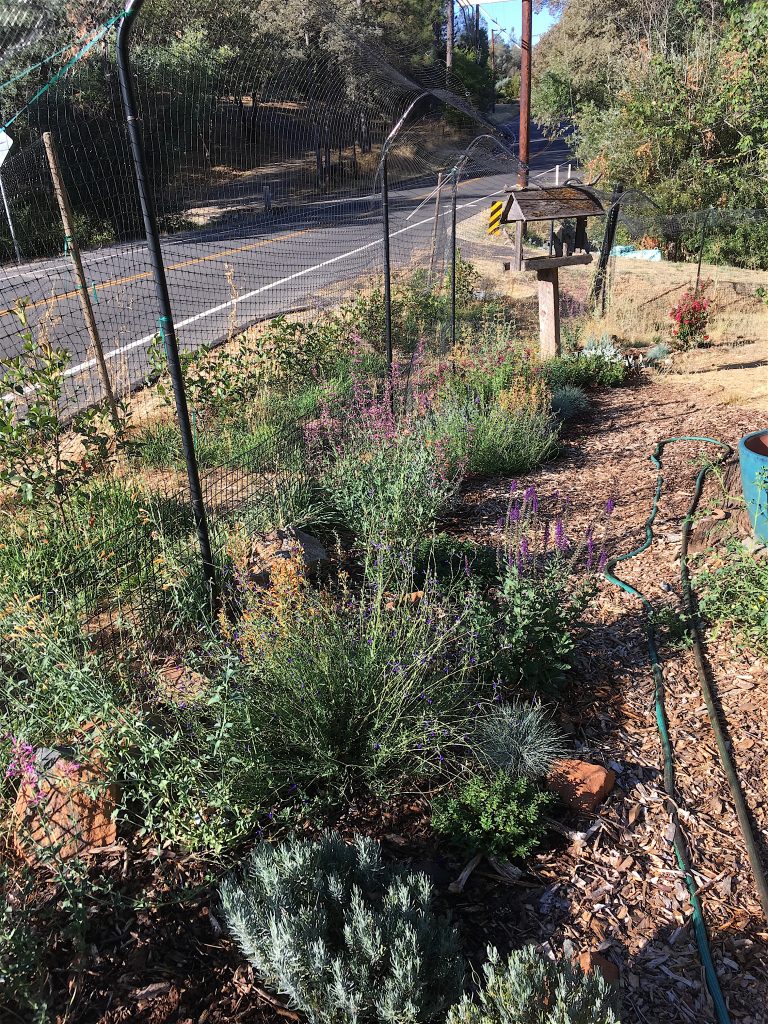 Eventually we hope the three crepe myrtle bushes at the bottom of the row will bulk up and block that over-large (according to some eavesdropping I did on the workers) drain.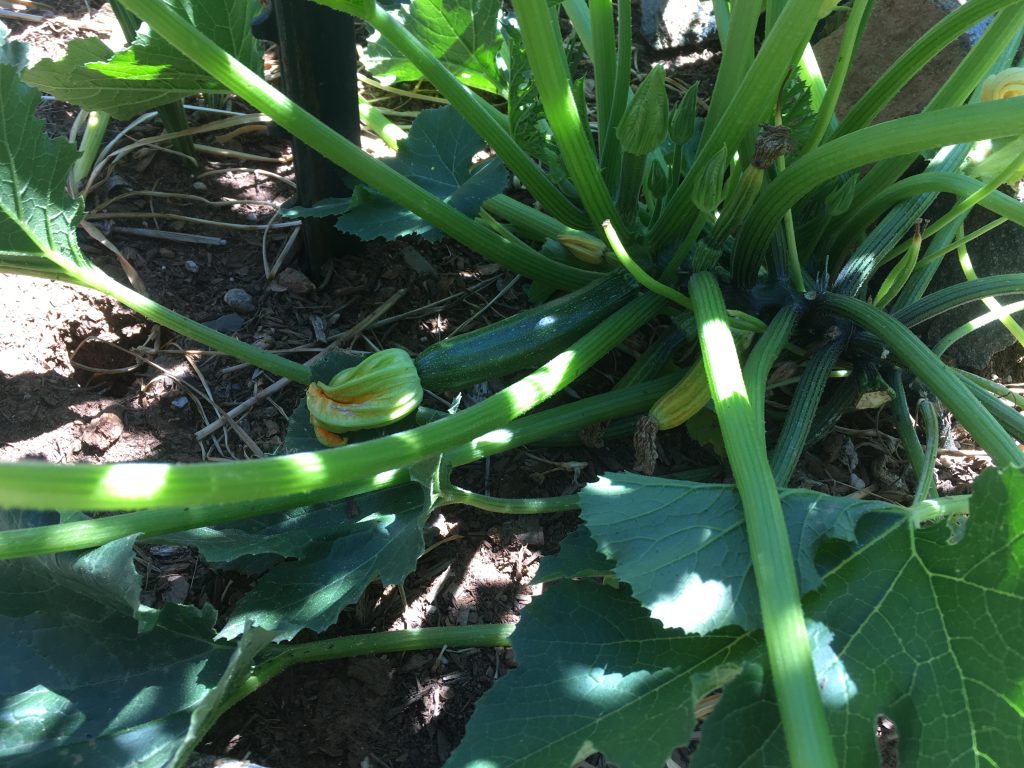 This single zucchini plant has given me 43 fruits thus far, and I think there's still one more growing. One got to be two feet long, when I wasn't looking!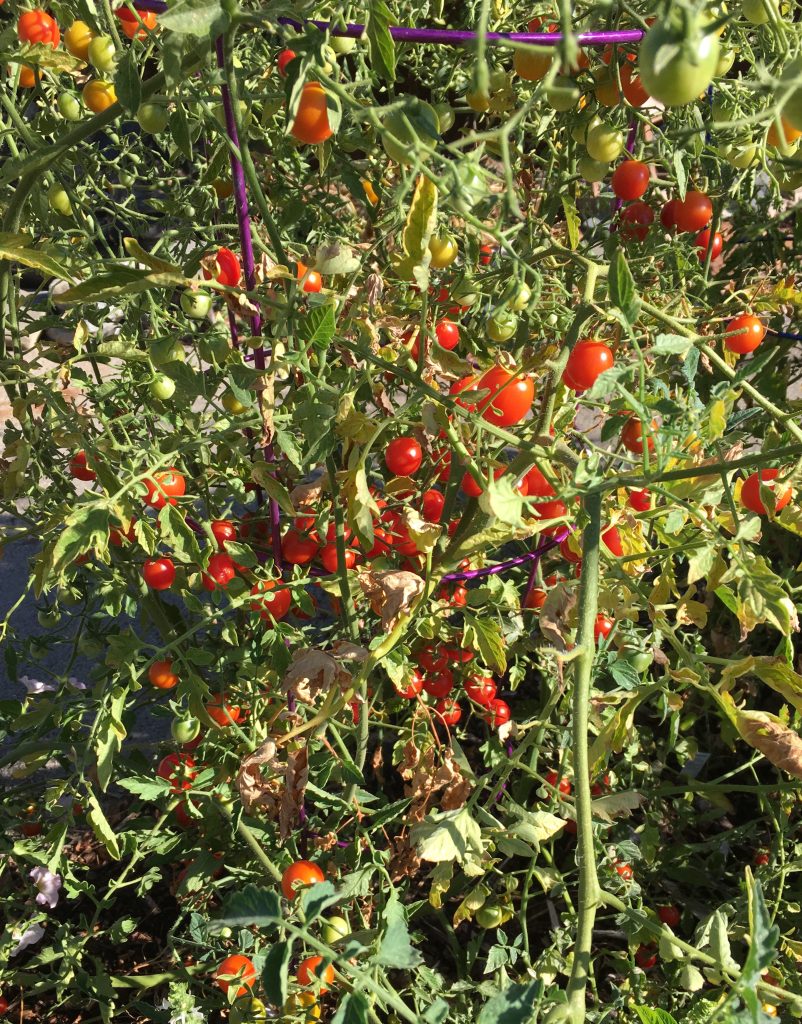 I can't count the tomatoes. Many more than I can successfully eat, or take to pot lucks. Since my legal name is Mary Elizabeth, that old nursery rhyme does apply here. My garden grows well, thanks to a community of helpers, abundant goodwill, the hellos of bike riders as they swish past, and five contented felines in charge of gopher patrol.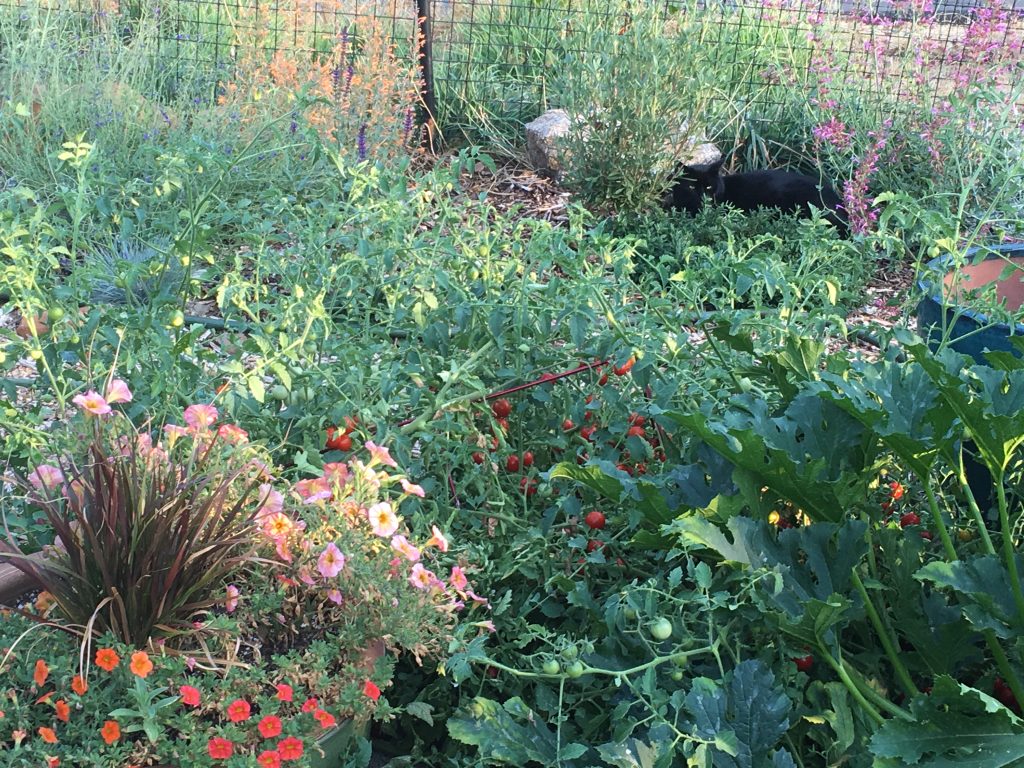 India likes to sit up against the cat fence and keep his eye on things, while Sid prefers the more contained approach.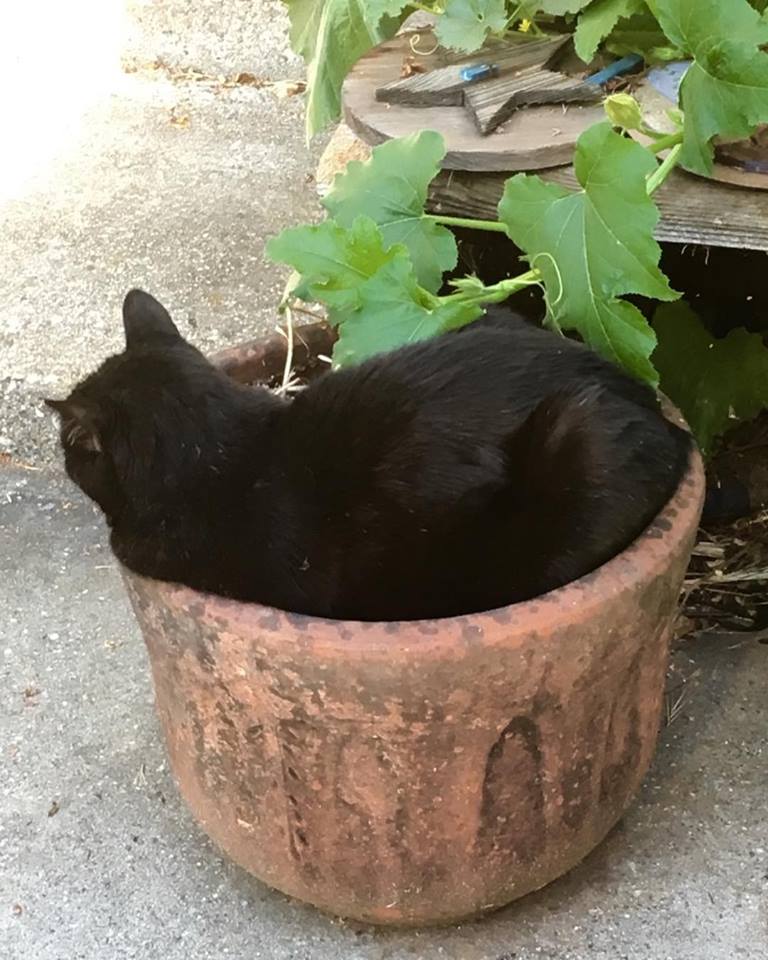 Save
Save
Save
Save
Save
Save
Save
Save
Save
Save
Save
Save
Save
Save
Save
Save
Save