Last week I drove down to Berkeley, CA — approximately 130 miles from my house — to water my sister's orchids. This was not the original plan. When Sarah decided to go diving in Bali, she offered me her apartment as a refuge, writing retreat, change-of-pace place if I needed one. Which sounded great to me. As the days unfolded, however, this proved to be hard to accomplish.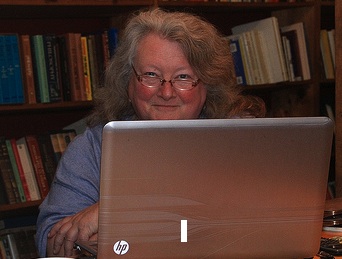 To make a long story short, I ended up not being free to go until the precise moment when her plants were going to be in serious trouble without water, so I jumped in the car. A promise is a promise, and sometimes you can't delegate things. I haven't asked her permission to show you her place, but I took some photos of things I loved seeing there, like this slate carving by our cousin Michael Updike (he does gravestones, too, if you need one).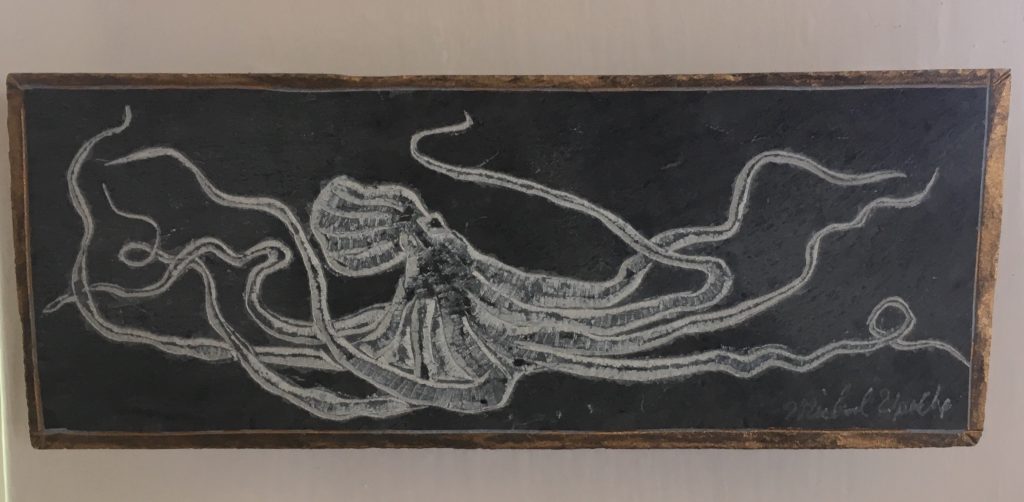 And a painting by our cousin Miranda (Michael's sister).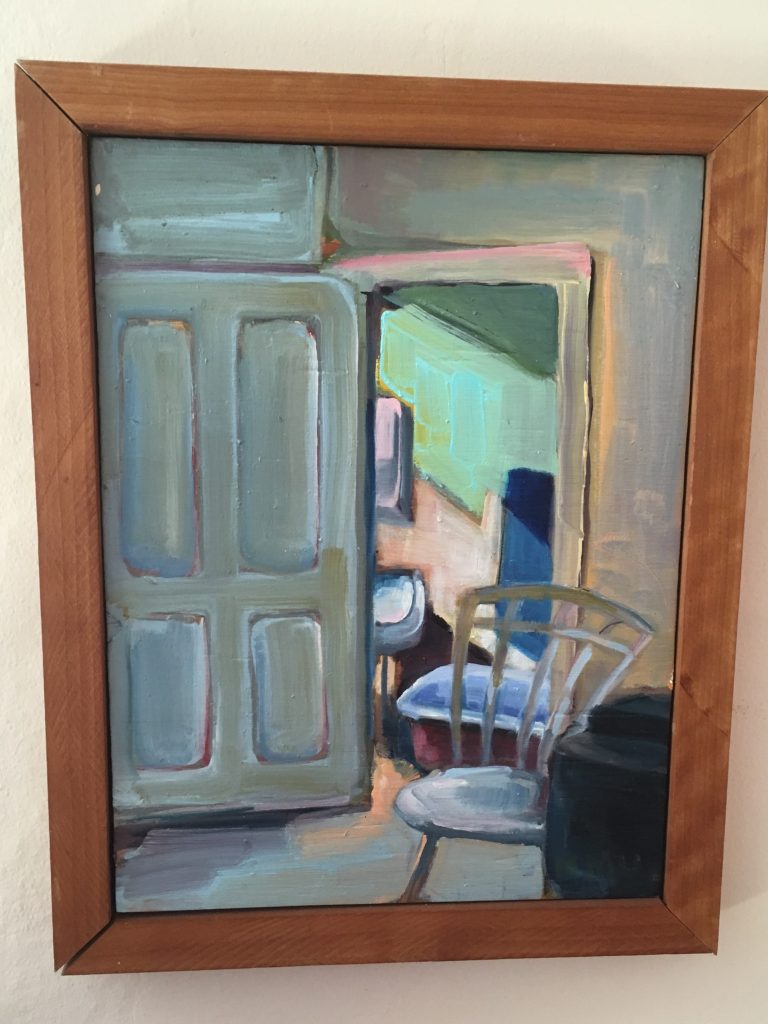 Another reason to love visiting Sarah's house is that it's one block from the Elmwood Cafe, where I sat on the sidewalk drinking coffee and eating breakfast on a very blue sunny Berkeley morning.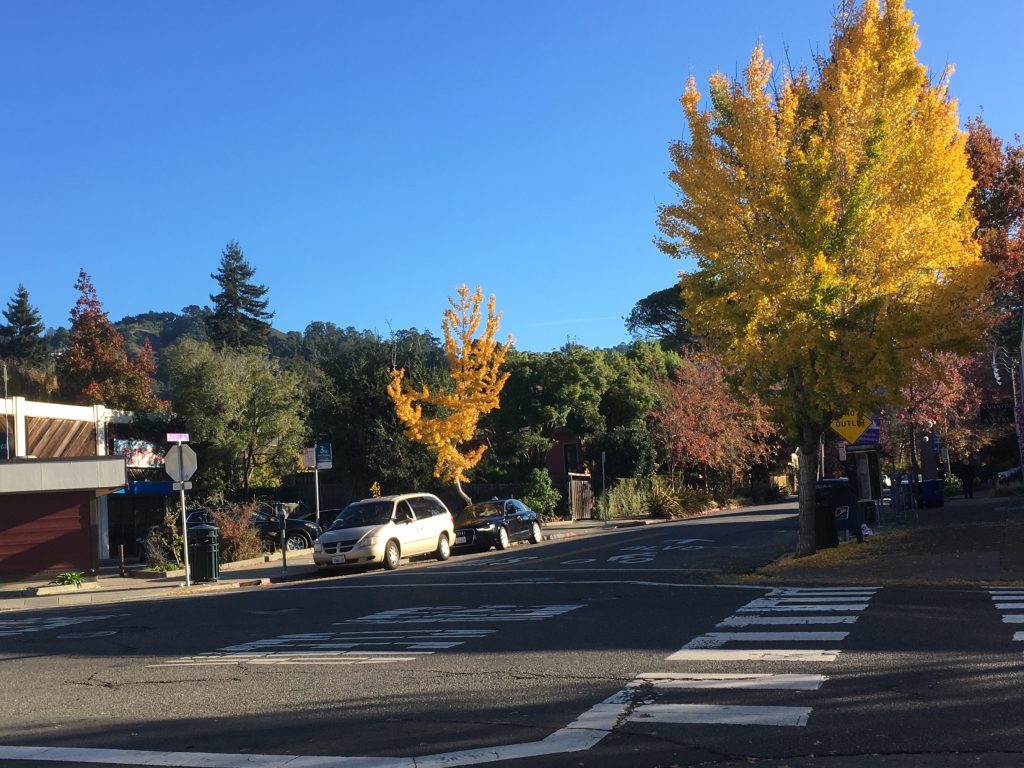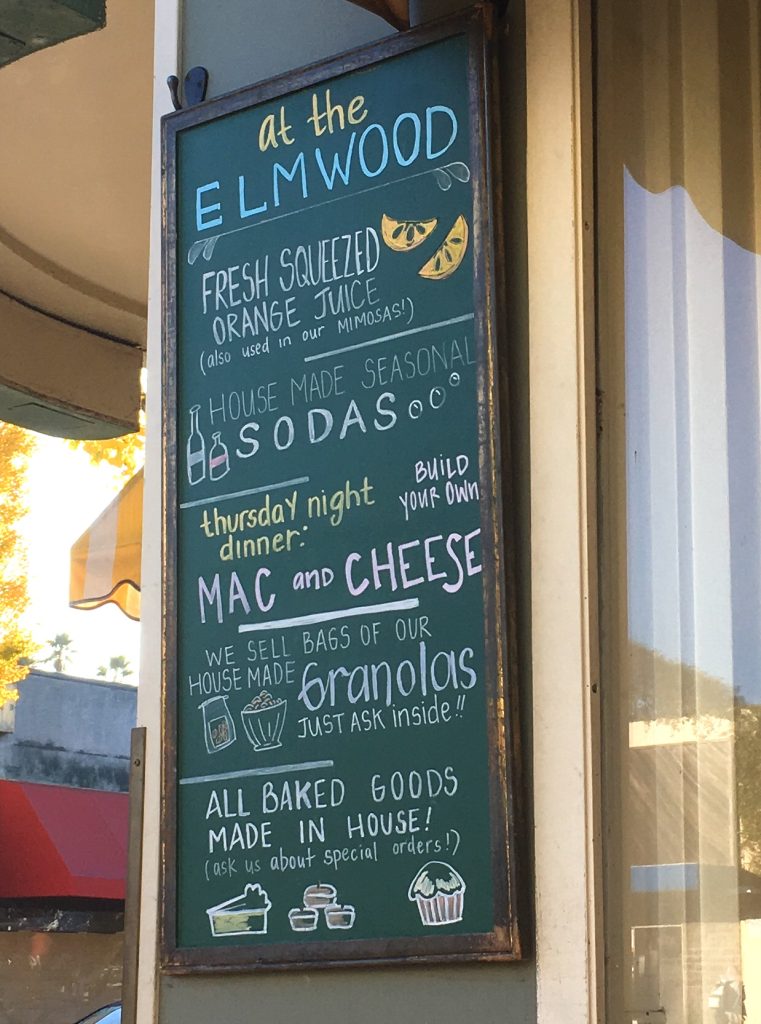 Next door to the Elmwood is Mrs. Dalloway's, a bookstore that I somehow had never entered before. I got out only a little bit lighter in the wallet, and had my eyes and imagination wonderfully filled up.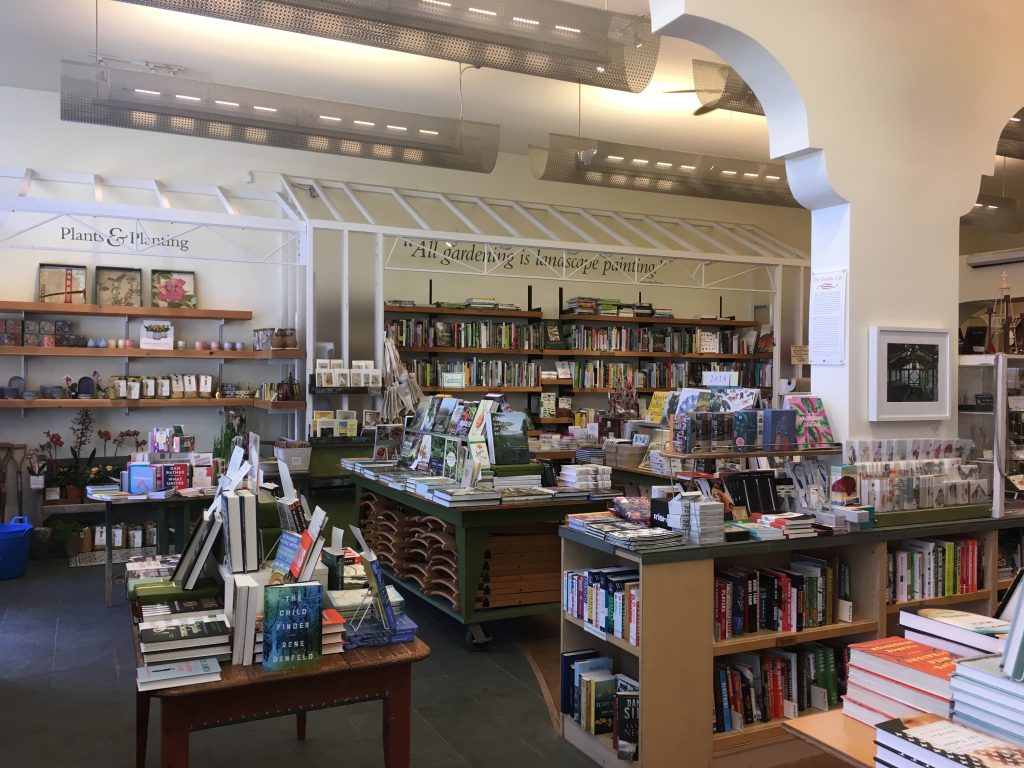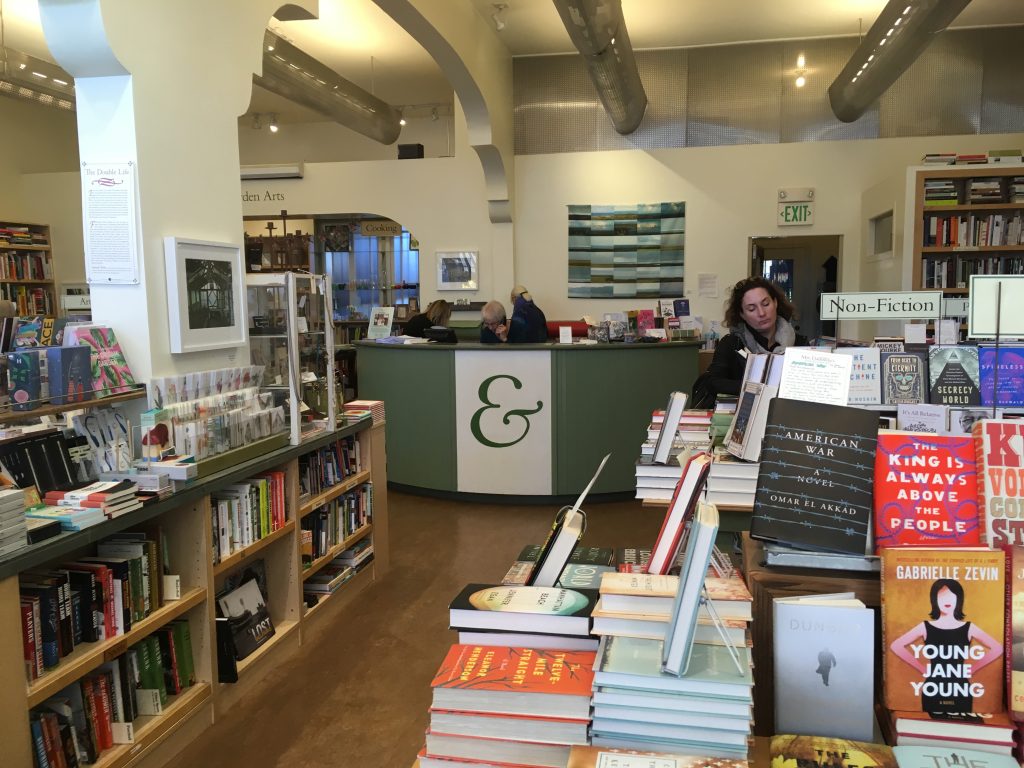 Around the corner from the bookstore is a specialty store — there's really no good name for the genre, it's so unusual — called Tail of the Yak, a place I've been frequenting for decades. I'm afraid my wallet was quite a bit lighter after I left this place, but in the service of Xmas, so we make allowances. My eyes and imagination exploded.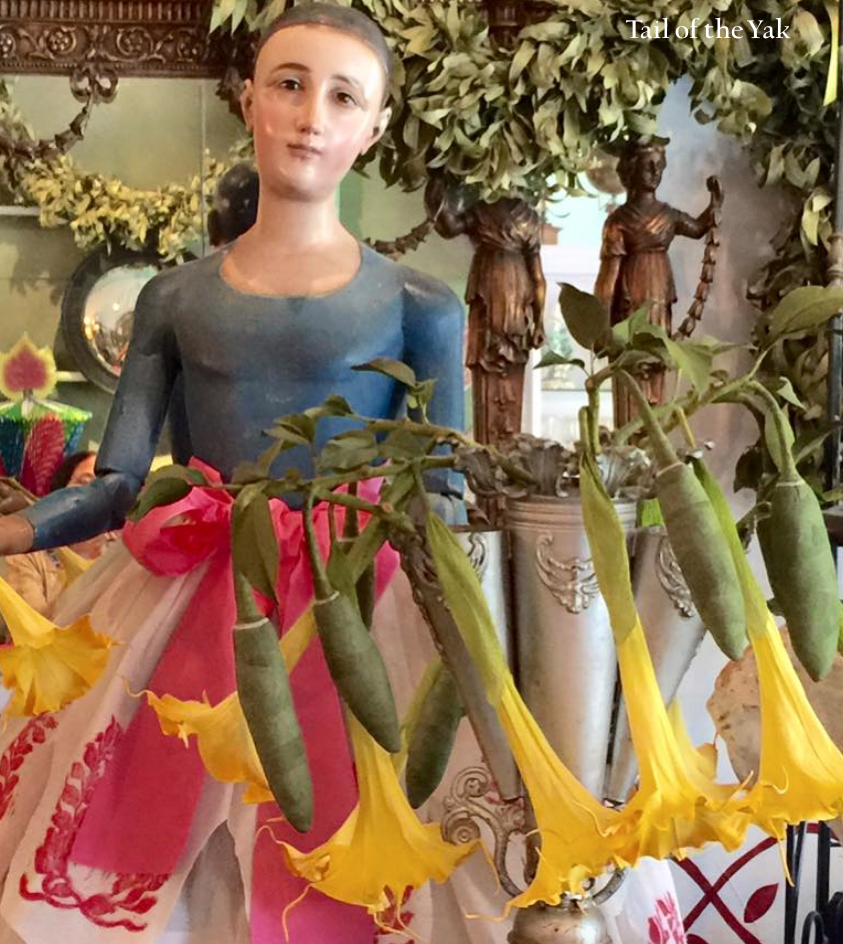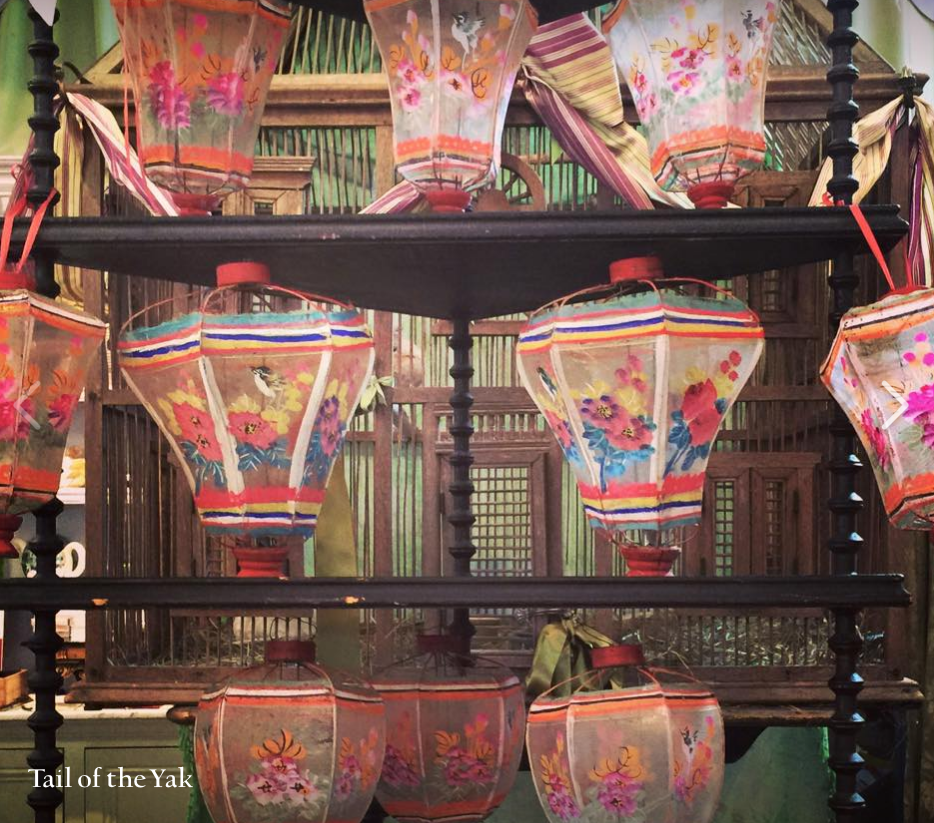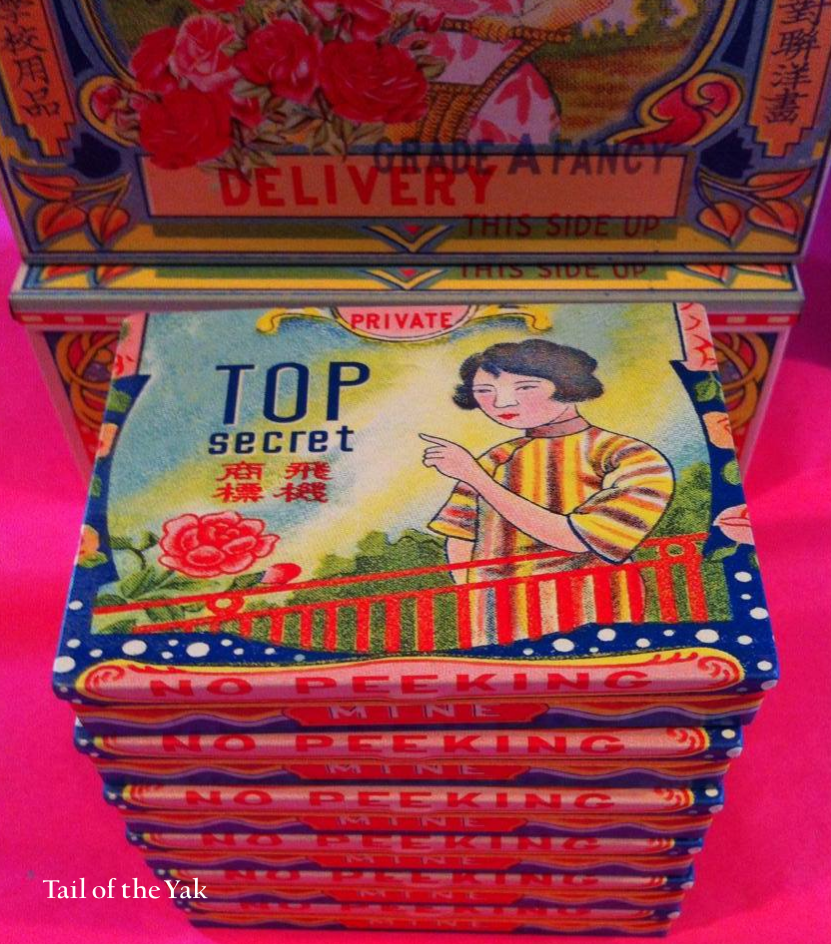 After hauling my packages back to the car, I had the quintessential urban experience. Mine was the only vehicle parked on that side of the street, which seemed strange. Somewhere in my memory banks from the years I lived in Cambridge and Chicago, a phrase stirred and then took shape: "Street sweeping day!" Ack! I hopped in and drove off, just in front of the meter-person. About seven blocks away I finally found a parking place, and sat in the car breathing heavily. Tickets in Berkeley are nothing to sneeze at. They can be the size of a mortgage payment, depending on what your transgression is.
So it pleased me greatly to see this sign in front of someone's house. And the ladder leading to safety, in case I needed it.
When 20 minutes had passed, I took a chance, and drove back to Sarah's block. It was extremely clean, with the marks of those funny brushes they use under the sweeping trucks still visible on the pavement. Whew! By this time my nerves were so worked over, I walked back to the Elmwood for a second caffeinated beverage to calm down. I had just enough time before my phone date with a client from Berlin, after which I was going to get on the freeway and drive home.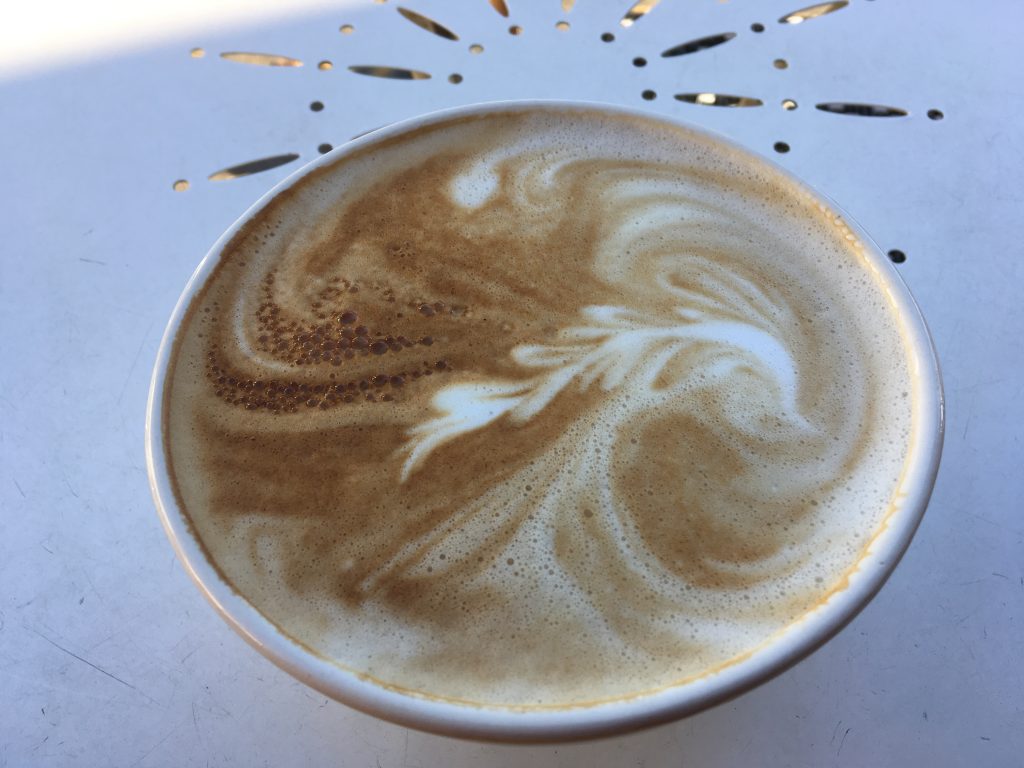 One could, if one were rationalizing heavily, argue that not getting the street-sweeping ticket paid for the Xmas presents, the books, the breakfast out plus another latte, and also the gas to get to Berkeley and back from my home in the Sierra foothills, and then some. But no one we know makes those kinds of mental trade-offs, do they? No, I didn't think so.
I'm a writer. This is my work.
If you found this post valuable, please consider
sharing it with your people and supporting my work
Big love and many thanks.