I'd like to remind you that the very best time to sneak into your friends' houses and take photographs is when they are out of town.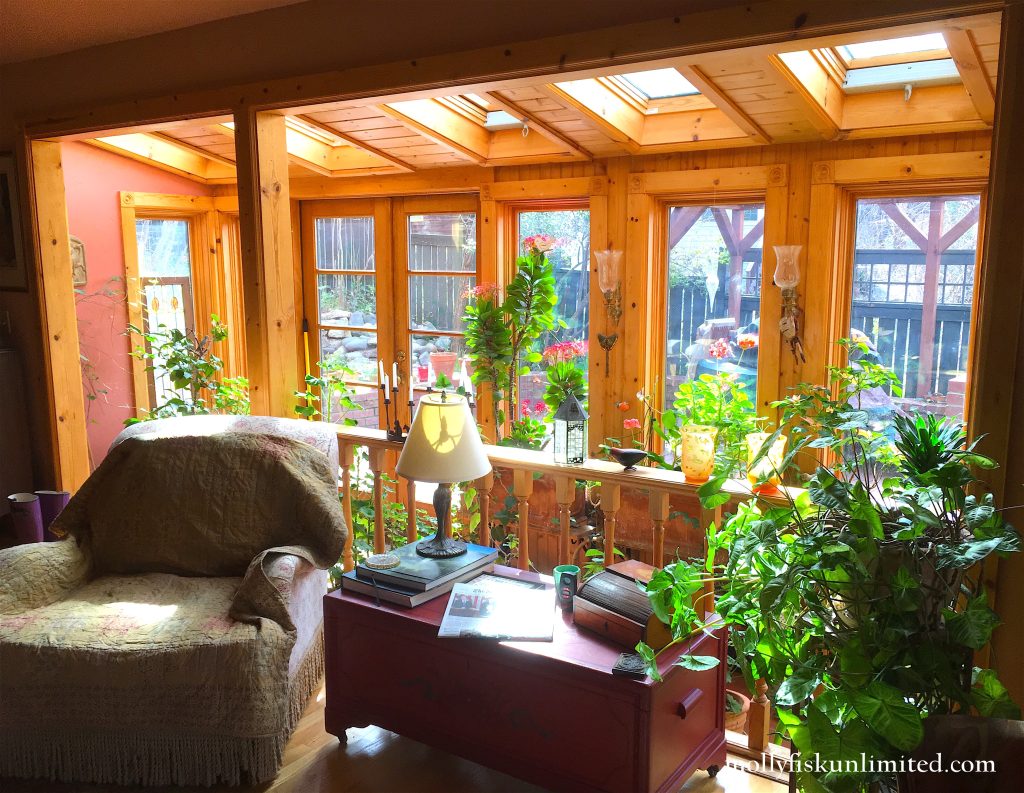 It's also helpful when their house-sitter is a friend and will both let you in and tidy up a bit, so laptops, nightgowns, and stray wine glasses from the night before do not incriminate anyone.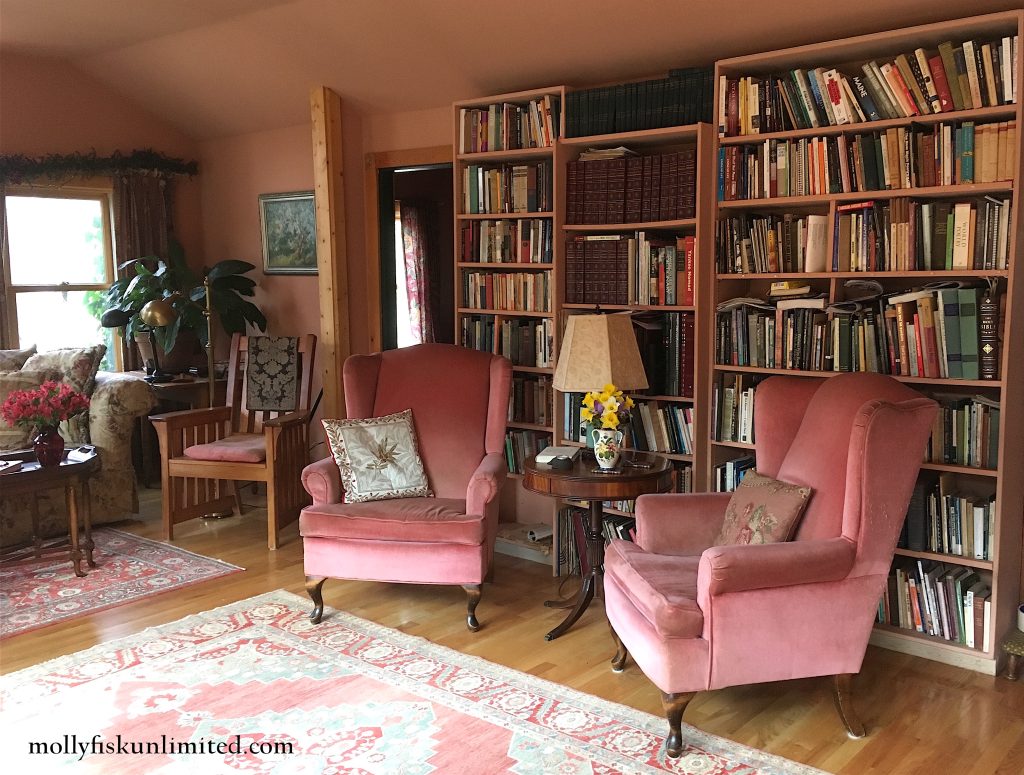 As you know by now, I have a "thing" for houses. I fell in love with this one in 1998, when I was first invited over for dinner. Aside from being homey and charming and full of books, it had a feature I hadn't seen before, and don't see very often even now: the ceilings were painted the same color as the walls.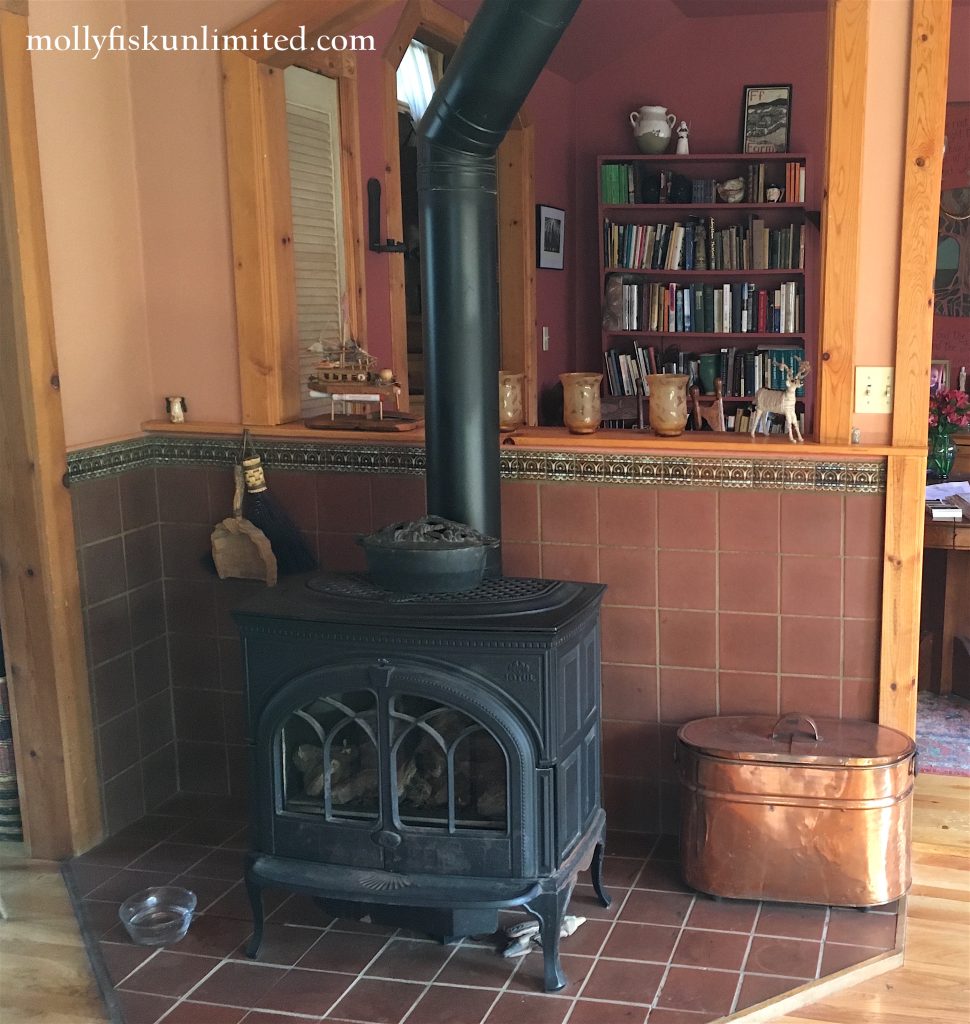 This gives the house a rosy glow — the color is a mellow rose-brown — and a sense of safety and containment, without feeling claustrophobic at all. The first time I saw it, I said something maybe a bit too poetical to my new friend, along the lines of "This feels like being inside someone's heart."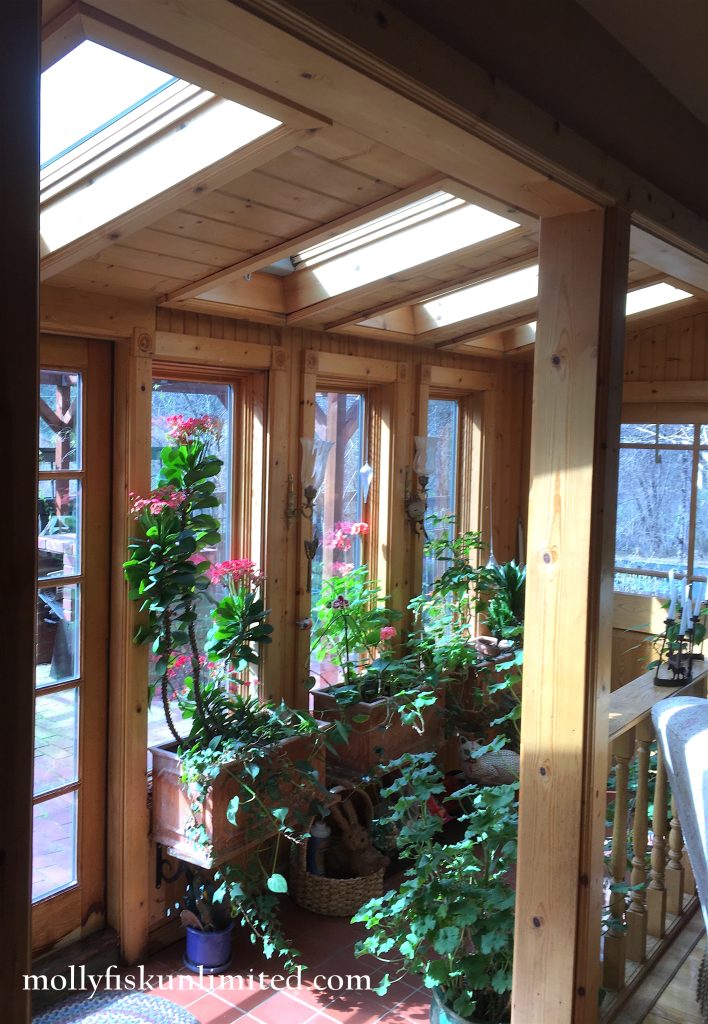 You might think the living spaces would be darker because the ceilings aren't white, but that problem is solved by this greenhouse entryway and my friend's very green thumb. Note the pelargoniums (formerly known as geraniums), which give things a sneaky Scandinavian, Carl Larsson tone. There's a nice bank of windows at one end of the living room, too, providing light.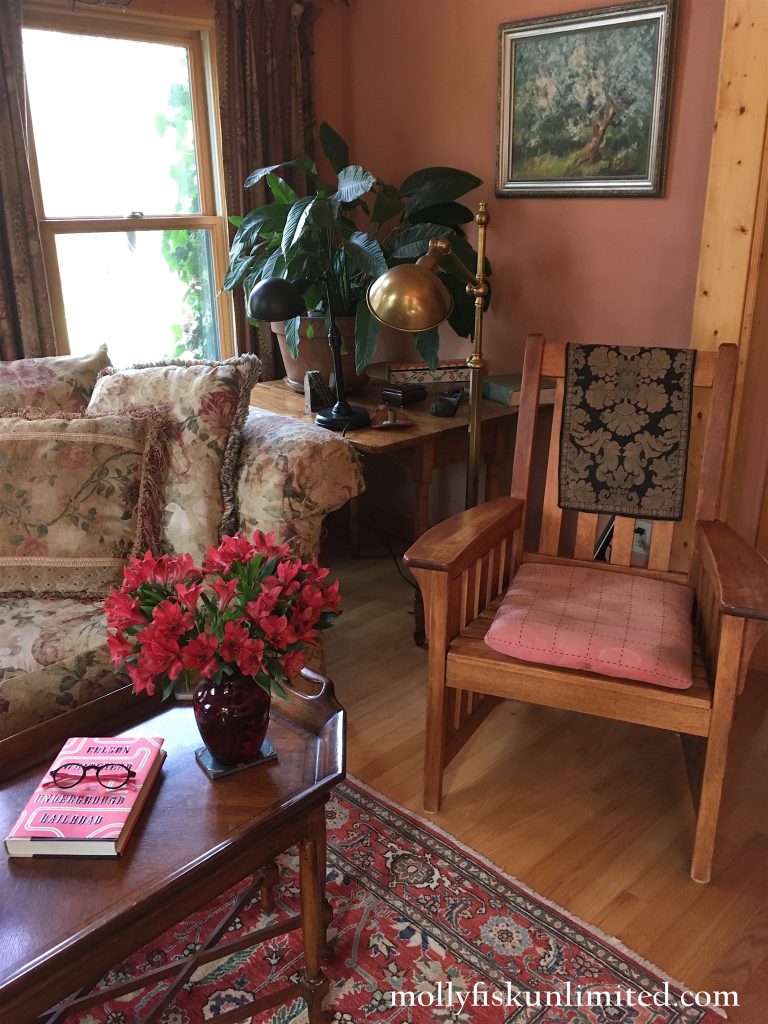 The faded rose color is picked up in rug patterns, upholstery, even in soup bowls. Some of the woodwork is blonde, like the floors, which adds to the warmth, and some is a very dark green, like this built-in kitchen hutch, making for a good strong contrast. Our eyes appreciate both sameness and difference when looking at colors. The sameness is comforting and soothing, the contrast helps keep our interest, so we aren't lulled. There's a whole science to it, which I won't bore you with here.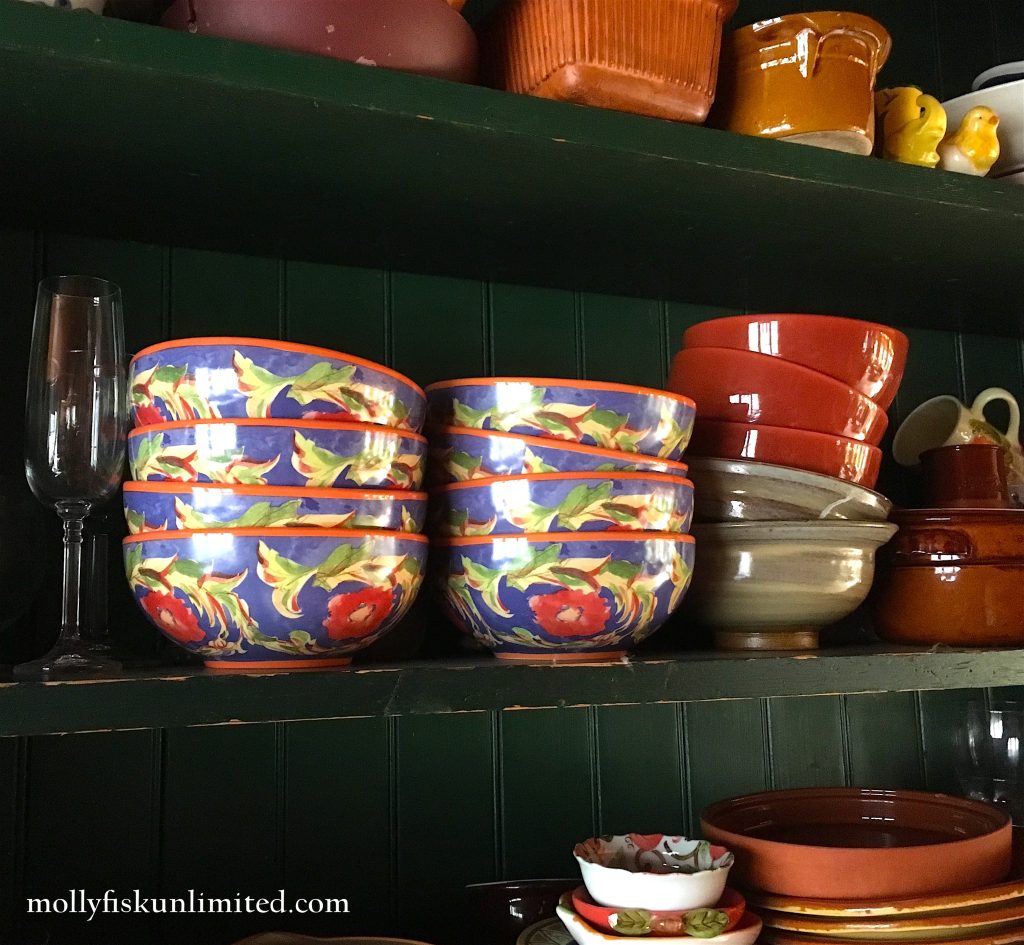 One Easter I came for a party, and spied this large rabbit platter. My friend had received it as a gift. I loved being able to tell her it was designed by my cousin Michael, an artist who periodically works for a company called Mariposa. It's recycled cast aluminum. Thus is the big world made small, through art, holidays, coincidences, and presents.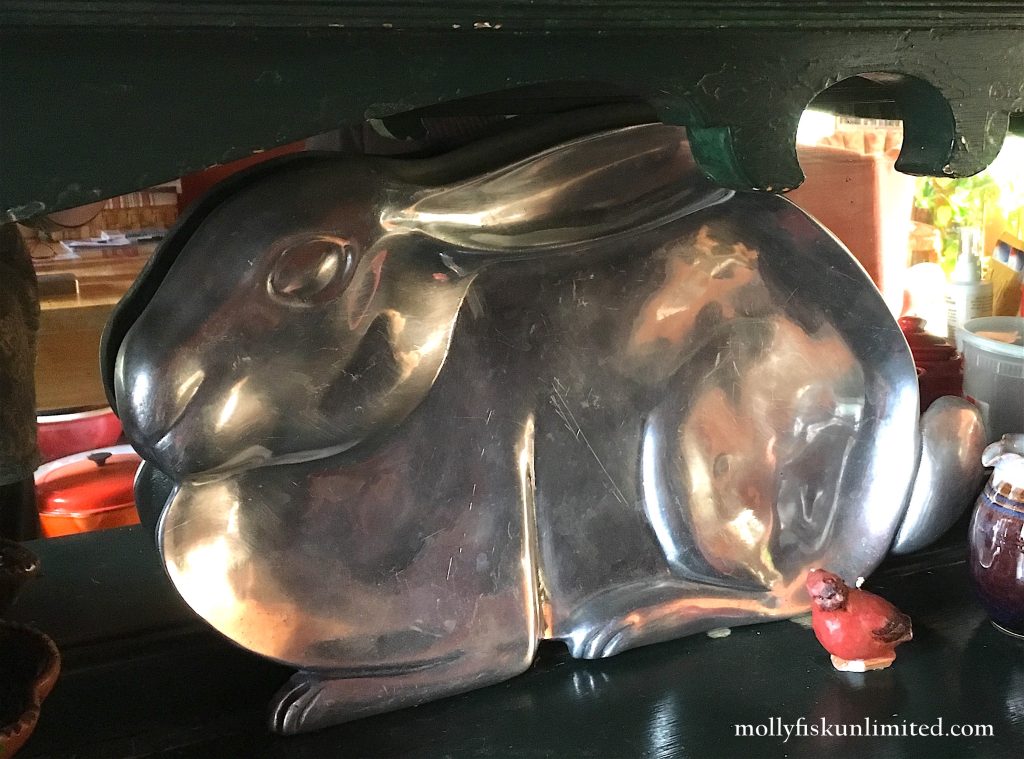 Beautiful houses are made up of big impressions and details. This framed block print of the letter M (for Molly as well as Maple Sugar) and the stone bas relief both caught my eye. Plus, of course, a black cat and some daffodils.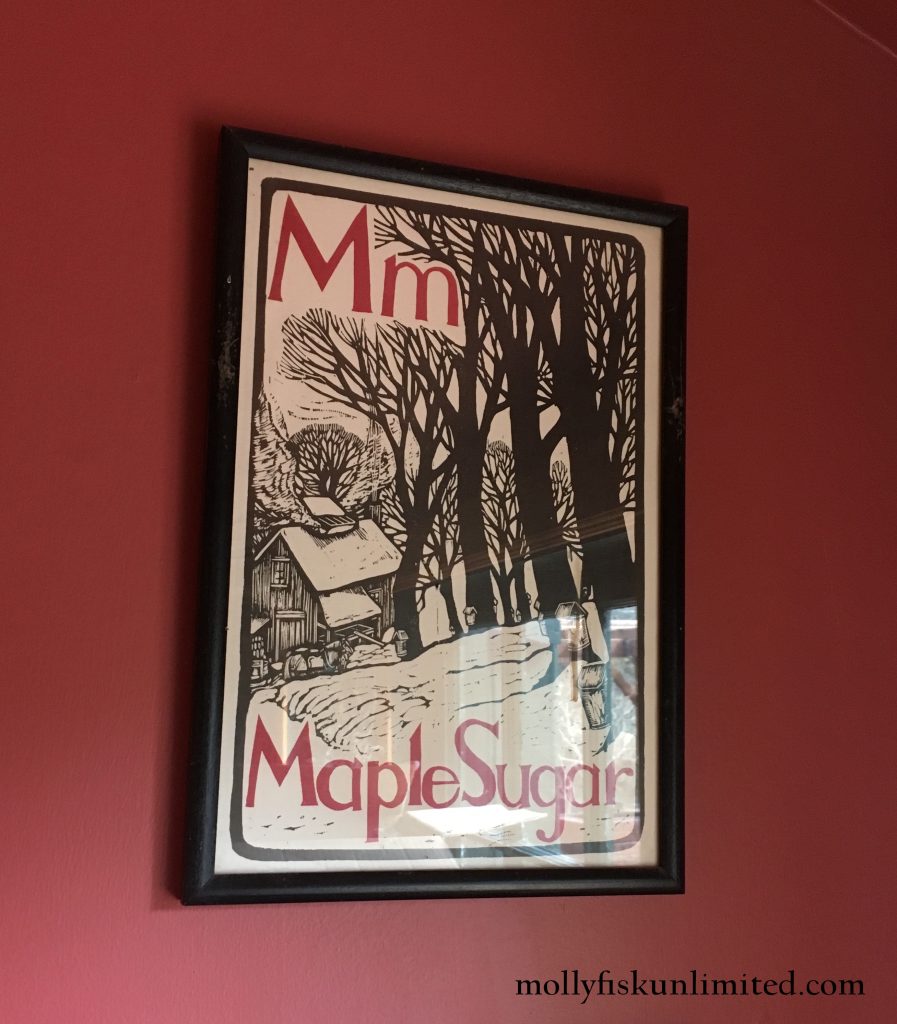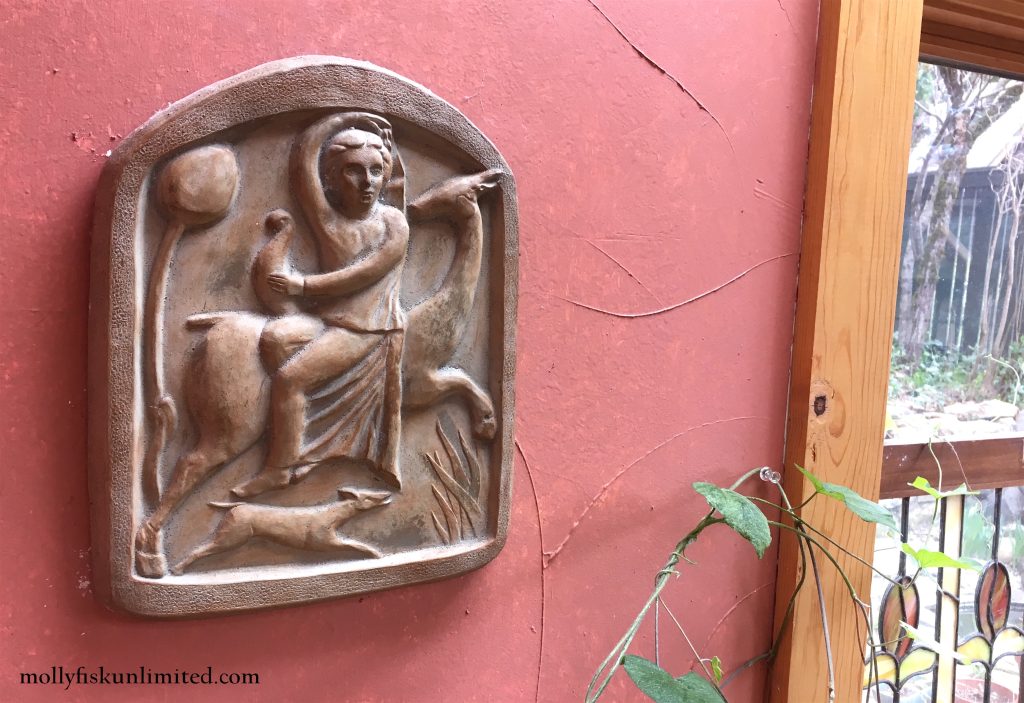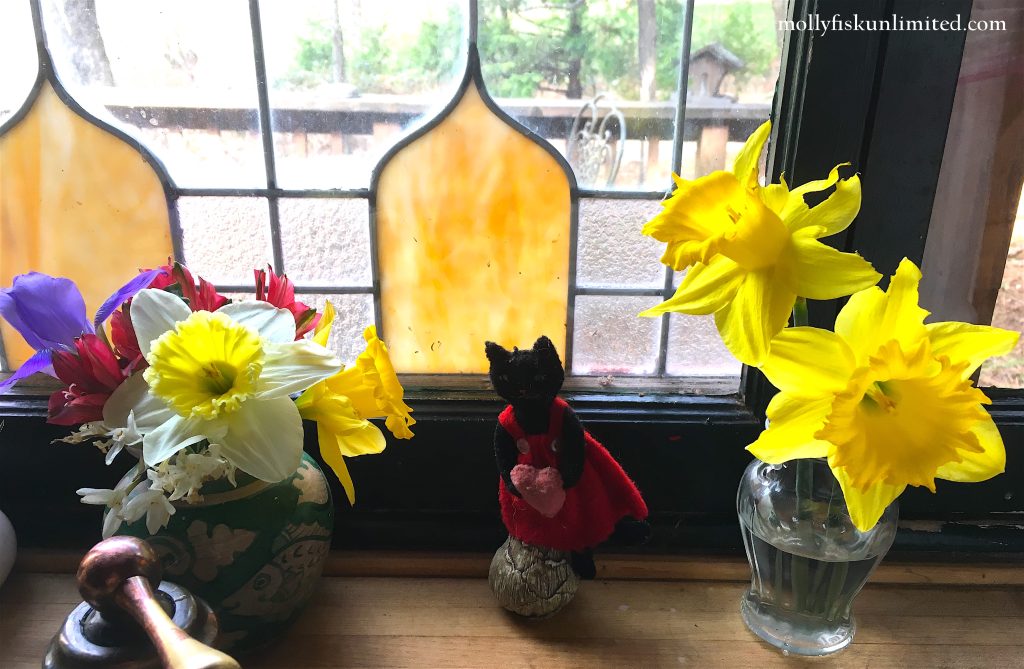 The resident cats were nowhere to be seen, but my friend's dog was undisturbed by me poking around.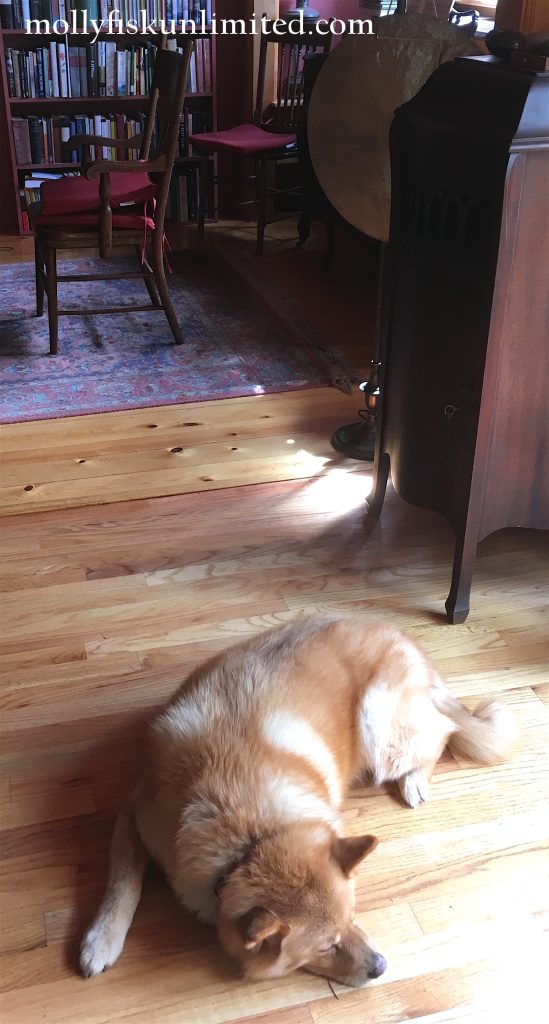 Design-wise, he blends in very well with the wooden floors, and mostly only barks at raccoons, ignoring the UPS truck, I'm happy to report. Both he and the alstromeria, below, survived my friend's travels unscathed. The house-sitter's glasses are readers from Paris, or I'd give you a link to them. I think we should all have a pair, but alas…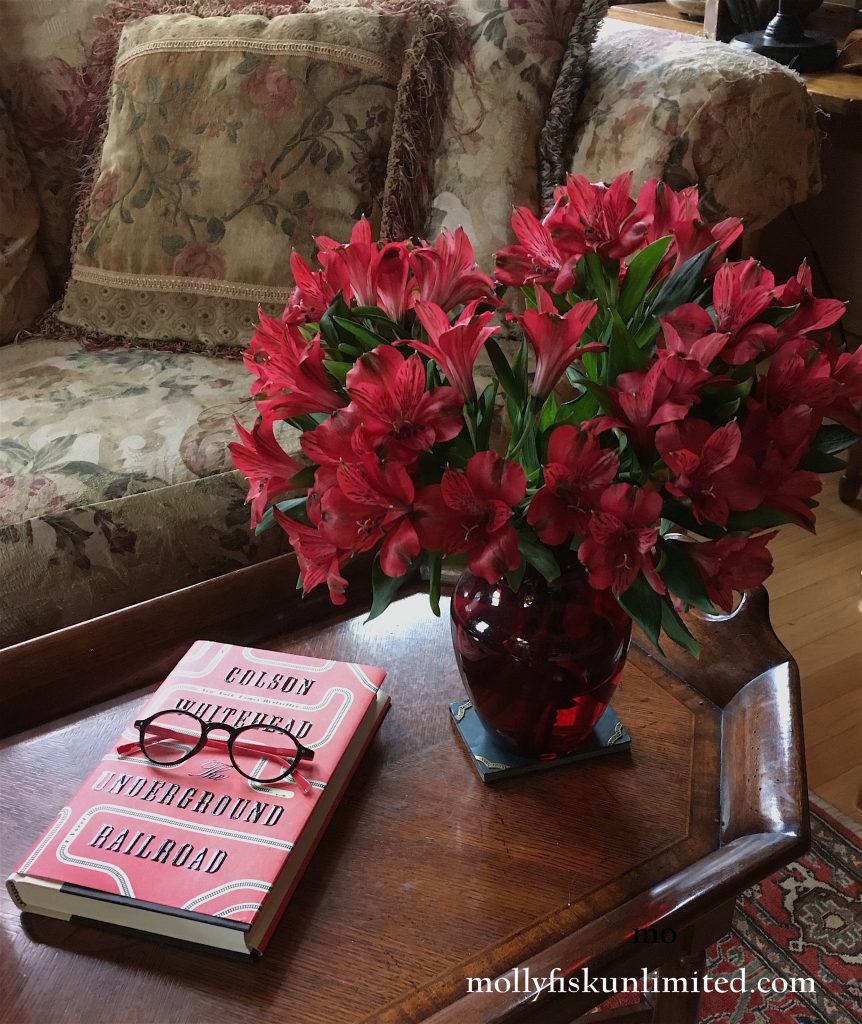 On my way out the door, I discovered a sweet flowery corner next to the fence, which is also dark green. Everything is waking up now. It's finally spring.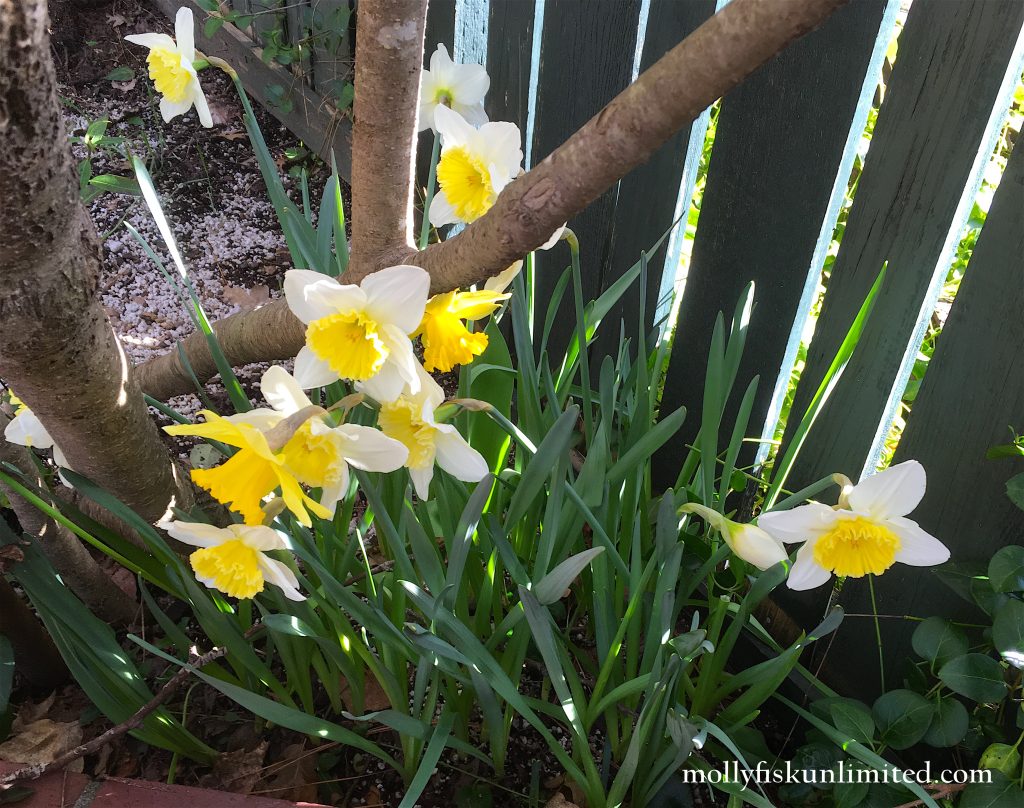 Save
Save
Save
Save
Save
Save
Save
Save
Save
Save
Save
Save
Save
Save
Save
Save
Save
Save
Save
Save